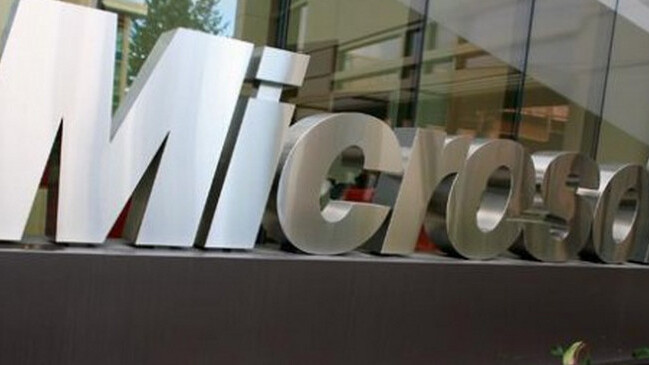 Story by
Alex Wilhelm is a San Francisco-based writer. You can find Alex on Twitter, and on Facebook. You can reach Alex via email at [email protected] Alex Wilhelm is a San Francisco-based writer. You can find Alex on Twitter, and on Facebook. You can reach Alex via email at [email protected]
Microsoft's long languishing stock today received a fresh blow in the form of a very public downgrade by Davenport & Co. analyst F. Drake Johnstone.
Not only did Mr. Johnstone move Microsoft from a 'buy' to a 'hold,' he removed his share price target, and cut his forecasts for the company's coming fiscal 2012. The reason for his downgrade? The PC market. After weak earnings in regards to PC sales from the likes of HP and Dell, Davenport & Co. came to the conclusion that such softness will harm Microsoft's ability to sell copies of its software.
There is an obvious logic to such an argument. According to Forbes' reporting on the topic, the analyst cut his fiscal 2012 revenue forecast from $74.97 billion to $73.97 billion. The street anticipates revenues in the same timeframe of $74.86 billion.
Johnstone also lowered his expected earnings per share from above the street's estimates, to below, from $2.91 to $2.78. The street expects Microsoft's EPS in fiscal 2012 to be $2.87. It is worth noting that Microsoft's fiscal 2011 earnings per share were $2.69.
Any such analyst downgrade can provide a public company with a slightly easier path through the next year, as the bar that they must beat has been lowered. This of course assumes that the analyst in question has misread the situation; in this case the reason for the downgrade seem to contain more than a grain of truth.
The market, however, is taking little heed of Davenport & Co's move. Microsoft's stock is currently up a third of a percent on the day, erasing earlier losses.
Get the TNW newsletter
Get the most important tech news in your inbox each week.
Also tagged with