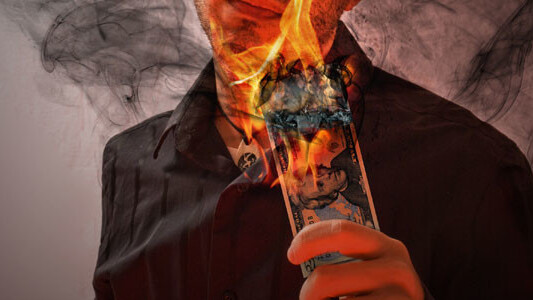 Story by
Founder
Martin Bryant is founder of Big Revolution, where he helps tech companies refine their proposition and positioning, and develops high-qualit Martin Bryant is founder of Big Revolution, where he helps tech companies refine their proposition and positioning, and develops high-quality, compelling content for them. He previously served in several roles at TNW, including Editor-in-Chief. He left the company in April 2016 for pastures new.
Accounting software doesn't get much of a look-in here on The Next Web, and with good reason – most of it is drab, dry and painfully dull; the exact opposite of what we aim to bring you every day.
However, as it's Productivity Week I thought it well worth highlighting FreeAgent – a web-based tool aimed at freelancers, self-employed people and small businesses that flies in the face of everything you'll be used to with accounting software.
I'll be honest, I know very little about accounting, and most accounts software I've tried assumes a level of knowledge many freelancers and self-employed people simply don't have the time to learn. FreeAgent, a web-based app from an Edinburgh-based team, is different. The developers have clearly thought long and hard about how to create a service that makes life easier for people who don't have accounting qualifications. So many other so-called entry-level solutions are filled with jargon and are presented with a tiresome lack of flair.
Everything about FreeAgent, on the other had, screams "User friendly". Easy-to-understand terminology abounds, while graphs and charts plot your incomings, outgoings and profit.
Importing bank statements from multiple accounts is a cinch, and it's easy to create and issue estimates and invoices right from the app. FreeAgent even allows you to track the time it takes you to do jobs for clients, allowing you to invoice accurately. Out-of-pocket expenses can be tracked and the app keeps pace with which invoices are overdue, helping you keep on top of who owes you money.
What's also interesting about FreeAgent is how it's innovating to integrate new ways of making small businesses and freelancers' lives even easier. Just yesterday, a link-up with Irish startup Plendi was announced, allowing users to take photos of expense receipts and have them automatically imported into FreeAgent without having to take the time to manually enter each one.
The only flaw I've found is one that will affect very few users. If you issue invoices in a currency other than your own, rebilling expenses you've incurred in your home currency to those invoices is impossible. FreeAgent tells me that a fix for this is in the works, and admittedly, it's a niche user case that will affect very few people.
After a free trial, FreeAgent charges a small monthly fee for use. UK-based users get the added bonus of support for British tax laws, with FreeAgent offering a projection of your end-of-year tax bill in real-time. While this isn't available to users elsewhere in the world, it's still a highly useful Web app for anyone who struggles to get on with most accounting software.
I can heartily recommend FreeAgent as the only piece of accounting software that has ever made a shred of sense to me. Give it a try – you may find that it saves you a lot of time, and maybe even money too.