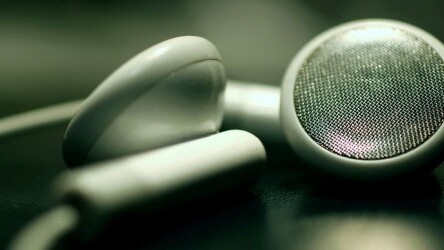 Story by
Lesotho-born and raised, Nancy Messieh, The Next Web's Middle East Editor, is an Egyptian writer and photographer based in Cairo, Egypt. Fol Lesotho-born and raised, Nancy Messieh, The Next Web's Middle East Editor, is an Egyptian writer and photographer based in Cairo, Egypt. Follow her on Twitter, her site or Google+ or get in touch at [email protected]
This has been a long time coming. Last May, the RIAA released its sales figures for 2010, and it was easy to draw the conclusion that physical music sales were on the decline, while cloud streaming and downloading was on its way up.
We already knew that sales of digital albums had increased by 26% in the UK, while just a few months earlier UK digital sales in general had eclipsed figures from prior year, with two months to spare.
Now CNN is reporting that digital sales have just shot past physical, beating them out for the number one spot. While the trend in digital sales has been to buy singles rather than entire albums, one singer seems to have managed to get her fans to go against the grain.
Adele's album 21 along with its single Rolling in the Deep, were among the best-selling in the industry in 2011. The album was the top seller both in physical and digital sales, while the single was the best selling digital song, snagging close to 6 million downloads.
An increase in digital single sales, coupled with more digital album sales, has seen digital purchases account for 50.3% of the music sales in 2011.
So what are the exact figures? Digital album sales reached 331 million, increasing 1.3% from last year, and for the first time in 7 years, music sales saw an increase from the year before.
We can't think of any reason why digital sales shouldn't maintain their advantage over the physical. With the advent of services like Spotify, which already has 175,000 paid subscribers in the US, and digital music sales plugged right into every iOS device, Kindle Fire, and a significant decrease in pricing encouraging users to purchase more singles and albums, it was simply a piece of news that was waiting to happen.
Get the TNW newsletter
Get the most important tech news in your inbox each week.