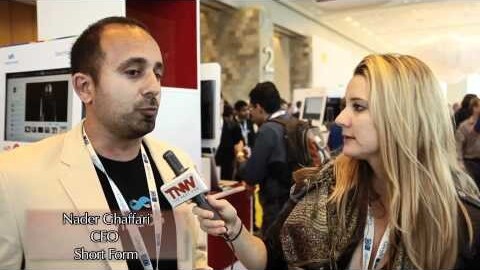 Story by
Alex Wilhelm is a San Francisco-based writer. You can find Alex on Twitter, and on Facebook. You can reach Alex via email at [email protected] Alex Wilhelm is a San Francisco-based writer. You can find Alex on Twitter, and on Facebook. You can reach Alex via email at [email protected]
There is something to be said for trying new things, right? The problem is that often something that seems new is not, and that means that a gadget that looks sexy and interesting is really just a rehash of old ideas that never caught on for a reason.
I hope that that is not the case with the Inspiron Duo from Dell, a machine that looks interesting, but upon second blush raises up doubts in our heads that we cannot easily dispell.
To begin, in case you are unsure what we are talking about, the Inspiron Duo is a combination laptop and tablet, with a screen that rotates into and out of laptop mode allowing it to become a slate computer. Cool, right?
Well no, my current Acer laptop can do the same thing, albeit with a less visual appealing rotation motion (it swivels). Then again, who cares about that? I care about two things in a new laptop: design and performance. Ben  "The PC Guy" over at Microsoft spent a good bit of time with an Inspiron Duo and published his thoughts and impressions over on the Windows Team Blog. In this post we are looking over his notes and images to get a feel of just what Dell has cooked up.
Starting at a surprisingly low $549, and with such a small footprint you know that this machine is not a workhorse. Hard specs for those who are curious, via the Microsoft post: "dual-core Atom N550 processor, a 1366 x 768 display, 2GB of RAM and a 320GB hard drive."
That is fine, my laptop can't run Starcraft 2 either, and that doesn't matter so long as it is light, small, attractive, and long-lasting (battery life). Does the  Inspiron Duo do all of that? From the face of it, no. The teeny 10″ laptop weighs a shocking 4.5 pounds, and looks like it got hit with the ugly stick:
Sadly while the neat flipping screen could attract a new group of buyers to Dell's laptop line, they seem to be stuck on creating hardware that looks like it was left on the HP design room cutting floor. Don't get me wrong, I live on Dell machines for everything but laptops. Both of my main monitors and my desktop are all Dell made.
What is cool about the machine? Dell knows that poking at Windows 7 with your fingers is a pain, so they took the time to code up a skin to use when in touch mode called "Dell Stage." It looks usable enough:
Overall this is not what we were hoping for in terms of touch computing and Windows. If Dell had made the computer more attractive, lighter, and perhaps with more direction than just 'stick something different in it and hope that everyone thinks that it is cool,' this could have been an attractive device. Then again, we have yet to get our greasy hands on one. We'll try to get a unit and put it through its paces.
For now, what do you think of the device?
Update: you can buy one this December, if you are so inclined.
Get the TNW newsletter
Get the most important tech news in your inbox each week.
Also tagged with