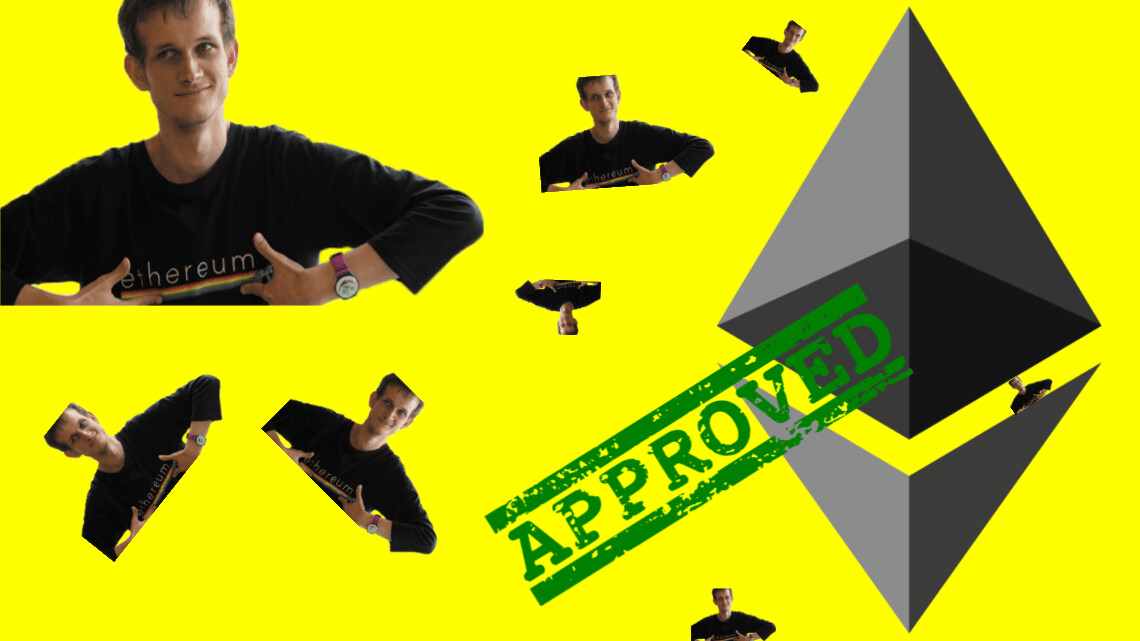 Story by
Former TNW writer
It appears that the US Securities and Exchange Commission (SEC) has changed its stance on cryptocurrencies and their status as securities.
SEC director of corporate finance William Hinman said the Ethereum network and its cryptocurrency Ether do not constitute securities — and as such are out of the purview of US securities law.
"Based on my understanding of the present state of Ether, the Ethereum network and its decentralized structure, current offers and sales of Ether are not securities transactions," the SEC official said. "And, as with Bitcoin, applying the disclosure regime of the federal securities laws to current transactions in Ether would seem to add little value."
The remarks were made during a speech at the Yahoo Finance All Markets Summit in San Fransisco yesterday.
Earlier this month, SEC chairman Jay Clayton told CNBC the US federal agency doesn't consider Bitcoin a security – a stance further reiterated by Hinman now.
Clayton further classified initial coin offerings (ICOs) as securities, but didn't mention SEC's stance on cryptocurrencies other than Bitcoin.
One interesting takeaway is that Hinman suggests the status of cryptocurrencies as securities could be contingent on how "decentralized" they are:
If the network on which the token or coin is to function is sufficiently decentralized – where purchasers would no longer reasonably expect a person or group to carry out essential managerial or entrepreneurial efforts – the assets may not represent an investment contract. Moreover, when the efforts of the third party are no longer a key factor for determining the enterprise's success, material information asymmetries recede. As a network becomes truly decentralized, the ability to identify an issuer or promoter to make the requisite disclosures becomes difficult, and less meaningful.
Hinman took a moment to point out that classifying an asset as a security ultimately comes down to its use cases – and as such, is always subject to change. Referring to past Supreme Court rulings, he said that "[s]imply labelling a digital asset as 'utility token' doesn't turn the asset into something that is not a security."
He went on to explain that even though Bitcoin and Ethereum are currently not classified as securities, there is nothing to stop consumers from using them as such.
"If a promoter were to place Bitcoin in a fund or trust and sell interests, it would create a new security," Hinman explained. "Similarly, investment contracts can be made out of virtually any asset (including virtual assets), provided the investor is reasonably expecting profits from the promoter's efforts."
Get the TNW newsletter
Get the most important tech news in your inbox each week.
Follow @thenextweb