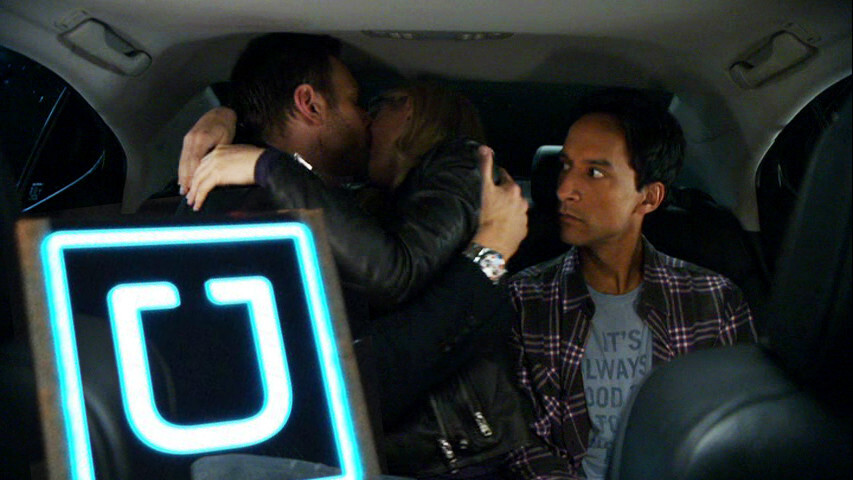 Story by
Writer
Carissa is a writer based in New York. When she's not writing about apps, marketing, or tech, you can probably catch her eating ice cream. Carissa is a writer based in New York. When she's not writing about apps, marketing, or tech, you can probably catch her eating ice cream.
Uber's rating system is a mystery to every passenger. Luckily, we have the answers you probably weren't looking for.
According to Uber:
"After each trip, riders and drivers have the opportunity to rate one another from 1 to 5 stars, based on their trip experience. Ratings are anonymous. Neither riders nor drivers see individual ratings tied to a particular trip or person."
Uber created the passenger rating to foster mutual respect between riders and drivers. But how are ratings calculated, and do they even matter? The answer: your driver will rate you based on their gut feeling, just be a decent person and hope for the best. And as far as a five-star rating: it's not that important, but for the sake of not getting your ride declined, try to keep your rating above four stars.
One Uber driver summarized the rating system nicely:
"Most drivers are picking you up regardless of your rating. You'll get down rated for obvious stuff like being rude to the driver, not being ready and making him wait, eating in the car, slamming the door, and other common sense stuff.  Be considerate of your driver's property and time. Tip and you're guaranteed 5 stars."
Some drivers have a starting point of 3.5 stars and work their way up or down depending on the rider's behavior. But most drivers just wing it.
According to a handful of Uber drivers, here's what you'll get stars off for:
Requesting a ride from a difficult spot

Giving directions from the back seat

Spilling beer all over the backseat

Drooling all over the backseat

Stealing the driver's charging cables and flashlights

Eating

Not saying good-bye

Asking your driver to commit homicide

Squeezing your entire posse into the car

Using the car as your own personal boombox

Silence (possibly)
And here's what you'll get stars for:
Tipping

Good hygiene

Interesting conversation

Being ready for pick-up  

Respectfulness
Your best shot at maintaining a five-star rating is to leave a tip. However, if you can't afford to tip, this is what one driver has to say:
"Any driver that down rates a passenger for not tipping is immature and unfair. There are a number of reasons why a customer may not or can not tip. Your job is to provide a good ride that will be compensated accordingly. You are owed nothing more."
He also went on to say:
"This is exactly why ratings are meaningless. Because many of you (both drivers and customers) don't even know how to rate properly."
There's basically no purpose for passenger ratings other than letting riders know they pissed off their driver ー somehow.