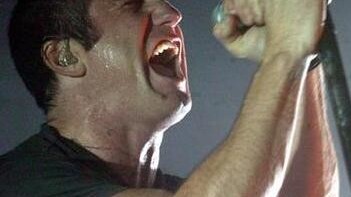 Story by
Alex Wilhelm is a San Francisco-based writer. You can find Alex on Twitter, and on Facebook. You can reach Alex via email at [email protected] Alex Wilhelm is a San Francisco-based writer. You can find Alex on Twitter, and on Facebook. You can reach Alex via email at [email protected]
Quick heads up here everyone, if you have ever heard of Nine Inch Nails or Trent Reznor you are in for a treat: Reznor (the man behind Nine Inch Nails) co-scored the upcoming movie about Zuckerberg, 'The Social Network.'
To kick up some dust around the music and the film, Reznor has released the first five tracks of the score for free. Yes, for free, you can grab them and get listening in a jiff with no threat of a lawsuit.
Head over here, give them your email address, and get listening.
Adding to the hype is a special promotion that Reznor and Amazon are running. The two are planning a special 2 day sale of the digital version of the full soundtrack for a mere $2.99, a rather low price for a full 19 track album.
Reznor himself is something of an innovator in music, having worked with various business models after saying good riddance to major labels. He felt they were screwing him, so he took off and is running his own show.
You must have started listening by now, what do you think of the music?
Get the TNW newsletter
Get the most important tech news in your inbox each week.
Also tagged with