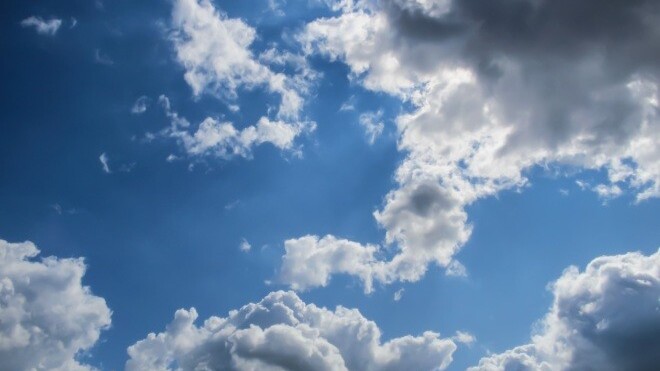 Story by
Emil was a reporter for The Next Web between 2012 and 2014. Over the years, he has covered the tech industry for multiple publications, incl Emil was a reporter for The Next Web between 2012 and 2014. Over the years, he has covered the tech industry for multiple publications, including Ars Technica, Neowin, TechSpot, ZDNet, and CNET. Stay in touch via Facebook, Twitter, and Google+.
Last month, Google announced plans to shutter iGoogle, among a bunch of other services. Many developers and users were (and still are) outraged, but at least they have some time to breathe: iGoogle isn't going away until November 1, 2013. That means there are still 15 months left to adjust and export your data. Yet some changes are already starting to take effect: the company's private Weather API, for example, appears to be dead in the water.
The Next Web has reached out to Google for comment. While there has been no official announcement or communication indicating that the API has been closed, it is noteworthy that iGoogle — the product that the API serviced — is now using Wundergrond.com instead, as you can see in these two examples: 94102 and Mountain View. This would suggest the search giant has knowingly made the switch.
It would appear that this error is happening because Google has quietly phased out its Weather API. A quick check over at Status Dashboard shows that the response time has dropped to -1 today.
In spite of no official word from Google, Web developers, many of whom have been experiencing issues, seem convinced that the API has been quietly closed down by the search giant. A Hacker News submission points to an error message that Google throws up when you try to query the Weather API with the 94102 area code in San Francisco while another developer over on Stack Overflow points to the same error when you search for a specific city, such as Mountain View:
We're sorry…

… but your computer or network may be sending automated queries. To protect our users, we can't process your request right now.

See Google Help for more information.
The error page features the old Google logo and a 2009 copyright stamp. Twitter users also don't seem pleased:
Google a coupé son API Google Weather, SUPER…

— LegZ (@LegZ) August 27, 2012
Things I did not plan on doing this week: Rewriting weather app because Google shut down their weather API!

— Bradley Batt (@bradbatt) August 27, 2012
So Google pulled the plug on their undocumented Weather API? Expect support tickets.

— Joël Cox (@joelcox) August 27, 2012
Web developer Jordan Stephens isn't even bothering to look for alternatives. In fact, CurrentlyIn has been completely shut down as a result of the Google Weather API outage, according to an error message from the service:
currentlydown : (

Google has shut down its undocumented weather API (which was used by this site).

currentlyin.net will be down for the forseeable future.
As this is a private API, Google is arguably entitled to pull support without warning but that won't stop developers being disappointed by the move and lack of communication. Since its main purpose was to serve iGoogle, it is perhaps unsurprising that Google has axed it.
Image credit: stock.xchng