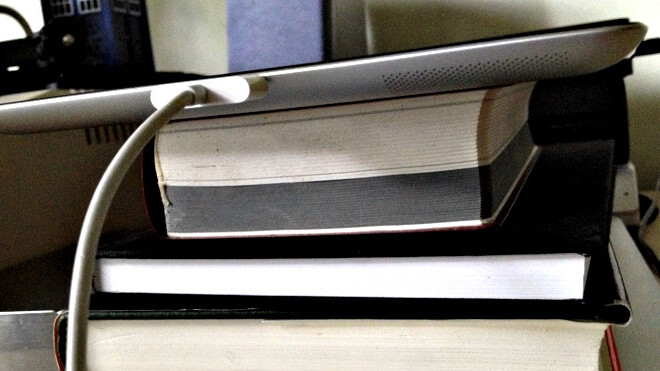 Story by
Victor is a hacker of all things, but especially life. Victor is a hacker of all things, but especially life.
Readability focuses on a couple of services. First, you encounter content throughout the day you'd like to save for reading later and it will save it in a reading list for you. Second, websites are, by and large, cluttered with too much junk, making it tough to focus on the content, and Readability will streamline the page for you. Readability, like the solutions Instapaper (our deep dive here) and Pocket (deep dive), offers a number of ways to save content for later and a parser for stripping the clutter. The service was one of our top picks for 2012, but is it right for you?
How to set up and use Readability
First, a little bit of history. Readability has its roots in content, specifically, reformatting pages to make them more readable, hence the name. However, their original plan to monetize this by offering a paid service that then paid out publishers collapsed with some controversy. Now they have made everything free, and it's an open question how they will monetize the service. Then again, it's not really designed to be an archiving tool, so keeping years of data may not matter anyway.
Basic setup is a breeze, whether online or mobile. All you need is an email, username and password and you're set. Readability offers up a couple of feeds, one called Top Reads and syndicated content from Longreads to get you started with content.
The point of this isn't just reading content, it's saving stuff no matter where you are and being able to read it no matter where you are. Such is the world of omnipresent sync. Readability does a commendable job of integration, offering browser add-ons, iOS and Android apps, plus built-in support for a range of other applications including Reeder (my favorite RSS reader across my devices), Flipboard, Pulse and a host of Twitter clients. Yes, there's even a bookmarklet which you can drag and drop to your bookmarks bar and use for any site you happen upon.
Saving and reading
Honestly I was impressed with Readability's integration into a few apps I use frequently. Reeder is a great example, as there's a button with the icon of a reading chair. One click and whatever item in RSS I'm on is sent to Readability. While Readability doesn't seem to have the breadth of integrations total, the ones it does have are very deeply integrated. Another example is iCab, with a Readability button next to the URL field.
There's a good list of apps compatible with Readability here, plus the bookmarklet for your browser so you can quickly and easily save items to your list.
Besides saving articles, Readability's API stresses you can build their button onto your pages, and while there is a Read Later, there's also a Read Now button, which will optimize the page right there. That's a smart move as publishers will be more likely to keep readers on their pages. The Readability button also allows users to print or send an article to their Kindles.
You can send articles to your list via email, custom to your account, and you can send up to 20 URLs at a time to your list this way.
As I noted earlier you will find algorithmically chosen Top Reads and human-curated reads in the Longreads sections, so Readability does focus on content over features.
One minor gripe is that Readability's apps don't automatically update your reading list. You can pull down on your list or hit a refresh button, but that just seems like an unnecessary step in a world of ever-present data clouds inextricably tied to our user accounts. Web views don't suffer this lag unless you never refresh the page your list is on.
Reading in Readability's own apps is good, but could be better. Don't get me wrong, the design is lovely, as are the custom fonts. In fact, they are gorgeous. Unfortunately, even on my iPhone 4S and iPad 3 the scrolling wasn't always fluid. Plus, there's no pagination so you're stuck with scrolling no matter what.
There is a selection of sizes for fonts, column width, and a day/night switch, but that's about it for view options. A minimalist selection of sharing tools rounds out Readability apps' interfaces.
Still, I like the Readability apps. They get out of your way and allow you to read. The iPad app is impressively easy to use one-handed. Because there's no pagination, a simple flick of the thumb sends you back to the reading list. The addition of some curated content means there's always a reason to come back and check out what's new, too.
Sharing, archiving, tips and tricks
Whether it's in the web interface or an app, Readability doesn't have a lot of social sharing options. Twitter and Facebook are represented, and on the web you can send to Kindle, but that's really it. Apps provide options for email, copy a link or open in Safari, but that's all.
That's not to say you can't do anything with your reading list or items in it. As this IFTTT page proves, there are a number of ways to share stuff in your list automatically or send items to the list using IFTTT as an intermediary. But if you had dreams of one-click sharing to Tumblr, it won't be found within the Readability apps or site.
For hardcore archiving you can export as JSON, which you can then bring directly into Pinboard. It's not the most elegant way to archive your list, but it's there. Go to My Account > Export.
Unfortunately, I don't see much use in the Archive or Favorite capabilities in Readability, but they are there if you're used to such things. Archiving merely drops an item out of your list and into the Archives. It cannot be sorted or organized in any way. Favorites pretty much to the same thing but in a different folder. As you can see, this is not designed to be Pinboard. Since you can only search titles, I don't see the point in archiving in this way.
Here's a neat trick if you need an ePub version of a page: Add "/downloads/epub" to the end of any Readability article URL to download an ePub version of it.
If you happen to have a ton of saved articles, consider the more compact list button in the reading list view.
Conclusion
Readability insists it is a platform, not just a service. Its roots certainly support this, and it pushes the API heavily to app makers and publishers. It's interesting to see Readability's button show up in apps (as opposed to an option among tools), but it would be nice to have that baked in to the Readability apps as well (Evernote would be particularly welcome). A lack of deeper tools for archivists is also lacking.
But here the API is the focus, and in speaking to Readability it's clear the company is focused on developing tools for publishers, while keeping a quality tool for users and a convenience button for developers. If your reading needs are simple, or you find your favorite feed reader has incorporated the Readability button, it's not a bad solution. For quick saving, fast reading and simple use, Readability is a great free option.
Get the TNW newsletter
Get the most important tech news in your inbox each week.
Also tagged with