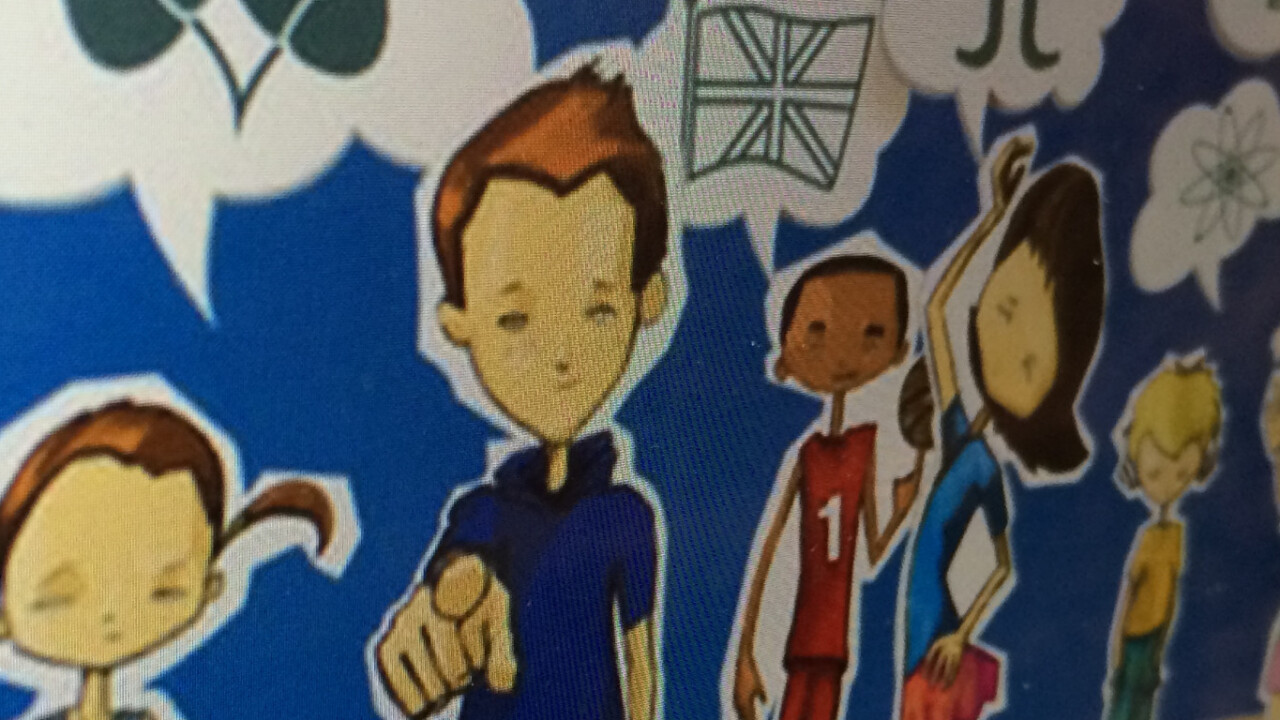 Story by
Andrii is the Head of Media at TNW, with over a decade of experience in covering the European tech ecosystem. Talk to him about new and exci Andrii is the Head of Media at TNW, with over a decade of experience in covering the European tech ecosystem. Talk to him about new and exciting developments in tech, especially those involving vastly underreported industry niches and geographies.
A great thing about education is that it's not only a field ripe for disruption, but there are seemingly infinite ways to approach that disruption.
While massive open online courses (MOOCs) are bringing education to literally anyone with the Internet (themselves being disrupted by mentor-driven training initiatives) some players take to "socialize" the learning process and essentially crowdsource homework.
One of the startups of the latter type is Brainly, a 5-year-old Poland-based company, which also happened to win the The Next Web's Polish Startup of the Year 2013 award. It has already reached more than 23 million unique users per month and recently launched 12 new localized versions, including one for the US.
Brainly's offer is targeted mostly at school students and consists of a Q&A platform, on which you can get help with understanding school subjects and explain subjects you know well to others. To balance the number of questions and answers and introduce an incentive for users to actually help their fellow students, there is a point system. To ask something, the user has to spend her or his points, which then will be awarded to the one answering the question.
Around 300 volunteer moderators, many of which are either teachers or retired teachers, maintain the order in the community.
First steps
Brainly was founded in 2009 as a website for Polish school kids Zadane.pl. After the first year, it boasted more than 2 million monthly unique users. The next step for the team of five people was to expand to the East by launching a Russian version of the project named Znanija.com ("Knowledge.com," in Russian).
"It was a natural step for us [to launch the Russian version]," said Michał Borkowski, Brainly co-founder and CEO. "The culture is very similar, and we saw that this is a very big market. In fact, at that time many companies from Poland thought about launching language versions for Ukraine, Russia and all the Russian-speaking countries."
Borkowski admits that a big part in making the decision of going to Russia was played by the team's Ukrainian acquaintance who persuaded them to give it a try.
The decision, which, as Borkowski put it, "wasn't so analyzed," was the right one to make nevertheless. Today, Znanija.com is the biggest site of Brainly's network with about 2.25 million registered users.
The Russian version was followed by the Turkish localization dubbed Eodev.com, along with French, Spanish, Brazilian and Portuguese versions. The Polish, Russian, and Turkish sites, with a total audience of about 5 million registered users, are currently the only profitable ones, Borkowski said.
"If we stopped developing internationally, focused on the markets we are on right now, and didn't spend more money for the international expansion, we [as a company] would be profitable [as well]," he added.
However, this is not the case for Brainly. In 2012, the startup took its current name and raised $500,000 in funding from Berlin-based VC firm Point Nine Capital to fuel its international plans. As of 2014, the network consists of 13 websites up and running with a few more on the way.
Gaining international experience
Apparently the first few international launches were really special and different for Brainly's team, but by now the startup has developed a roll-out model that it uses for every new localization.
"We divide the development of a market into two stages," Borkowski explained. "The first is market validation, and the second is initial traction. The goal of the first stage is to ensure liquidity of the market. Then we buy some ads, put some paid sources of traffic; we want people to register and see if they interact by asking and answering questions."
The seemingly simple and straightforward strategy appears to have done good for the company in the US, which Brainly at the moment considers its key market.
"There are some 500 questions posted per day [on Brainly.com]," Borkowski said. "We can outplay the Chegg Homework hub in two months in terms of questions posted.
"Our advantage is fast answers. Generally, if the question receives an answer, it's there in 80% of examples in 10 minutes. Competitors at the US market are way slower."
But despite the similarities in the rollout process, all markets are very different.
"Even markets from the same geographical regions are different," Borkowski said. "For example, in Turkey we see a lot of interaction between people. They like to go to the website to talk with their peers, not even about the educational subjects. In Russia, it's more about interacting with content; people use the content that is already on the platform a lot, and they interact more with this content. This is somehow similar to the Polish use case.
"There are [also] differences in the age of target group. For example, generally our target group is K–12 (13–19-year-old), but in Brazil the system of education is different, and we have [many users] who are over 25 — they come back to finish their high school."
Among the markets where Brainly launched a website recently, the most interesting one is probably Indonesia. Suprisingly for the team, this version is the fastest-ever growing Brainly's website, however the reasons for this anomaly remain to be understood in the next few months, Borkowski said.
What do the teachers say?
Although there are quite a few teachers working closely with Brainly as moderators, Borkowski admitted to having received "mixed feedback" from that side of the market. The main reason apparently is that some of the kids use the platform to get ready-to-copy solutions for their homework or even examinations. (I went to school in Ukraine, and I can clearly see that now some users at Znanija.com make photos of their examination tasks and ask others to solve them for many more "points" than usual).
Brainly does agree that the platform is intended to help people learn, not to copy others' work, however the startup has yet to come up with a way to solve the problem. Borkowski also implied that at least partially the criticism is coming from teachers who just "don't like changes." The company has a plan to launch a hub for teachers to communicate and interact, but this may take a while given that the main principle of prioritizing tasks in Brainly is "students first."
What the startup is definitely going to do is to develop a new monetization model that will not include advertising.
"We don't want to show ads to people," Borkowski said. "Now we earn money on the ads model, but in one or two years we want to have developed our monetization model and the ways of monetization that will be independent from advertising. We think about premium features, some tutoring stuff."
Another big thing for Borkowski is to find a way to use the data that is already on the websites, i.e., old answers buried under new questions posted at a rate of dozens per minute.
"On the mature markets, we have great knowledge base in size and quality. It's very important for us to use this knowledge base to redistribute the knowledge that is already on the platform to the users," he said.
At the moment, however, the team is working mostly on establishing Brainly in the United States. This can potentially be the biggest source of traffic and revenue for the startup, though it's yet to be seen how the local teaching community will react to "socializing" the homework and learning process.
This post was edited on March 18 2014 to clarify 'active' versus 'registered' users at Brainly.
Get the TNW newsletter
Get the most important tech news in your inbox each week.