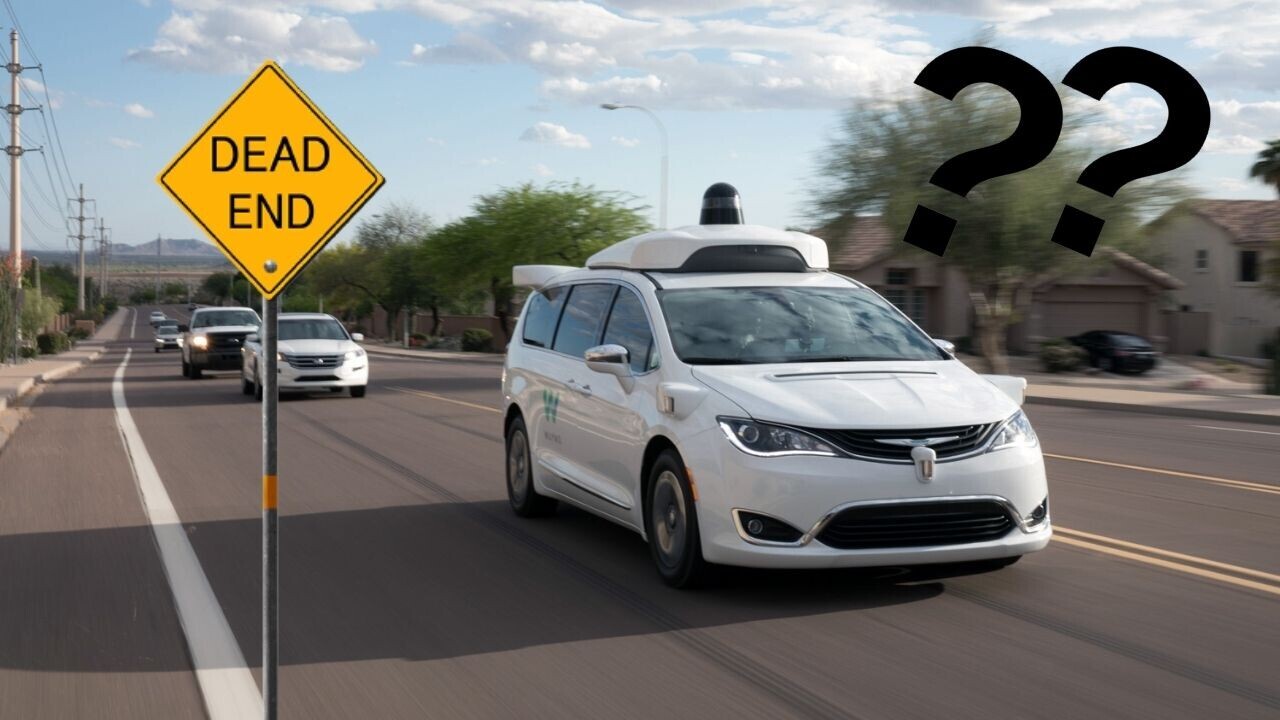 Story by
Ioanna is a writer at SHIFT. She likes the transition from old to modern, and she's all about shifting perspectives. Ioanna is a writer at SHIFT. She likes the transition from old to modern, and she's all about shifting perspectives.
Residents of an otherwise quiet neighborhood in San Francisco have been dealing lately with a very weird affliction: the constant buzzing of several Waymo vehicles crowding a dead-end street.
The self-driving taxis are flooding the end of 15th Avenue, appearing rather "confused" as they enter the area, residents told local news station KPIX.
What the f is happening?
"I noticed it while I was sleeping," said resident Jennifer King to the outlet. "I awoke to a strange hum and I thought there was a spacecraft outside my bedroom window."
But it's not just during the night, she further explained. They come during the entire day, drive towards the end of 15th Avenue, make some kind of multi-turn, and then head out the same way they came in.
"There are some days where it can be up to 50," King added. "It's literally every five minutes." 
Some of the other residents who spoke with KPIX find the situation very peculiar and annoying even.
They are perplexed by the fact that the cars stop in a queue as if they're totally bewildered by the dead-end ahead. And besides, they find the frequency rather odd, given that the district falls under the city's Slow Street Program, which is designed to limit traffic on certain residential streets.
Have the Waymos taken over or simply lost it?
What we know for sure is that Waymo has been trialing its autonomous vehicles in San Francisco since 2008. But as we've seen other instances of Alphabet's robotaxis freaking out, the situation begs the question, what's going on?
The residents did talk to the safety drivers looking for answers, but the employees said, "they're just doing their job."
In an emailed statement to KPIX, a Waymo spokesperson said the following:
We continually adjust to dynamic San Francisco road rules. In this case, cars traveling North of California on 15th Ave have to take a u-turn due to the presence of Slow Streets signage on Lake. So, the Waymo Driver was obeying the same road rules that any car is required to follow.
Yeah, although I doubt that any human driver would go all the way through a street with a dead-end… And this certainly doesn't look too good for Waymo, which has recently launched its One Trusted Tester program in San Francisco.
The program's all about attracting riders who will then share their feedback with the company, but since Americans are still scared to hop on a driverless taxi, again, I doubt that instances like the 15th Avenue sightings will help ease those fears.
You can watch the full news report here:
---
Do EVs excite your electrons? Do ebikes get your wheels spinning? Do self-driving cars get you all charged up? 
Then you need the weekly SHIFT newsletter in your life. Click here to sign up.
Get the Shift newsletter
Get the most important mobility news in your inbox each week.
Follow @shift_tnw
Also tagged with