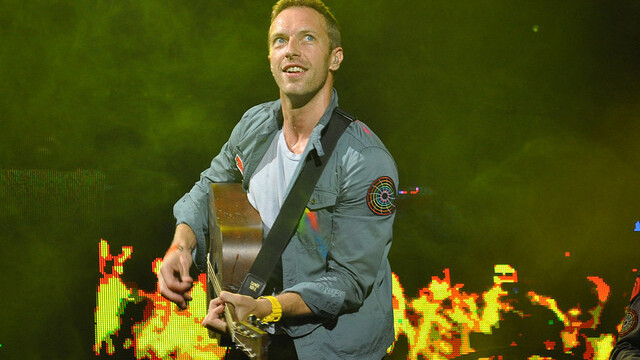 Story by
Drew Olanoff was The Next Web's West Coast Editor. He coined the phrase "Social Good" and invented the "donation by action" model for onlin Drew Olanoff was The Next Web's West Coast Editor. He coined the phrase "Social Good" and invented the "donation by action" model for online charitable movements. He founded #BlameDrewsCancer. You can follow him on Twitter, Google+, Facebook, or email [email protected]
According to CNET, the band Coldplay, who is known for wanting and having complete control of their music, announced today that they are no longer offering their music to streaming sites like Spotify and Rdio.
CNET's source at EMI, Coldplay's record label, told them the company "is a little embarrassed by the band's decision".
That is a strong sign from one of the big four record labels that streaming music is indeed gaining interest and market share away from actually downloading and owning your music.
When Spotify was asked about Coldplay and other acts like Tom Waits passing on offering their music for online streaming, the company said:
We have strong support from the music industry. We of course respect the decision of any artist who chooses not to have their music on Spotify for whatever reason. We do however hope that they will change their minds as we believe that the Spotify model is adding, and will continue to add, huge value to the music industry. Right now we have already convinced millions of consumers to pay for music again, and that they are generating real revenue for the music business.
Those close to Coldplay say the band is trying to keep the entire album,"Mylo Xyloto", intact rather than breaking the tracks up for separate listening. I'm not sure if that's a valid reason, simply because you can easily create a Spotify playlist of an entire album. Once you purchase an album on any service, you can listen to the songs in any order.
Clearly the tides are changing, and perhaps Coldplay and Tom Waits are weary of something we haven't thought of yet when it comes to streaming music. The musicians and record labels are still making money on the licensing to stream songs, but I suppose you can't win love from all of the bands in the world.
Is Coldplay missing out on finding new listeners and fans for life? The band wants to service its hardcore fans, but with the socialization of music thanks to Facebook and open graph, it's a bandwagon that will be tough to hop off of.
I remember another band who was against a radical, but consumer benefiting, shift in the music business. Its name was Metallica and the service was called Napster.
Image Credit / Concert Tour
Get the TNW newsletter
Get the most important tech news in your inbox each week.
Also tagged with