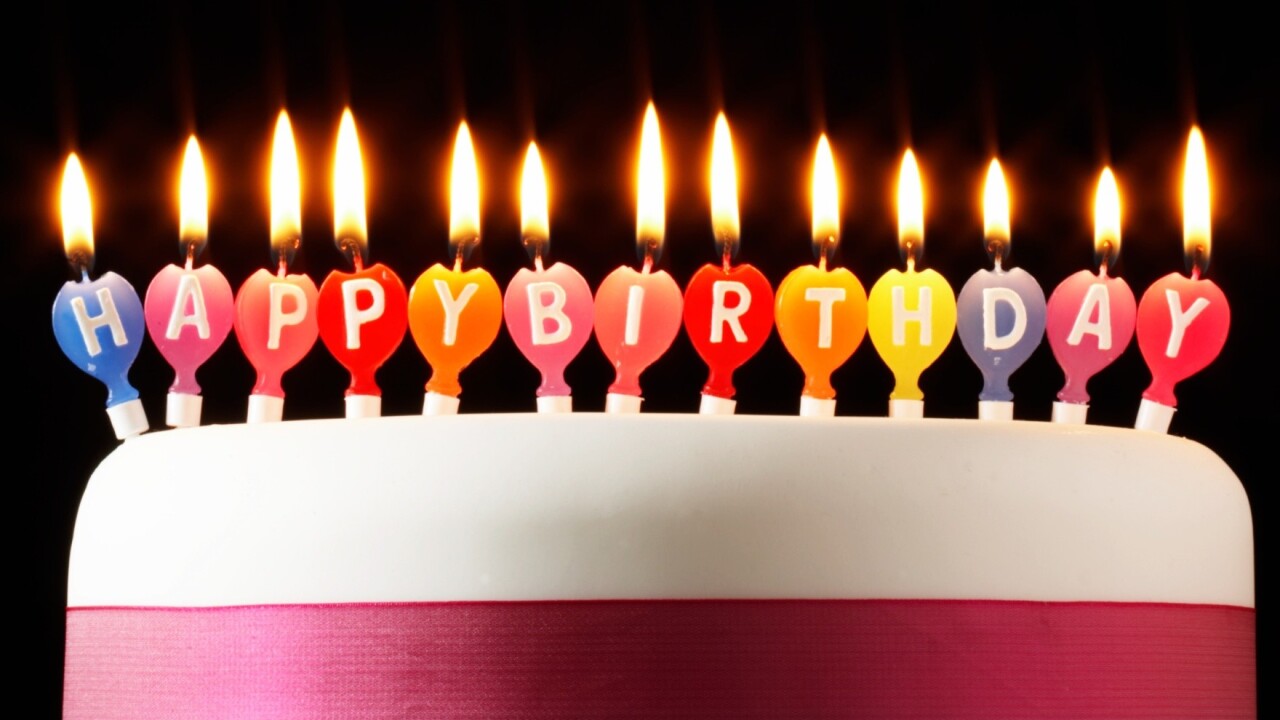 Story by
Paul Sawers was a reporter with The Next Web in various roles from May 2011 to November 2014. Follow Paul on Twitter: @psawers or check h Paul Sawers was a reporter with The Next Web in various roles from May 2011 to November 2014. Follow Paul on Twitter: @psawers or check him out on Google+.
A new iOS app launched this week, enabling users to send physical birthday cards personalized with friends' and family's Facebook snaps.
Cleverbug is the latest in a long-line of apps that tap your social networks to bring a little of the real-world to your digital lives. CanvasPop, for example, lets you print your low-res Facebook photos direct to large-format canvas, while there's even an app that lets you print your favorite tweets to toilet paper, if that takes your fancy.
Cleverbug, however, taps a very real-world need that hasn't quite yet been usurped by digital. While birthday cards is its main focus, it is also dealing in Valentine's cards, and it seems logical that other special events will be catered for in future iterations. If it's doesn't, well, this Ireland-based startup is certainly missing a trick.
How it works
In case you hadn't noticed, Facebook plays a pretty big role in reminding people about birthdays, both whose is today and whose is coming up. Cleverbug moves beyond lazy Wall posts and goes one better by using these built-in birthday-focused features to automatically create cards, while also helping you sort out the postage costs and delivery.
Because it's built on Facebook, this means there's no getting away from it – you will need to connect your Facebook account. And once logged in, the app selects relevant photos and card designs for the user, using so-called "intelligent algorithms" to distinguish relationships and photo manipulation to incorporate images into the card design.
Photo selection is based on the relationship between the user and recipient, as well as tagging and the recipient's most 'liked' photos. Alternative photos can be selected from Facebook albums, the iOS camera roll, or a picture taken on the spot with the device's camera.
"Everyone who uses Cleverbug sees a unique, personalized store of cards that has been built according to their friends, family connections, relationships, photos and Facebook activity," says Kealan Lennon, Cleverbug Founder and CEO.
"With purchasing on smartphones doubling in the last year, Cleverbug is at the forefront of a massive trend in mobile commerce – giving them new ways to connect with a timeless tradition," continues Lennon. "Cleverbug is poised to fundamentally disrupt the $27 billion greeting card industry, and the long-term vision is to become the world's largest personalized, mobile greeting card marketplace on the planet."
After completing the transaction, which costs $2.99 plus postage, the card is printed within 24 hours and mailed anywhere in the world. The cards can be sent directly to the recipient, or returned to the buyer with a separate envelope to be delivered in person.
Cleverbug is essentially a little like Apple's very own Cards app, or even Moonpig, except it integrates with Facebook. And it would be interesting to see it integrate technology similar to what's used with Inkly, which lets you buy and send handwritten greetings cards directly from your iPhone.
Based in Dublin and San Francisco, Cleverbug raised $2.5m seed capital in 2011 led by Delta Partners, Ireland's largest venture capital firm.
Cleverbug is available to download for free now.
Feature Image Credit – Thinkstock
Disclosure: This article contains an affiliate link. While we only ever write about products we think deserve to be on the pages of our site, The Next Web may earn a small commission if you click through and buy the product in question. For more information, please see our Terms of Service.
Also tagged with