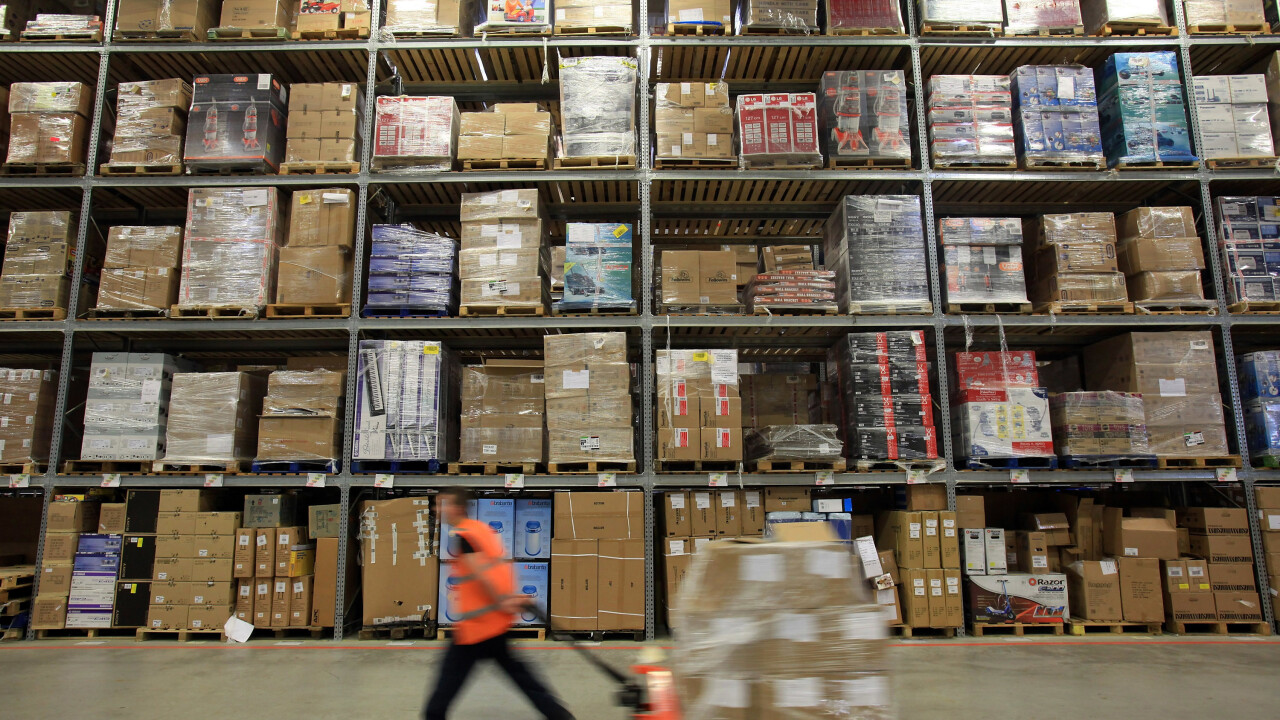 Story by
Ken Yeung is a reporter for The Next Web based in San Francisco, CA. He carries around a big camera & likes to write about tech, startup Ken Yeung is a reporter for The Next Web based in San Francisco, CA. He carries around a big camera & likes to write about tech, startups, parties, and interesting people. Follow him on Twitter, on Facebook, and Google+.
Chute, a visual marketing and media-sharing platform, today launched a new product aimed at helping online retailers leverage user-generated content to help improve sales. Chute Commerce allows marketers to transform the traditional shopping experience that consumers have when viewing products online away from a static, non-engaging experience to one much more social and highly visual.
There's no doubt that more people are doing a lot of their shopping online. In 2013, eMarketer estimated that US online retailers would bring in $259 billion in sales, a 14.8 percent increase from 2012. This percent is expected to increase at a 14 percent compound annual growth rate through 2017. But eventually, all shopping sites will become very similar, so how can consumers differentiate between buying clothing on Overstock.com, Amazon, Target, Macy's, Neiman Marcus, or the Gap?
Chute Commerce is a tool that brands and publishers could use in order to curate user-generated content and then feature it alongside their own product listings. For example, Cole Haan could use this service to find all the media across Instagram, Twitter, YouTube with the hashtag #colehaan.
In the Chute Commerce dashboard, marketers can see all of the content and then assign it to specific product pages, such as its LunarGrand shoe brand. The end result is that consumers who visit Cole Haan's online store and look for a pair of LunarGrand shoes will see fan photos showing other people wearing the shoes.
It's believed that with this form of social merchandising, consumers will be able to "see" themselves wearing the product without guessing how the shirt, blouse, jacket, desk lamp, couch, curtain, or whatever else will look like based on a professional photo of the item.
Chute co-founder and CEO Ranvir Gujral explains it this way:
A visual conversation is taking place with or without the retailer. Brands need to embrace social merchandising and amplify their customers' enthusiasm for their products. Those who do will rise above the noise.
Interestingly, Chute Commerce functions like a file management system. Marketers can use it to keep track of media content that they've acquired through voluntary submissions from consumers or through Chute's Rights offering. This Commerce dashboard offers more than just a e-commerce solution — it includes detailed analytics that marketers can use to better understand customer engagement, whether an image viewed converted into a purchase, and more.
Another feature marketers can take advantage of in Chute Commerce is its workflow creation tool. Recognizing that each of its customer companies operates differently, this tool allows marketers to specify their own procedures for curating content, securing rights, and implementing them into the brand's various campaigns. It's a blend of human and automated processes that marketers can set up at any time.
For example, you could have the system automatically pull in content based on a specific hashtag or user, media type, and across a specific date range. Then, it would prompt a human being to manually filter which photos can be used. Afterwards, if permission is needed, the system could send out a notification en masse to secure the rights, and finally then a worker can assign it to a specific product listing.
"We designed Chute Commerce to be incredibly simple to integrate within a brand's existing eCommerce platform without impacting site response times," says Chute's other co-founder and Chief Technology Officer (CTO) Gregarious Narain. "Our solution automates the process to both discover and organize customer photos and videos, which saves our customers time and needless frustration…"
Chute's Commerce product is guided by the company's belief that a "visual revolution" is taking place online. And it's certainly the one piece that's missing from Chute's big picture. Launched in 2011, it started off as a photo platform that brands could use to display content. Eventually, it released its native advertising product, Chute Ads before debuting its rights offering. However, through it all, there was something amiss to connect all the dots together and make it a complete platform — Chute Commerce completes the circle.
As mentioned earlier, Chute Commerce functions akin to a file management system that allows marketers to organize assets, photos, and videos. Included in that is its integration with Chute Ads so marketers don't need to have multiple systems to set up one campaign — now it's all done from a single source.
Chute says that its Commerce launch partners include Benefit Cosmetics and Conde Nast. The service will be available in a SaaS subcription model and is priced according to a brand's usage need.
Photo credit: Matt Cardy/Getty Images
Get the TNW newsletter
Get the most important tech news in your inbox each week.