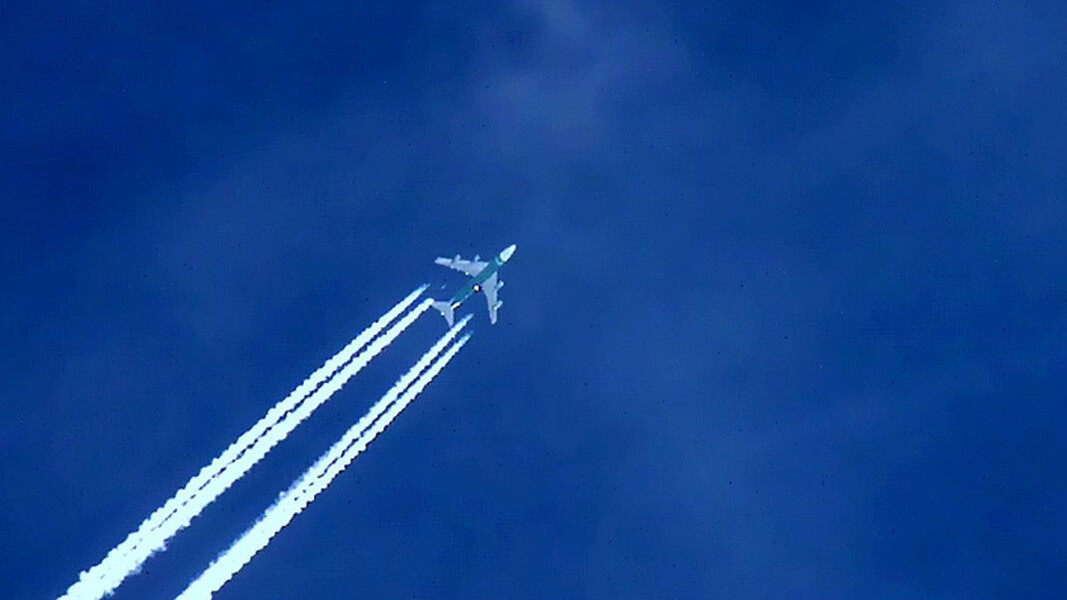 Story by
Jamillah is the UK Editor for The Next Web. She's based in London. You can hear her on BBC Radio 5Live's Outriders. Follow on Twitter @jemi Jamillah is the UK Editor for The Next Web. She's based in London. You can hear her on BBC Radio 5Live's Outriders. Follow on Twitter @jemimah_knight or drop a line to [email protected]
Boxever, the real-time customer intelligence platform for airlines has launched today to help flight companies achieve more with their own data.
The company provides a way for airlines to segment and target customers in real-time with a recommendation engine that returns relevant flights, destinations and other probable requirements like hotels, cars and insurance.
Boxever's CEO Dave O'Flangan says that although airlines are well established on the Internet, there has been little in the way of innovation. "Even though online travel was one of the first products to be sold online it is probably the least sophisticated e-commerce vertical today," he told TNW.
"Personalisation and targeting is mostly non-existent or poorly executed," he continues. "Airlines are generating extremely valuable data about how their customers like to travel but many airlines delete purchase records once the passenger has flown. Others just mothball them in a database that is never accessed again. The industry has simply not evolved online as quickly as the rest of e-commerce. We are going to fix this."
The company started out as a part-time project in 2011. The founders all worked at a travel technology company in Dublin building multi-million dollar e-commerce solutions for some of the largest airlines in the world.
"What we saw was the relatively few had good analytics and insight – particularly in the online channel," sayas O'Flanagan. "Most had 5-10 databases of customer data that are disconnected and contain fragments of information about their customers. Many had little or no personalisation strategies. I felt that they really were light years behind other online retail verticals."
Side-project to business plan
O'Flanagan says that it didn't take long to realise that the service they were building would quickly become relevant. "We worked closely with our initial customers to iterate over product and market fit during the last few months. Technology-wise it's a big data platform that runs scalable predictive algorithms to analyze, segment and respond to customer behavior. It was never going to be a weekend project and it took us 8 months to build the initial version of the platform. During that time we bootstrapped and tried to remain as lean as possible."
Keeping it lean seems to have worked as Boxever sealed a round of funding in August, amounting to $1 million. Irish VC Delta Partners led the round along with an Irish angel syndicate called Bloom Equity and the state agency Enterprise Ireland.
Today the company comprises a team of six people based at Dublin's Dogpatch Labs. The site launches out of beta with one European carrier on the books and two more on the way.
The first airline to work with Boxever is Atlantic Airways. O'Flanigan says that it helped that the airline is very progressive. "The industry can be quite conservative and there are not very many new B2B travel technology companies. This is both a challenge and an opportunity. Almost every potential airline customer that we speak to needs this product. But airlines are complex organizations and the sales cycles can be long but each new reference makes the next sale a little easier and we're definitely seeing that now."
So if trip planning with your airline of choice becomes a little easier and you feel the service is getting to know you, it's possible in future that technology like the system provided by Boxever could be working with data that was once lying dormant. Not such a bad idea when all you want to do is get ready for your holiday.
Image Credit: Christian Ghe