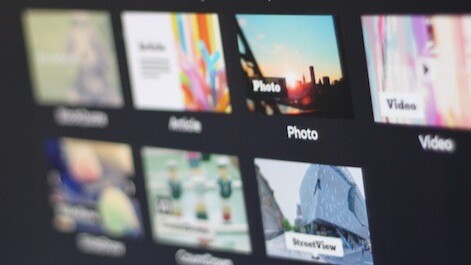 Story by
Lesotho-born and raised, Nancy Messieh, The Next Web's Middle East Editor, is an Egyptian writer and photographer based in Cairo, Egypt. Fol Lesotho-born and raised, Nancy Messieh, The Next Web's Middle East Editor, is an Egyptian writer and photographer based in Cairo, Egypt. Follow her on Twitter, her site or Google+ or get in touch at [email protected]
Last time we took a look at blogging platform Jux, integration with Instagram had just been introduced. The latest Jux update brings a unique and interesting twist – integration with Google Street View.
The new service couldn't be easier to use:
Plug in an address, pan for the perfect angle, and sign off with a caption. Use Google Street Views to share a favorite spot, bring a trip to life, or add a fresh dimension to any story.
This is one feature you want to see in action so be sure to check out Jux CEO, Ted Metcalfe's Daily Commute. Once Google Street View photos are posted on Jux, visitors can actually still pan from left to right, and view the entire 360 degree panorama as it appears on the map.
If you're also looking for a little bit of inspiration on how to put this new feature to good use, be sure to also check out Aaron Hobson's gorgeous collection of 'found' photos from Google Street View cameras.
Jux's integration takes Google Street View and elevates it into a far more usable and attractive tool, which on Google Maps itself can sometimes feel a little unwieldy.
Aside from Google Street View integration, several new changes have been seen at Jux over the past month.
A 'follow' feature has been introduced, making it easy to keep up with your favourite blogs, but as would be expected, it has an interesting twist.
When exploring other user's following and follower lists, rather than see a list of profile photos, or just the latest post, Jux makes it easy to get an idea of what each blog has to offer at a glance, showcasing its three most recent posts, in a visually appealing way.
Jux has set up a 'Lemming' blog, so users can check out what the lists look like, and also find some interesting suggestions on who to follow.
This feature brings the platform one step closer to becoming a social network, while another significant social change is expected in early April, bringing the ability to leave and receive comments on Jux blogs.
Speaking about the new feature, Ted told The Next Web, "We are designing comments as a discreet but organic part of the experience. If we do this right, then it should just 'be', rather than introduce more setup or options."
Jux will also be introducing a new theme for users. Explaining the option, Ted said "Jux is approaching themes like filters or moods, as in photography or dress. So it's a shift with attention to many stylistic details, but not a structural change that would require learning on the part of viewers and set up on the part of creators."
A few small changes have also introduced including automatically linking to URLs and email addresses, and new posts defaulting to the style of previous posts, in terms of text formatting and layout.
The blogging platform has been unable to avoid comparisons with similar services such as Tumblr and Posterous, but while talking about Twitter's acquisition of the latter, Ted points to how Jux is setting itself apart:
"The changes at Posterous offer an opportunity for people to reflect on their primary goal, whether it be large-scale publishing (WordPress), rapid sharing and cross-posting (Tumblr but also Facebook, Twitter, Pinterest, Jux, etc.), or self-expression, which Jux goes about differently than the others.

Jux seeks to be a fun and magical place to create — an inspiration as well as a utility. We certainly hope to attract people who are into this aspect and who want to immerse others in their world or interests."
At the moment, Jux is focused on one main goal: growth. Ted says, "Growth (sans expensive advertising) validates the idea and invigorates the community."
The site has seen a 30% monthly increase in posts and pageviews since its August launch, and 20% of its traffic comes directly from links shared on Faecbook and Twitter.
Access to Jux is also available through a gorgeous iPhone app or you can also use its iPad-friendly HMTL5 option.
➤ Jux
Get the TNW newsletter
Get the most important tech news in your inbox each week.
Also tagged with