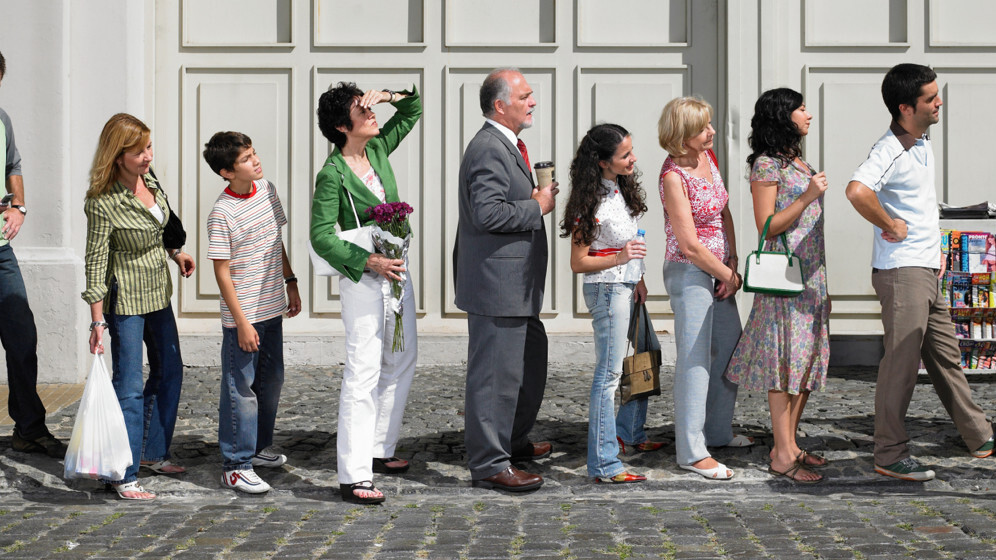 Story by
Johnathan Leow enjoys helping startups with idea validation, crowdfunding and go-to-market strategies. Previously a marketing guy @PROTAG. Johnathan Leow enjoys helping startups with idea validation, crowdfunding and go-to-market strategies. Previously a marketing guy @PROTAG.
Johnathan Leow is the author of "The Crowdfunded Kit." This post originally appeared on his blog.
---
I commonly get asked what is the best crowdfunding website for your startup.
In order to answer this question, we'll have to first answer another question: Which crowdfunding model suits your project best?
When I first started out, the only thing I knew about crowdfunding was that you have to put down a cash pledge in exchange for a nice reward.
But one day as I journeyed on with my own crowdfunding campaign, Andrew Yanai, a nice business development guy from Fundable.com got in touch with me.
Being in a sassy mood, I said yes to a Skype call as he wanted to tell me more about what Fundable does. So we Skyped, and he begun by saying: "Fundable is one of the world's first rewards and equity-based crowd funding platforms…"
Equity-based crowdfunding? What on earth is that?
And it was that Skype session that opened my eyes to the bigger world of crowdfunding. I soon discovered that there was a very big crowdfunding ecosystem online that until that day, I had never even heard of besides Kickstarter and Indiegogo.
Fundable, GoFundMe, FundedbyMe, Razoo, Pozible, Crowdtivate, MedStartr… the list goes on and on.
As of 2012, there were about 450 verified crowdfunding platforms, and many more thousands of tiny, unknown Kickstarter wannabe sites out to make a quick buck.
Basically I discovered that there was crowdfunding for virtually almost any industry you could think of: medical, agriculture, service businesses and even one for app developers!
And the other interesting discovery was that, there are many different business models of crowdfunding, namely rewards, donation, equity, lending or hybrid based platforms.
None of these models is better than any of the others, as they are created to serve different purposes. It just so happens that the rewards based crowd funding model is the most well-known of the lot, given that its catered for the mass market.
Next: So let's start by looking at the rewards based crowd funding model.
Rewards-based crowdfunding
Also sometimes known as 'perks-based' crowdfunding, this is a model where contributors get no financial return for their donation. Instead, they are offered thank-yous, perks or an early version of the product/service being funded. This is often the case; if you back a Pebble watch for $150, Pebble Corp sends you a Pebble in return.
Though in its purest form, rewards-based crowdfunding is meant to give project owners the initial seed capital for developing their first prototypes or manufacturing batch, it is often used as a channel for pre-sales instead. Service businesses also frequently delve into rewards-based crowdfunding, but instead reward backers with experiences, such as a free year of touring around the world, or discounts on their services.
The biggest benefit of rewards based crowd funding, is that project owners do not need to repay backers (unless of course they fail to raise the target funds if they chose Fixed Funding) financially. So unlike equity crowd funding, you do not incur any debts at all starting on your new venture. You're only obliged to repay in terms of perks when its ready.
Some of the most well-known rewards-based crowd funding sites are:
Kickstarter (of course)
The poster child of the crowd funding world, Kickstarter boasts over 9,000 active campaigns at any moment, and to date claims to have raised over $1.26 billion dollars in funding. Kickstarter's reputable for quality projects, and its vast and extremely supportive base of backers.
But projects from outside non-English speaking countries are not able to use the platform at this point in time as they require campaigns to have an Amazon Payments account. So that effectively excludes many deserving projects from around the world, though there are ways to workaround that.
Terms: 5 percent fee on total payments, plus payment processing fees (3 percent for each pledge). If funding isn't successful, there are no fees.
The second most well-known crowd funding platform, Indiegogo has been trying to catch up with market leader Kickstarter. Unlike Kickstarter, Indiegogo practices a very liberal approach to what projects can/cannot be listed on its platform. Also, all you'll need is a Paypal Business account to receive funds, and you're good to go.
Indiegogo makes it very easy for you to get your product to market quickly. Indiegogo also has a top notch customer support team assigned to every campaign for assistance.
However, the platform doesn't enjoy the same big base of subscribers that Kickstarter has, and it has a fairly tarnished history of questionable, copycat projects listed before on its platform.
Terms: If successful 4 percent fee on total payments, plus payment processing fees (3 percent for each pledge). If funding isn't successful, there are no fees. Platform also offers option for Flexible funding.
In Flexi funding, if funding is successful, Indiegogo takes a 4 percent fee, plus payment processing fees (3 percent for each pledge). If funding is unsuccessful, it charges a hefty 9 percent fee, plus payment processing fees (3 percent for each pledge), while project owner gets to keep the rest.
An up and coming contender for the throne, Pozible is catered more towards the creative arts community. It also has an interesting fee model. Besides the traditional all-or-nothing funding approach, it offers backers the ability to back campaigns via monthly payments, instead of donors forking out a lump sum.
Terms: 5 percent standard transaction fees, 4 percent for invitations from previous successful project creators, plus transaction feeds – which range from 2.4 percent to 2.7 percent plus $.30 for each pledge. Pozible also accepts Bitcoin pledges and will pay in Bitcoins via Coinjar.
Editor's Note: Obviously, we can't cover all the crowdfunding sites out there, but for more info, check out our in-depth feature on the past, present and future of crowdfunding.
Equity-based model
Honestly, I've yet to dabble with equity based crowd funding. But from what I've researched, it is the latest form of crowdfunding, where the crowd makes micro-investments.
Equity crowdfunding was made possible by the creation of the Jumpstart Our Business Act (JOBS), a law signed into effect by US President Obama. Before JOBS, project backers weren't allowed to receive an ownership stake, nor profits that were viewed as financial returns on money provided to crowd funding projects.
Equity crowdfunding now allows business owners seeking startup capital to sell company shareholding stakes via crowdfunding platforms, in effect giving them potential of a financial return. It's really nothing more than an innovation on the traditional financial securities industry.
The key thing to note is that while the JOBS Act has been passed, it will still take some time before the US Securities and Exchange Commission (SEC) comes up with the complete legal framework to govern equity crowdfunding. Until it's ready, project owners can only post their campaigns on some websites that are open only to accredited investors.
Under SEC rules, the requirement to be an accredited investor is that you must be earning at least $200,000 a year, or have a net worth of $1 million or more.
Startup Valley is an equity-based crowd funding portal that allows technology startups to raise seed funding through crowd investing. At this moment, I have scant detail on the terms, so it's best to check it out directly on the site.
Donation-based model
This is nothing more than giving to charity via an online platform. It is often used for raising funds for personal causes, or for a community or religious initiative.
Unlike rewards or equity based crowdfunding, donation-based crowdfunding does not require project owners to give a reward in return, though they can do so if they wish.
Gofundme is the best example of a donation based crowd funding portal. It is mainly used by people to raise funds for events ranging from life events such as graduations, birth of newborn, to difficult circumstances such as illness and accidents. The site is well-known for especially funding tuition fees, and even has a dedicated section for education.
Terms: 5 percent flat fee on all donations, PayPal charges of 2.9 percent fee and $0.30 per donation.
Lending-based model
In this model, the crowd lends money to project owners in small increments, and expects repayment over time with a fixed rate of interest. This is helpful for the project owner, because he can go directly to people to get financing, and thus avoid the costly and sometimes draggy bank application process for a loan.
The target customers of most lending platforms are a different breed from that of the other crowd funding models. Typically, the customers tend to be established brick and mortar companies that have a proven cash flow of at least a year.
Zopa is one of the biggest peer-to-peer (P2P) money lending service. P2P lending works by bringing together individuals who have money to lend, and individuals who wish to borrow money.
Instead of going through traditional banks, borrowers looking for low rate loans are matched with savers looking for higher interest on their savings.
Terms: 1 percent annual fee for lenders
Hybrid-based model
And finally, we come to the last and emerging model of crowd funding, the hybrid model. Hybrid crowdfunding platforms can incorporate a mix of two or more different models of crowdfunding.
This is especially so as there are economic synergies between certain crowd funding models. For example, an emerging trend is the rewards-equity hybrid model run by telcos, where project owners can list out reward perks for backers, and if successful also get some form of equity financing from the telcos and private investors.
Fundable is an example of a hybrid rewards-equity hybrid crowd funding model. Project owners can either choose to run either a rewards based crowd funding campaign, or a pure equity based campaign where investors can a stake in their company.
The dual option also allows projects that were successfully funded by rewards based crowd funding, to run a second campaign on equity crowd funding in order to secure investments.
Terms: Flat rate of $179/month to create a fundraising campaign. Consultancy and crowd funding advisory services are add-ons. For rewards based raises only, there is a WePay fee of 3.5 percent + $0.30 charge per transaction.
All fee terms of the various crowd funding platforms covered here are the latest at this time of writing. But it is always wise to do your own due diligence, as crowd funding platforms can change their fees anytime.
You can find out the fees and pricing in the FAQs section of most of these sites, though lending and equity platforms can be abit more complex.
So when in doubt, always do your research first.
Next: So… what's best for my startup?
But… which crowdfunding platform should I choose?
Almost every person I've come across and is about to run a crowdfunding campaign tells me the same thing: "Oh, we're going to be launching our campaign on Kickstarter, because that's where there's a big, supportive community of funders."
And then the next thing I discover, is that their project is not suited to Kickstarter's crowdfunding model.
To illustrate with an example, I recently crossed paths with a university professor who wanted to raise money for his latest medical invention, a device that can detect dengue fever (a serious tropical disease spread by mosquitoes). He was looking at Kickstarter, but I immediately recognized that it would not be a good fit.
That was because Kickstarter's terms and conditions forbids projects that are heavily regulated in nature, and this professor's invention was one of them.
His invention had to first get certified by the U.S Food Drug Administration (FDA) before it could enter the market, and so this certification in itself already violated Kickstarter's terms. Instead, I referred him to MedStatr, another crowdfunding platform solely dedicated to healthcare tech.
Some factors to consider…
There are a few factors to consider that will help you decide which crowd funding platform you should use. Answering this checklist of questions will be helpful to you:
Is the type of campaign you are running a social cause, or charity?
Are you seeking to validate if your idea will work?
Are you trying to get pre-orders for a ready product?
Are you selling a service or physical item?
Is the funding you're seeking, between $1-$500,000 or more?
Do you have a great idea but need to test pricing?
Are you a profitable venture looking for more growth funding?
Are you a proven business in need of earning more interest on your spare cash?
If you have a great idea but aren't sure if it will work, then equity crowd funding is definitely out of the question, as investors will only invest in a business that has a proven business model.
Or if you want to seek for funding above $500,000 to buy some new machinery, rewards based crowd funding is not the best model for you.
Are you raising funds for a service business instead? Then a rewards-based crowd funding model is suited for you. The key thing here is that there is no one size fits all approach, and you must resist the temptation to only think narrowly of Kickstarter as the only platform with the highest chances of success.
In fact, in terms of Web traffic, Gofundme is the most visited crowdfunding site right now on the planet, outpacing even Kickstarter! It has actually raised more than $380 million online, and has a sizeable community. So do not overlook all these seemingly 'smaller' sites.
The table below will help you decide easily the appropriate crowd funding model that fits your purpose:
A last note about choosing your preferred platform..
When choosing between the platform sites, you should also consider these other factors, besides the business model fit.
Niche vs. Broad
Do determine if your campaign is a niche or broad based campaign. There are very specific crowdfunding platforms for very specific things, such as Appcatalyser, a crowdfunding platform solely for mobile apps. If you are going to serve your product in the mass market, then the traditional ones like Kickstarter or Indiegogo will suffice.
Also bear in mind that although niche crowd funding platforms might not enjoy the same amount of traffic that the big boys do, their audience tends to be highly engaged and very targeted, and thus will be more willing to pledge to your campaign. Compare this with listing your project on Kickstarter, where it might just drown out in the sea of never ending listings.
Quality of the audience base
Lastly, it also helps to consider the quality of the audience base of the platform you are going to use.
From my personal experience running a campaign on Indiegogo, I noticed we had to apply a lot more effort and resources into doing our own marketing, just to drive traffic to our campaign page. And we did not have many referrals from within the Indiegogo community itself. In fact, our Facebook Ads had more referral shares than Indiegogo!
But when I spoke to friends who had crowd funded on Kickstarter, they told me a different story. They did minimal marketing, and word of their campaigns naturally spread due to the efforts of its highly engaged and supportive community.
So while it is not everything, the quality of the platform audience does play an important role too.
I hope this has helped you, and good luck!
Read next: The past, present and future of crowdfunding
(function () {
var tiwp = document.createElement('script');
tiwp.async = true;
tiwp.type = 'text/javascript';
tiwp.src = '//lib.tunein.com/embed/player.js';
var node = document.getElementsByTagName('script')[0];
node.parentNode.insertBefore(tiwp, node);
})();