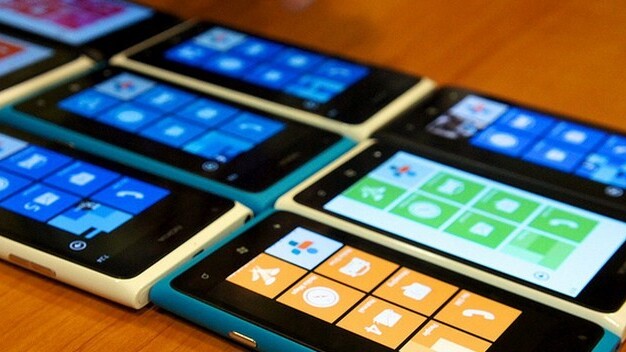 Story by
Alex Wilhelm is a San Francisco-based writer. You can find Alex on Twitter, and on Facebook. You can reach Alex via email at [email protected] Alex Wilhelm is a San Francisco-based writer. You can find Alex on Twitter, and on Facebook. You can reach Alex via email at [email protected]
The good news for Windows Phone devices kept rolling in today, with AT&T stating that Nokia Lumia handsets from the smartphone line are selling "very well" at the  UBS conference.
That's a more than welcome update for Windows Phone fans, whose mobile platform of choice has long suffered from limited market penetration. AT&T went on to state that, according to The Economic Times, "inventory [is] tight for Lumia phones." Better and better.
As TNW recently noted, "[w]ith rising developer interest, greatly improved sales, and doubled app downloads and revenues, we can graduate Windows Phone from the minors to the majors." The growing sales figures fact is based on Microsoft's comments that its line of phones is selling at four times the rate it posted the year past.
Windows Phone 8, along with a fresh fresh crop of quality handsets from Nokia and HTC appear to have handed Microsoft what it has long coveted: a real mobile foothold in a market dominated by its key rivals.
This is not to say that the company's work is behind it; to the contrary, a very long slog awaits Microsoft as it further increases its sales and relevancy, but at last, momentum appears to be in its favor.
HTC's 8X handset, a much-lauded device, is challenging Nokia for top roost of the Windows Phone coop. When the numbers come in, we'll see who won.
Top Image Credit: Vernon Chan
Get the TNW newsletter
Get the most important tech news in your inbox each week.
Also tagged with