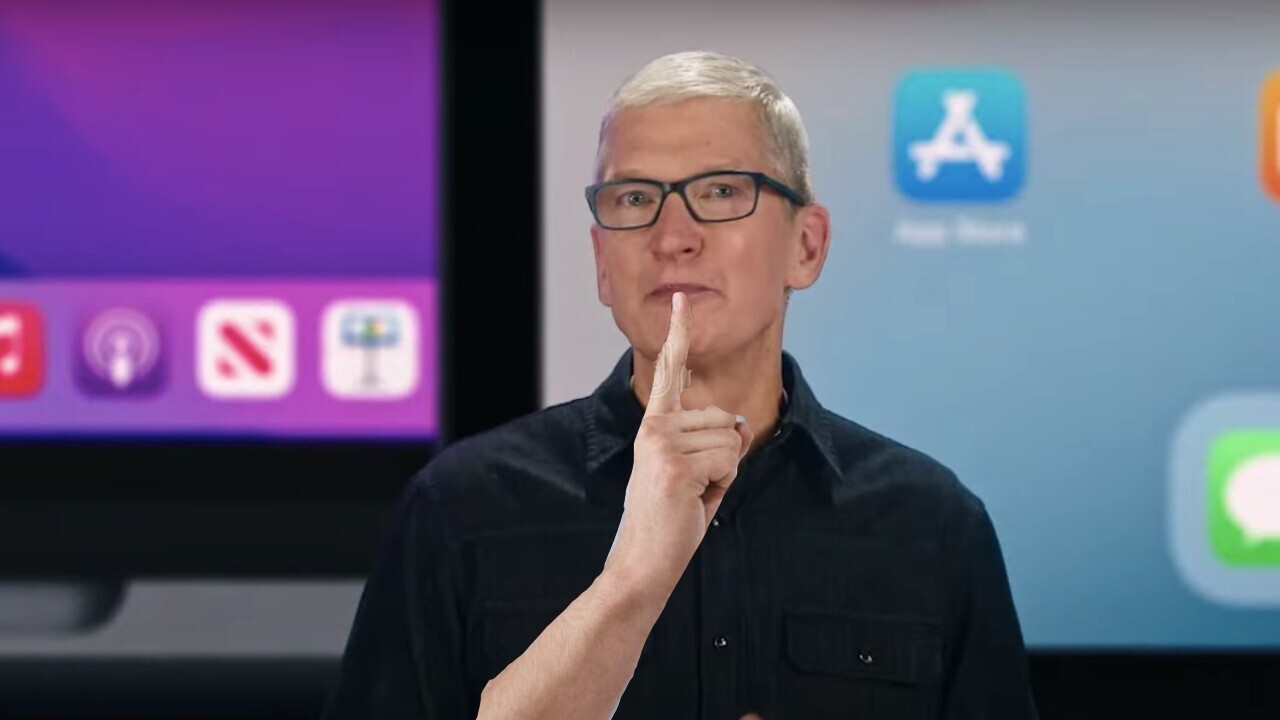 Story by
Ivan covers Big Tech, India, policy, AI, security, platforms, and apps for TNW. That's one heck of a mixed bag. He likes to say "Bleh." Ivan covers Big Tech, India, policy, AI, security, platforms, and apps for TNW. That's one heck of a mixed bag. He likes to say "Bleh."
Apple has honed on enhancing privacy across its devices aggressively for the last couple of years. So it wasn't entirely surprising to see a dedicated privacy section at the Worldwide Developer Conference (WWDC) event last night.
While there haven't been any controversial features like anti-tracking, Apple made some notable announcements. Here's a summary of it:
iCloud+
This was probably the most eye-catching announcement in the privacy section. Apple's debuting a new free service for iCloud users that provides an extra layer of security to existing users.
First, there's Private Relay, which encrypts traffic between Safari and your DNS-resolver when you look up websites. Apple will maintain its own server where it'll separate your IP from your request and send a new one to the DNS resolver which will only reveal your region.
What does it mean for you? Your internet provider won't be able to know what sites you're visiting and the DNS host can't know your exact location.
This technology is reportedly based on a protocol Apple developed with Cloudflare last year.
Remember how Sign In with Apple gave you an option to hide your email ID while signing up for a service? The company is now bringing that functionality, under Hide My Mail moniker, to its Mail app. You'll be able to create and delete as many proxy emails as you want under your account to share them with others.
What's more, Apple's also offering encrypted storage for your security cameras under HomeKit, and it won't count against your iCloud storage.
Pixel tracking prevention in Mail
A lot of advertisers hide trackers inside invisible pixels in emails, and they're hard to detect. To tackle that problem, Apple Mail will offer IP masking to prevent trackers from collecting data about you.
This new feature — based on Safari's Intelligent Tracking Prevention — will stop advertisers to build your profile and send unwanted targeted campaigns to you.
App privacy report
With iOS 14, you could go under the privacy menu and check permissions for the app and prevent them from tracking you. iOS 15 is introducing a new app privacy report that will let you check what app requested to access your data and sensors, and how many times in the last seven days. Plus, it'll also display network activity by the app. This will help you observe if some app is using a part of your device more than necessary.
On-device Siri request processing
Apple is shifting Siri's request processing tech to on-device from the cloud. This will be powered by the neural core of Apple's processor. Apart from privacy protection, this will also enable you to use Siri offline. So for tasks like switching on the airplane mode, setting a timer, or opening an app, you won't need any internet connection.
Notably, Google revealed a privacy sandbox last month to process on-device requests based on machine learning.
Other stuff
Apple is enabling developers to use secure paste, which will let you copy stuff to an app without letting it see it…until you paste it. If the app is using that function, you won't get Apple's "Pasted from xyz" notification.
The firm will now let you add legacy contacts to your list so they can access your account in case you pass away.
Apple has allowed you to switch off sharing specific locations with iOS in apps, now it's allowing developers to ask for the current location only once for verification.
You can read about all the stuff Apple announced at WWDC here.
Get the TNW newsletter
Get the most important tech news in your inbox each week.
Follow @thenextweb
Also tagged with