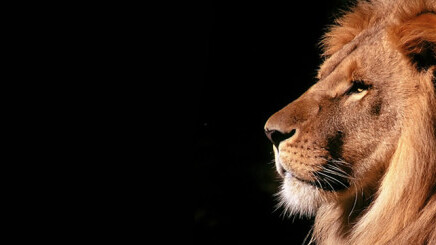 Story by
Matthew Panzarino was Managing Editor at TNW. He's no longer with the company, but you can follow him on Twitter. Matthew Panzarino was Managing Editor at TNW. He's no longer with the company, but you can follow him on Twitter.
Apple has today released OS X 10.7.3, an update to its operating system for Mac computers, reports Macrumors. The update adds support for several new languages and fixes various bugs. The update includes Safari 5.1.3, an updated version of the web browser included in OS X.
The OS X Lion v10.7.3 Update includes Safari 5.1.3 and fixes that:

Add Catalan, Croatian, Greek, Hebrew, Romanian, Slovak, Thai, and Ukrainian language support
Address issues when using smart cards to log into OS X
Address compatibility issues with Microsoft Windows file sharing
Address an issue printing Microsoft Word documents that use markup
Address a graphics performance issue after sleep on some earlier iMacs that use ATI graphics
Resolve a Wi-Fi connection issue when waking from sleep
Address an issue that may prevent Safari from opening before joining a wireless network
Fix a potential issue authenticating to an SMB DFS share
Include RAW image compatibility for additional digital cameras

Directory Services

Improve binding to read-only Active Directory Domain Controllers
Improve binding and login speed for Active Directory users in a domain whose name ends in ".local"
Improve reliability of Dynamic DNS (DDNS) updates by Active Directory clients
Allow login with an Active Directory username that contains a space
Improve compatibility with Active Directory schemas that have been extended with the "apple-user-homeDirectory" and "apple-user-homeurl" attributes
Fix home directory Dock item for Active Directory users with mobile accounts
Allow NIS users with MD5-hashed passwords to log in
You can grab the update by running Software Update on your Mac or downloading the release directly here. If you're interested in more information about the update, you can read the full release notes here.
In addition to updating the standard version of its OS X Lion operating system to 10.7.3, Apple has also updated its OS X Lion Server edition and Server Admin Tools to 10.7.3. It has also released an update to Apple Remote Desktop Client to 3.5.2.
The updates to the products vary in depth, with Lion Server edition getting the most love, including the fixes pushed for regular Lion.
The OS X Lion Update 10.7.3 (Server) includes general operating system fixes that enhance the stability, compatibility, migration and security of your server and improvements of the various services and applications. You can view the full list here.
The Server Admin Tools 10.7.3 suite has gotten updates for Podcast Composer, Server Admin, Server Monitor, System Image Utility, Workgroup Manager and Xgrid Admin You can see the list of improvements here.
Apple's Remote Desktop Client has been updated to 3.5.2 and features a couple of bug fixes, you can see those detailed here.
For Snow Leopard users, there is a security update available as well, containing the fixes that shipped with OS X 10.7.3. You can download the regular version here and the server edition here. The details of that patch can be viewed here.
Get the TNW newsletter
Get the most important tech news in your inbox each week.
Also tagged with