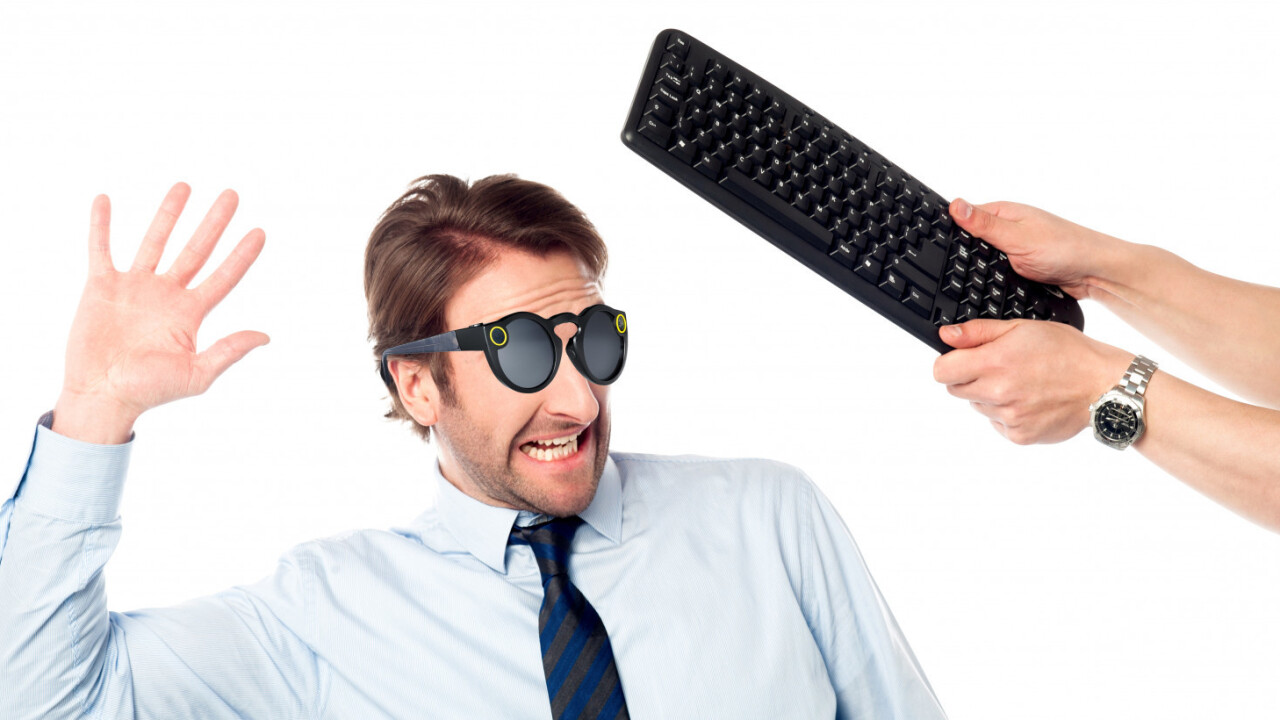 Story by
Former Managing Editor, TNW
Bryan is a freelance journalist. Bryan is a freelance journalist.
Apple's newest acquisition leaves little doubt that long-rumored augmented reality glasses are on the horizon. Details are hazy, but here's what we know.
Apple, yesterday, confirmed it had acquired Akonia Holographics. Akonia is a Colorado-based company perhaps best known for its portfolio of patents. One of these patents, for holographic storage technology, is licensed to Nintendo and a handful of others. Interesting.
On the surface, it wouldn't appear that Apple has a lot of interest in holographic storage, at least not as a primary focus for the deal. It's Akonia's 200 other patents that Apple appears most interested in, including those used in the company's 'HoloMirror' optics. According to Akonia's website, the smart glass display "enables the thinnest, lightest head worn displays in the world." Apple, long-rumored to be exploring its own AR wearable, would, presumably, be interested.
Currently, the AR space features a lot of segmentation and no clear-cut frontrunner.
Google Glass has to be viewed as a failure, and we haven't seen a version a consumer-focused replacement (or heard about one in the works). Snap Inc.'s 'Spectacles' faired a bit better, but still feel a bit one dimensional. Apple, if it were to produce something Glass-like, would easily bolt ahead of the pack in this space.
Further details, including the sale price, are not available at this time. We've reached out to Apple to find out more.
Also tagged with