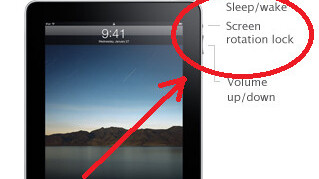 Story by
Alex Wilhelm is a San Francisco-based writer. You can find Alex on Twitter, and on Facebook. You can reach Alex via email at [email protected] Alex Wilhelm is a San Francisco-based writer. You can find Alex on Twitter, and on Facebook. You can reach Alex via email at [email protected]
After spending the last two years trying to use my iPhone in bed and having the screen flip left, right, and even upside down (when I really just wanted it to stay vertical), I had given up on using any Apple mobile device laying down.
Not anymore. Apple has just updated the technical specs on the iPad, and look what they have given us at long last (enter Hallelujah chorus):
Get the TNW newsletter
Get the most important tech news in your inbox each week.
Also tagged with