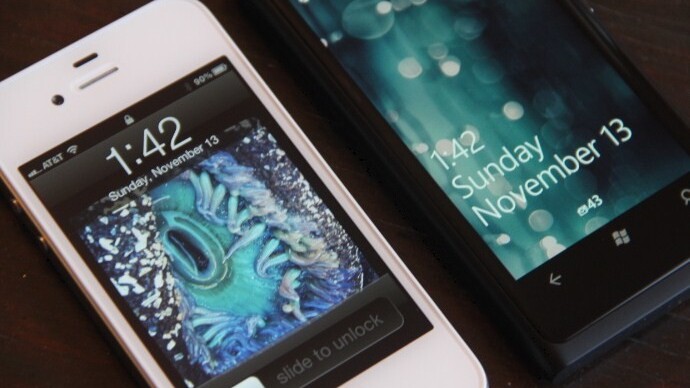 Story by
Alex Wilhelm is a San Francisco-based writer. You can find Alex on Twitter, and on Facebook. You can reach Alex via email at [email protected] Alex Wilhelm is a San Francisco-based writer. You can find Alex on Twitter, and on Facebook. You can reach Alex via email at [email protected]
It's common knowledge by now that Apple's smartphone business is all but unique in the mobile world in terms of its ability to generate profits. However, when a competitor is added to it, and the pair are compared to the larger smartphone market, the difference between those at the top of the market category, and those not, is stark.
Apple controls, when combined with Samsung, 55% of the smartphone market, and commands over 90% of its profits. Those figures are for the first quarter of 2012, as compiled ABI Research.
Smartphone shipments were a total of 144.6 million units, a 41% year over year gain. That level of growth, however, is not trickling down. Only two of the top original equipment manufacturers (OEMs) grew 'sequentially' in the first three months of 2012. Samsung was one of those two.
Given the dominance of Samsung as an Android OEM, the market almost feels like a two platform and two company duopoly, with Apple and its rival battling it out for the lion's share of the profits. This is of course the picture as smaller Android OEMs fight for brand recognition, and Nokia finds its unit shipments sliding and slipping down as the company transforms.
Apple shipped 35 million iPhones in the first quarter of the year, while Samsung shipped 43 million devices of its own. Google, of course, has plans to use its Motorola businesses to break into a clear third place, but that could take time, if the company can pull it off at all. For now, Apple and Samsung rule the roost.