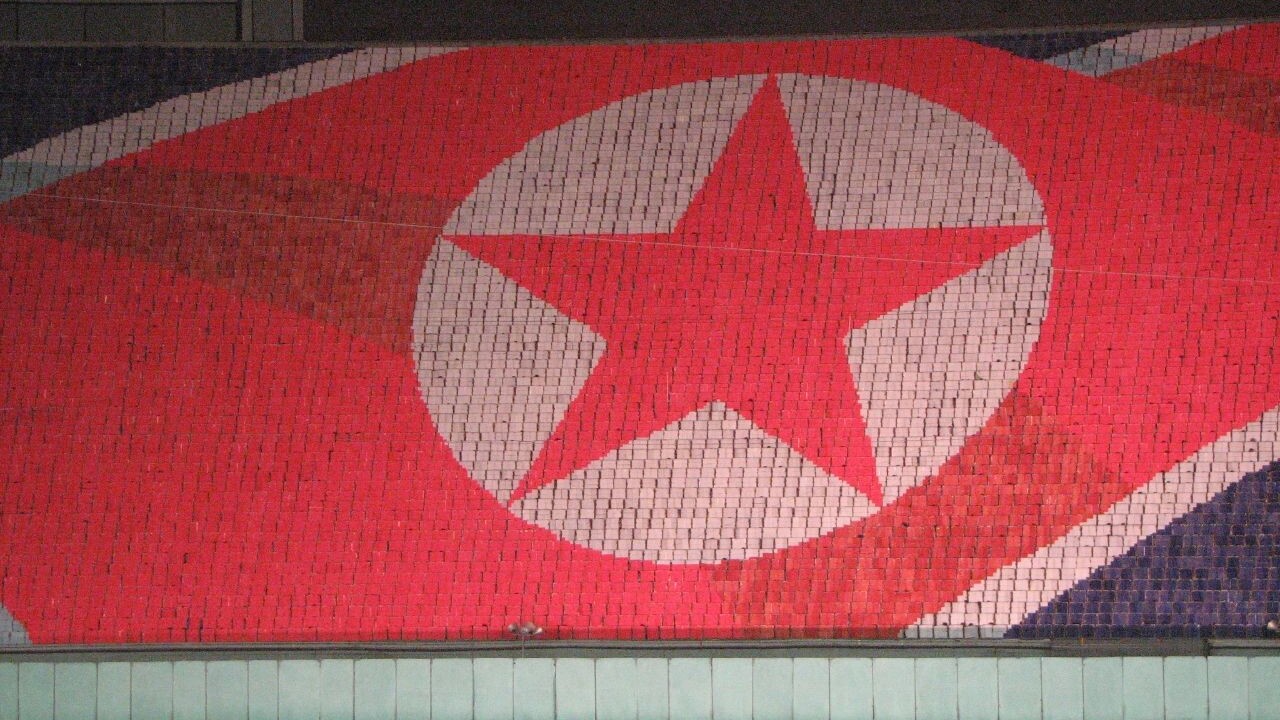 Story by
Jon Russell was Asia Editor for The Next Web from 2011 to 2014. Originally from the UK, he lives in Bangkok, Thailand. You can find him on T Jon Russell was Asia Editor for The Next Web from 2011 to 2014. Originally from the UK, he lives in Bangkok, Thailand. You can find him on Twitter, Angel List, LinkedIn.
The Anonymous hacking group is back targeting North Korean websites as part of a plan to raise international awareness of conditions in the country and achieve the lofty goal of forcing leader Kim Jong-un to resign; but it appears members of the group also knocked out key websites in South Korea.
The group hacked into Twitter accounts and Flickr accounts belonging to the country's central news agency in April, but its latest program made a strange start after South Korea's President website was put offline and defaced — likely to mark the 63-year anniversary since the start of the Korean war.
Anonymous representatives posted a Pastebin note with a list of target websites from the country that it is aiming to take offline, but its first takedown was the website belonging to the Blue Office — as Korea's Presidential administration is known — and another government site. Both crashed offline this morning at 9:30 am local time, as Yonhap News reports, and both remain offline.
Past South Korean website outages have been blamed on North Korea — such as the one that took out networks at numerous banks in March — but this attack appeared to be the work of Anonymous, according to details from the Yonhap News report:
For 10 minutes from 10 a.m., it was posted along with the message, "We Are Anonymous. We Are Legion. We Do Not Forgive. We Do Not Forget. Expect Us," along with a photo of President Park Geun-hye.
South Korean officials appeared to regain control of the site quickly, and, though the Presidential site is still down, it no longer contains the hacked message and instead displays a maintenance notice.
The account that appears to represent Anonymous in North Korea denied that it was responsible, but the looseness of the organization makes it difficult to know if others acting in the group's name were behind the attack.
청와대, 국무조정실, 국무총리비서실 – http://t.co/FQFpPBaHQ4 http://t.co/XAdm9oWcBe #DOWN #HACKED And We did'nt hack – #Anonymous

— Anonymous (@Anonsj) June 25, 2013
Attacks have continued on numerous other North Korean websites, notably Uriminzokkiri.com, the country main news/propaganda site, which saw its Twitter, Flickr and main website hacked in April. In addition, the Korean Central News Agency, newspaper Rodong Sinmun and Web portal Naenara have all recovered from outages.
Anonymous is claiming victory with its campaign but it's hard to measure the impact that outages on a handful of websites from a country where Internet access is closed to the majority will actually have. It's not at all likely to unseat Kim, and the fact that the group was unable to deface any websites with its colorful images and messages or access social media sites will likely mean this 'operation' is likely to receive less media coverage than its previous efforts in April.
Headline image via pricey / Flickr
Get the TNW newsletter
Get the most important tech news in your inbox each week.