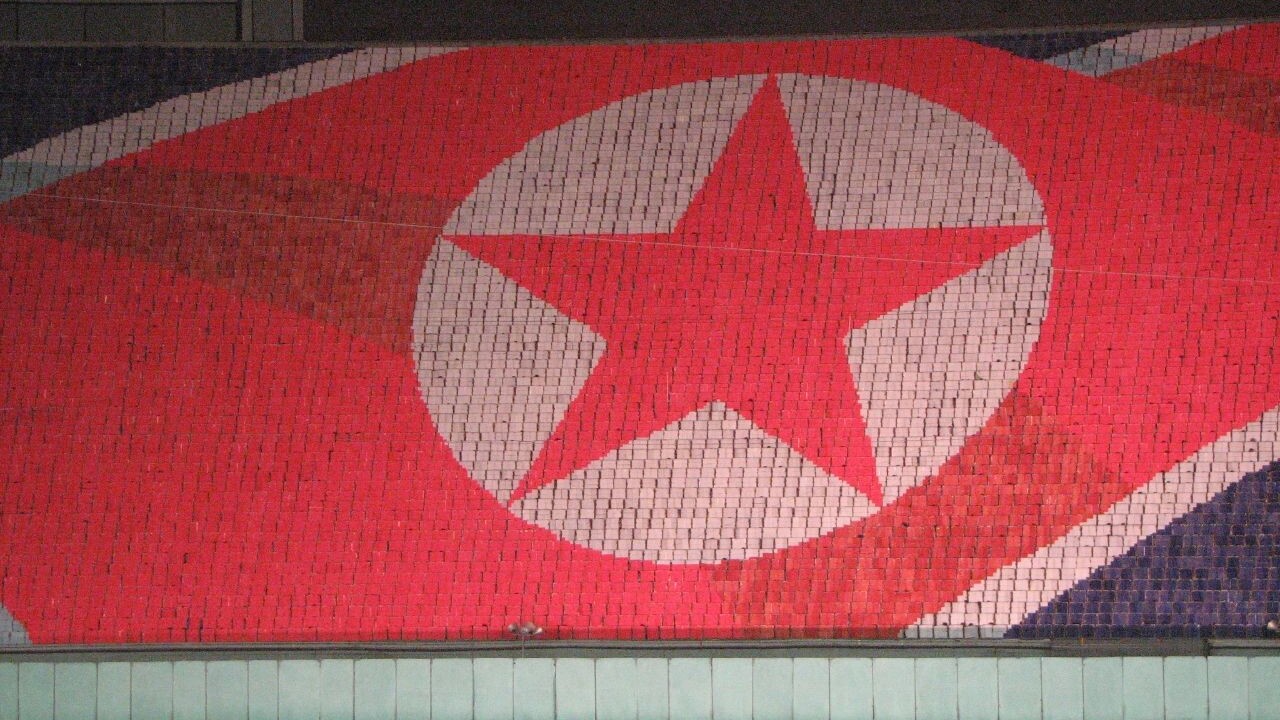 Story by
Jon Russell was Asia Editor for The Next Web from 2011 to 2014. Originally from the UK, he lives in Bangkok, Thailand. You can find him on T Jon Russell was Asia Editor for The Next Web from 2011 to 2014. Originally from the UK, he lives in Bangkok, Thailand. You can find him on Twitter, Angel List, LinkedIn.
North Korea's official Twitter and Flickr accounts have been hacked and two of its main websites defaced, in hacker group Anonymous's latest efforts to disrupt the communist county's online presence.
Last week, hackers that purported to be part of the 'hacktivist' collective claimed to have swiped 15,000 passwords from North Korea's Uriminzokkiri.com news and information site in response to the North Korean regime and its nuclear weapons program. While that feat remains unclear since the hackers posted details of just six of the accounts that they claimed to have gotten, there is no doubt about the latest efforts.
Here's a screenshot of the hacked tweets from @uriminzok, which has around 15,000 followers. The first of which was sent at 22:45 PDT on Wednesday.
Similarly, a distinctly Anonymous image has been uploaded to the country's Flickr account, while books and music store Ryomyong.com and Aindf.com (the website for a North Korea-linked political regime in South Korea) have both been defaced to show images lampooning North Korean leader Kim Jong-un.
The hackers claim Uriminzokkiri.com has been hacked too and, while the site has gone offline, that could be down to a DDoS attack rather than a hack.
A Pastebin note from hackers claims that the group has members inside of North Korea who are helping with the efforts against authorities in the country:
We have a few guys on the ground who managed to bring the real internet into the country using a chain of long distance WiFi repeaters with proprietary frequencies, so they're not jammed (yet). We also have access to some N.K. phone landlines which are connected to Kwangmyong through dial-ups. Last missing peace of puzzle was to interconnect the two networks, which those guys finally managed to do.
The hackers say that they are finding their efforts thwarted by North Korean officials (the country is reported to have a 3,000-strong 'cyber army') and slow and unstable connections. They are promising to 'inject' porn and kitten images into the network as further proof of their level of access.
It is still unclear whether Anonymous does have the kind of access that it claims, since many of North Korea's websites are run out of China, which suggests that hacking into them does not require on-the-ground support.
The attacks today, if indeed part of the Anonymous' groups efforts (and that is not entirely clear), are part of its #OpFreeKorea campaign. The group of hackers is promising to wreak more havoc later this month, with April 19 slated as the date for its next big effort.
Being realistic, Anonymous' lofty goals — to end North Korea's nuclear program and Kim Jong-un's regime — are unlikely to be met, so it remains to be seen exactly what its efforts will achieve. Certainly, you would hope that its efforts don't have a negative impact on the serious issues that are ongoing, which include North Korea's hostilities with the US and neighbor South Korea.
Headline image via pricey/ Flickr