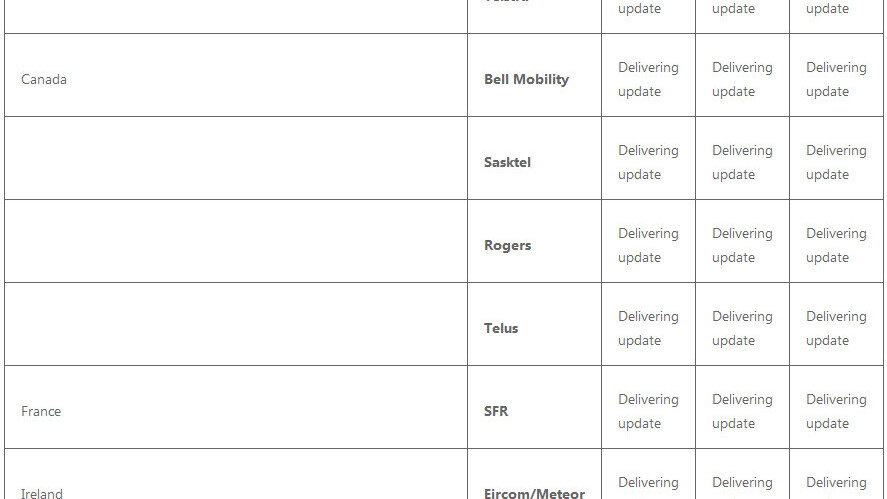 Story by
Matt is the former News Editor for The Next Web. You can follow him on Twitter, subscribe to his updates on Facebook and catch up with him Matt is the former News Editor for The Next Web. You can follow him on Twitter, subscribe to his updates on Facebook and catch up with him on Google+.
According to a new report from technology research specialists Gartner, at the end of Q3 2010, the Android operating system now deployed on 25.5% of all smartphones worldwide, a staggering rise from the 3.5% share it held in the same quarter a year previous.
Worldwide mobile phone sales in the third quarter amounting to 417 million units, a rise of 35% from the third quarter in 2009, with smartphone sales experiencing growth of 96%, meaning that one in every five mobile phones sold during the three months was a smartphone.
Android has now become the second most popular mobile operating system worldwide, helped by mobile operators including Verizon where Android-powered smartphones were thought to have made up between 75% and 80% of its total smartphone sales in Q3. The availability of cur-price budget Android models has also helped introduce smartphones to new demographics and market segments has also helped drive demand.
Whilst Android growth was huge, Apple also posted record smartphone sales, helping to surpass RIM's market share in North America. Apple iPhone sales were up to 13.5 million in the third quarter, a rise from 7 million a year ago but its market share fell by 0.4% over the period, slipping from 17.1% to 16.7%.
Symbian, now developed exclusively by Nokia, still holds its position as the most popular worldwide smartphone OS, holding 36.6% of the international market, thanks to an increase of 11 million unit sales in Q3, up to 29 million units from 18 million a year before. Symbian's 36.6% third-quarter worldwide market share is a stark contrast from a year previous where it held 44.6% of the smartphone segment.
"Smartphone OS providers have entered a period of accelerated platform evolution, stimulated by more regular product releases, new platform entrants and new device types," said Roberta Cozza, principal research analyst at Gartner. "Any platform that fails to innovate quickly — either through a vibrant multi-player ecosystem or clear vision of a single controlling entity — will lose developers, manufacturers, potential partners and ultimately users."
Moving forward, Gartner expects overall "device" sales to grow by as much as 30% year on year, helped largely by white-box manufacturers.
With tablet devices coming to market, rivalling the iPad, as 2010 draws to a close, media tablets could reach up to 54.8 million units in 2011. Apple's iOS operating system is heralded as one of the most important factors in the continued success of mobile devices as it presents a single platform for developers which spans across a number of different media devices.