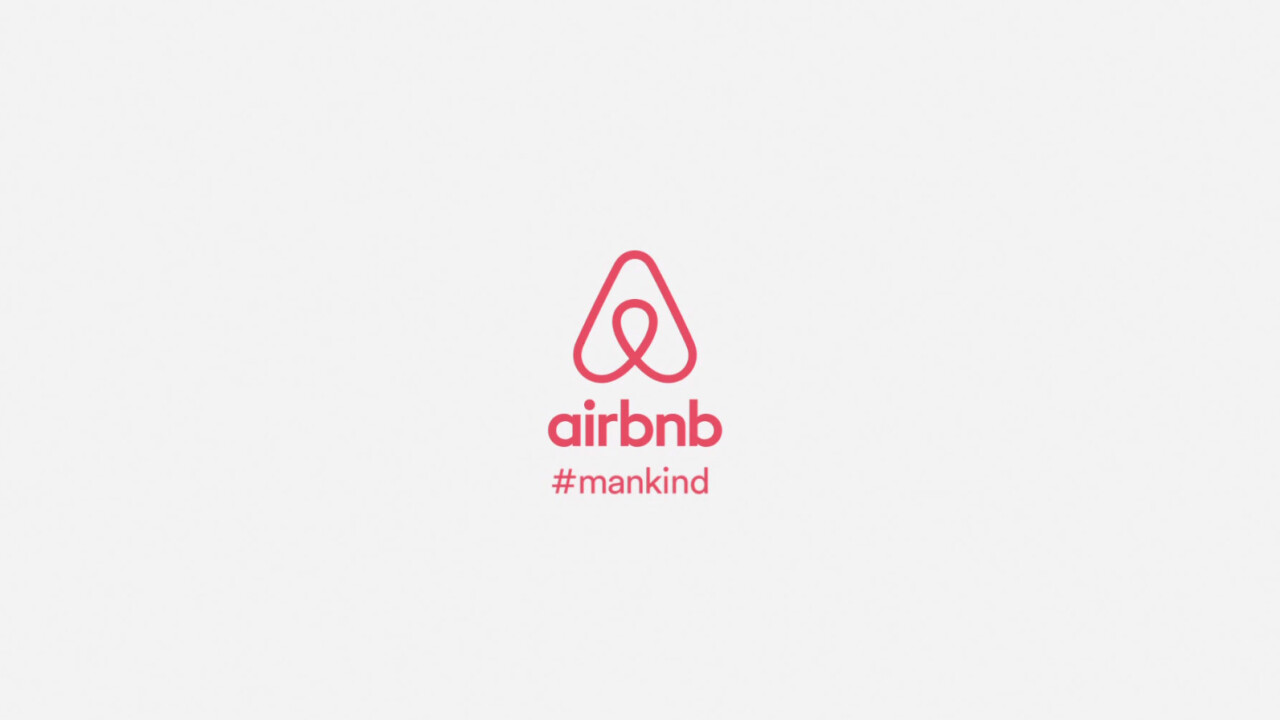 Story by
Reporter
Lauren is a reporter for The Next Web, based in San Francisco. She covers the key players that make the tech ecosystem what it is right now. Lauren is a reporter for The Next Web, based in San Francisco. She covers the key players that make the tech ecosystem what it is right now. She also has a folder full of dog GIFs and uses them liberally on Twitter at @lhockenson.
Airbnb has just set its host network up with a suite of new tools to make doing business on the site faster, easier and applicable to more groups. Announced at the company's annual host-focus Airbnb Open event in Paris, the suite includes partnerships, resources, and better booking capabilities.
First, the company announced that it expanded its Business Travel program to incorporate "Business Travel Ready" listings. Hosts with entire homes or apartments for rent who choose to be listed in this category will receive a special badge for their listing, and guaranteed listings within a week of the days, as long as they adhere to strict guidelines. The necessities for a 'Business Travel Ready' listing include Wi-Fi, an iron, a designated workspace and a 24-hour booking response frequency of 90 percent.
Another important feature is Host Assist, which works with smart lock companies like August, Danalock and Igloohome to coordinate entry into apartments and homes. According to a press release from August, it appears that smart lock owners will be able to link their Airbnb account to their lock account. For smart lock owners, it could be a boon — they can send virtual keys that could expire within a period of time, ensuring less likelihood that a key is taken or tampered.
Additionally, the company has made changes to the platform itself to help hosts create better listings. 'Smart Pricing' allows hosts to look at analytics and trends to better track the best price and booking periods for certain listings. There's also a new 'Host Home' dashboard that surfaces this information, as well as platform notifications, much easier.
New community resources allow hosts to offer better peer-to-peer guidance. A 'Community Center' forum, as well as new Host toolkits and a mentor system, will allow new or first-time hosts to get their bearings on the site.
Airbnb is one of many on-demand economy companies looking to provide more resources for its workers. For example, Lyft recently opened up a set of new partnerships that offer gas and other rewards to drivers. It appears Airbnb opportunity to make its host base more ambitious and informed, which in turn leads to better listings and better experiences.
According to an Airbnb spokesperson, all of these tools are available in limited roll-out.
➤ Airbnb Unveils Expansive Suite of Personalized Tools to Empower Hosts [BusinessWire]
Get the TNW newsletter
Get the most important tech news in your inbox each week.
Also tagged with