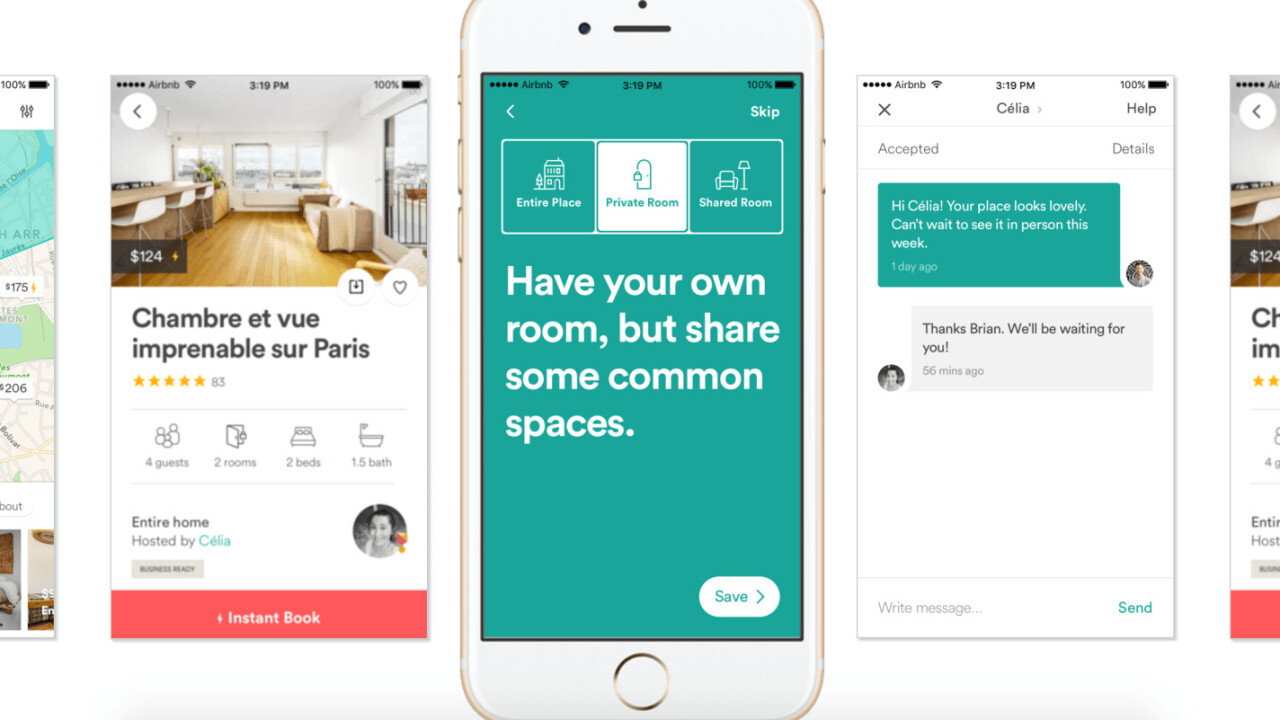 Story by
US Editor
Natt Garun is the former US Editor at The Next Web, managing the North American team on content, events, features and reviews coverage. She Natt Garun is the former US Editor at The Next Web, managing the North American team on content, events, features and reviews coverage. She previously wrote for Digital Trends, Business Insider, and Gizmodo. Facebook | Twitter | Google+
Airbnb today announced the launch of 'Matching,' a new feature that helps pair travelers to the right host to plan their trip from start to end – activities included.
At its press conference in San Francisco, Airbnb CEO Brian Chesky emphasized that seasoned travelers crave an authentic experience, and often do not like dealing with touristy crowds. Instead, he wants Airbnb customers to feel like they "live" at their destinations.
Users can input their destinations and answer a short questionnaire about their travel preferences, such as stuff they like to see and do or the vibe they seek in a neighborhood. They can also save their profile as solo travelers, couples, or families with kids and/or pets.
Airbnb will also offer user-generated guidebooks to give them tips on navigating the local areas with top three recommendations for a specific location.
It's essentially an Airbnb app redesign that focuses on finding travelers the right accommodations for them based on what they want out of their trips. At launch, Airbnb will offer guidebooks in 691 neighborhoods in 23 cities globally.
The announcement comes after a series of beta tests Airbnb's had with its service, including a San Francisco-specific "Journeys" tool that lets customers book entire trips including housing and activities, and an in-app concierge feature similar to most chatbots today.
Also tagged with