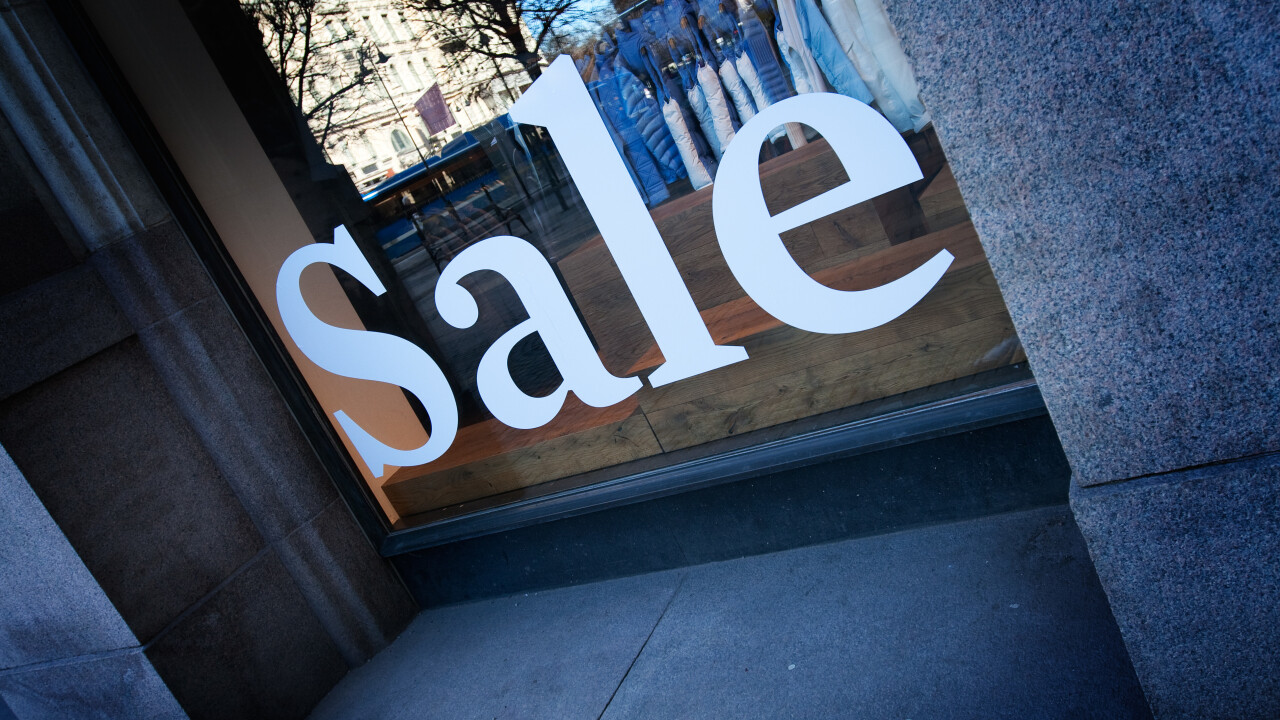 Story by
Emil was a reporter for The Next Web between 2012 and 2014. Over the years, he has covered the tech industry for multiple publications, incl Emil was a reporter for The Next Web between 2012 and 2014. Over the years, he has covered the tech industry for multiple publications, including Ars Technica, Neowin, TechSpot, ZDNet, and CNET. Stay in touch via Facebook, Twitter, and Google+.
Following record online sales results for Thanksgiving and Black Friday, Cyber Monday record numbers are in: $2.29 billion in online sales, up 16 percent year-over-year. Furthermore, a record 18.3 percent of sales came from mobile devices, an increase of 80 percent year-over-year.
The new figures come from Adobe's Digital Index 2013 online shopping data, which further broke down the figures to say that 12.7 percent of online sales occurred on tablets and 5.6 percent came from smartphones. The iPad took the lion's share with 10.1 percent of online sales, while Android based tablets generated just $23 million, or 1 percent of total sales.
Other findings in the report include:
Social Referral Traffic: Social media sites drove $148 million in online sales between Thanksgiving and Cyber Monday, a two percent share and flat compared to last year. Twitter's share grew most (up 24 percent) to 9 percent of total online sales. Pinterest also saw strong growth increasing its share of referral traffic by 17 percent YoY. Facebook drove 64 percent of all social media driven sales, an increase of 12 percent.
Tablets and Game Consoles: iPad continued to generate the most social media buzz of any tablet followed by the Samsung Galaxy tablet. PlayStation 4 was the leader in social media traffic on game consoles over the last five days.
Hour-by-Hour Sales: Although retail promotions dramatically impacted Black Friday, pushing online sales up 39 percent YoY, Cyber Monday shopping patterns were consistent with previous years. Cyber Monday sales peaked between 8 and 9 pm Eastern Time with sales bringing in $150 million in one hour.
Cyber Monday was the fifth day in a row of record breaking online sales, according to Adobe. While "Brick and Click" retailers dominated Thanksgiving weekend sales, the firm found Internet retailers generated the most sales on Cyber Monday with a 42 percent share.
"Retailers earned 10 percent of their annual sales in just the last five days, an increase of 26 percent YoY," Adobe Digital Index principal analyst Tamara Gaffney said in a statement. "Sales from mobile devices saw the biggest gains with an 80% increase over last year."
Adobe's online shopping data for Thanksgiving Day, Black Friday, and Cyber Monday is based on the analysis of more than 2,000 US retailers' websites. The company estimates more than 70 percent of online sales with the top 500 retailers in the US are generated by companies using Adobe Analytics.
Top Image Credit: Hans Thoursie