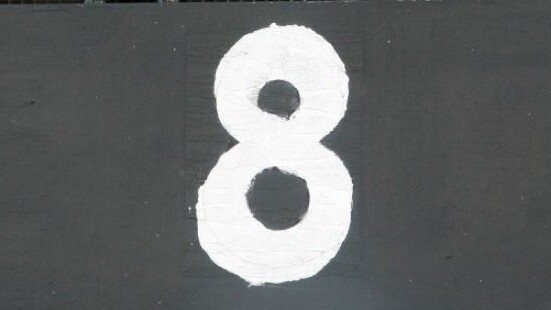 Story by
Scott Gerber is the founder of Young Entrepreneur Council (YEC), an invite-only organization comprised of the world's most successful young Scott Gerber is the founder of Young Entrepreneur Council (YEC), an invite-only organization comprised of the world's most successful young entrepreneurs. YEC members represent nearly every industry, generate billions of dollars in revenue each year and have created tens of thousands of jobs. Learn more at yec.co.
It doesn't matter what industry you're looking to rise within (or disrupt) – every startup needs a marketing strategy. Unfortunately, to reach today's fickle customers and compete against companies who have entire departments dedicated to marketing efforts, it's going to take more than a combination of status updates, press releases and Google AdWords to make a profitable impact.
Thankfully, the industry tradeshow has become the avenue of choice to reach potential customers and vendors. From Comic-Con to MAGIC to SXSW, businesses can have their products placed in the show's swag bags and magazines, which end up in the hands of every registered attendee.
I asked a panel of successful young entrepreneurs the following question:
What's an offbeat strategy for getting your new product into swag bags, mags, etc.?
Here are 8 different ways to get your product distributed as part of a tradeshow's souvenir showcase or into the pages of a magazine, while still sitting comfortably within your startup's marketing budget.
1. Be Exclusive
You don't want your product in every swag bag — you just want it in places that will put it directly into the hands of people likely to talk about it to prospective buyers. So sit down and make a list of the absolute top spots for you to get your product into. Forget the rest and concentrate all your energy on just a handful of opportunities.
– Thursday Bram, Hyper Modern Consulting
2. Pitch Early
Swag bags, magazines, and substantial PR opportunities for new products often have very long lead times. Event coordinators for conferences or editors for print mags often work months in advance of when the event or issue is live, so be sure to get in touch with these decision-makers early and stay in touch often. Take the stress out of the equation by starting the process as soon as possible.
3. Face Time
Putting a face to a name really helps in building relationships with partners. If it's feasible, drop by their location for a good old-fashioned handshake and chat. It will go a long way in convincing them to give your product a go, and add credibility to your pitch.
– Michael Tolkin, Merchant Exchange
4. Use Authority
Position yourself as an expert within your industry. Instead of pitching your company to these outlets, pitch yourself as someone who has great expertise and can share advice with the readers of the publication. This will lead to a much higher chance of getting published and will still get your company publicity.
5. Pay for It
Pay for it, somehow. If you don't have the capital, one thing that works well is doing trade work. Offer your service to the organization in exchange for getting one of your products into said medium. People love to trade – just make sure your gimmick is creative.
– Jordan Guernsey, Molding Box
6. Sweet Swap
What do you have that the people giving out the swag bags and mags want? Bartering has been our favorite way to include information about our services to these customers. You can trade your own services or other valuable products in exchange for swag space.
7. Network In
Personal connections are the answer to getting your foot in the door. That's why, no matter who you are, you need a strong network. Getting your name or your product in front of the right people is all about who you know and how well you work your connections. Networking is a two-way street.
– Nick Reese, Microbrand Media
8. Customized Swag
If you have the ability to customize your product, you can differentiate yourself from the other products. We had the opportunity to provide product to a charity run by a Greg Jennings, a wide receiver for the Green Bay Packers. Instead of giving each VIP the same package, we sent watches that matched attendees' college colors! For Aaron Rodgers, the team's quarterback, we even included a limited-edition watch with the Cal mascot.
– Aaron Schwartz, Modify Watches
Image credit: Jon Jordan
Get the TNW newsletter
Get the most important tech news in your inbox each week.