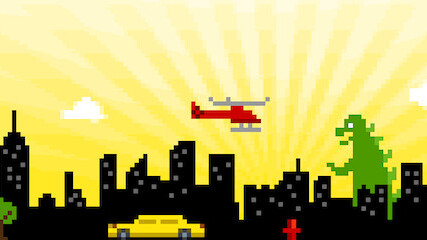 Story by
Harrison Weber is TNW's Features Editor in NYC. Part writer, part designer. Stay in touch: Twitter @harrisonweber, Google+ and Email. Harrison Weber is TNW's Features Editor in NYC. Part writer, part designer. Stay in touch: Twitter @harrisonweber, Google+ and Email.
The NYC BigApps competition is in its third year running, and this time the stakes are higher than ever with nearly 100 teams fighting for a piece of the hefty $50,000 cash prize. All the apps have been submitted and anyone can vote for the winner on the BigApps website.
There are only 16 days left to vote for your favorite apps from NY developers, so with that in mind, we've decided to showcase some of the most promising submissions we could find. It's up to you to decide who gets that heaping pile of cash, so take a peek below, check out all the apps on the site and then pick a favorite!
Pulse
"Wherever you are within New York City, someone has been there and done that before you… This app is a way to see New York City through the eyes of local city experts and friends; and, share the things you love to do in NYC. Through this app you can check the pulse of the places around you and choose to be a part of the pulse.
Recommend places where you and your friends party, shop, read, volunteer and do cool stuff by capturing pictures, comments and locations. Be the pulse of NYC because without you and your friends NYC would be just another city. There are so many other things you can do with this app, but not enough space to share, so check it out for yourself."
Freshly
"Freshly is a mobile app that gives you a new way to look at everything you eat — freshness first.
It can tell you when your favorite sushi restaurant has fish delivered, when your local coffee shop roasts beans, or where to find a farmers market to buy fresh produce. It combines posts from local businesses, data sets from NYC Open Data, and the google maps API to let users accurately know what's freshest.
You can sort through posts from local NYC businesses based on what's fresh now, most loved by the community, or who you're following. You can also filter by categories, and find out where you're favorite food trucks are going to be today!"
➤  Find out when it's live & Vote for Freshly
NYC Datascape
"NYC Datascape is a 3D visualization tool that indexes NYCOpenData, US Census data, and Streeteasy data to display an interactive map and help people decide where to live."
I can see this Web app being particularly useful for newcomers to the city that aren't sure which neighborhoods to look into.
➤  Try it out & Vote for NYC Datascape
Help Me I'm Sick
"Help Me I'm Sick – NYC is an iPhone/iPod Touch app based on the NYC Health and Hospitals Corporation Facilities database and updates live from it via nycopendata.socrata.com.
The app shows HHC hospitals, diagnostic centers, and child health centers in the 5 boroughs. Press a button to make a call to the facility or to see a map of the facility location."
The app shines as a quick way for users to act in a heath emergency, showing only the absolutely necessary results when time matters most.
➤  Download & Vote for Help Me I'm Sick
Lend a hand! – Easy volunteering
http://vimeo.com/35654930
"Lend a hand! makes it easy for you to review open volunteer opportunities in the New York City area and pick the one most suitable for you.
Opportunities are divided into several categories and the application lets you hide the ones you're not particularly interested in. If you tend to keep it local, you can limit your search to include places within a 20-mile radius of your location."
➤  Download (Android) & Vote for Lend A Hand!
#BKME
"BKME is an app that aims to protect the bike lanes for cyclists in NYC, by offering each cyclists a platform to document each violation.
The resulting data is juxtaposed with NYC Open Data — specifically the parking ticket dataset in order to draw relationships between crowd sourced real-time data and enforced regulation. By providing data clustering of problematic areas we aim to help both cyclists and the city with enforcing regulation."
➤  Check it out & Vote for #BKME
Voterfriendly
It's certainly not the sleekest of the bunch, but Voterfriendly is a surprisingly very useful way to compare your opinions with your own representatives. "It's an educational Facebook app that shows you who is in Congress, how they have voted, and allows you to weigh in with a Yay or Nay vote on the same items that have appeared before elected reps.
It shows you how often you agree with your representatives, and which members of Congress you agree with the most. Voterfriendly is a Facebook Canvas app, which requires Timeline and OpenGraph."
➤  Try it out & Vote for Voterfriendly
If we missed your app, definitely leave a note about it in the comments below! There are tons of other projects to choose from, so if you're interested, take a peek at all of them here.
Get the TNW newsletter
Get the most important tech news in your inbox each week.