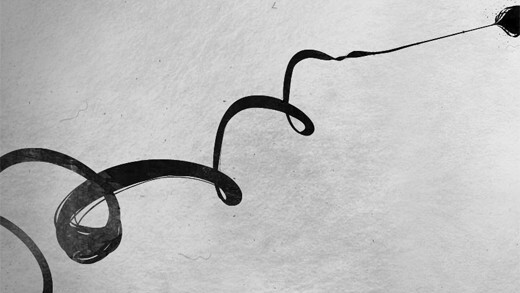 Story by
Harrison Weber is TNW's Features Editor in NYC. Part writer, part designer. Stay in touch: Twitter @harrisonweber, Google+ and Email. Harrison Weber is TNW's Features Editor in NYC. Part writer, part designer. Stay in touch: Twitter @harrisonweber, Google+ and Email.
My god there are so many reasons to hate Flash. The way it gobbles up memory and takes forever to load. The inherent accessibility problems. The way it is not, nor will it ever be, a good solution for mobile development. The list goes on and on, and yet it persists as an often clunky and overused medium.
But out of all the bad, there are still a few Flash gems out there. Some designs are so well articulated and implemented that it doesn't matter what medium is used — they're still great. But since recent trends show that many of Flash's capabilities are fully replicable by HTML5, CSS3 and Javascript, shouldn't these awesome sites have a chance of rebirth?
Here's a list of 7 wonderful sites that deserve to be remade and updated without Flash:
Jim Carrey
Jim Carrey's site collages his most notable performances in a way that makes you feel like you're on acid. This wild site continues to be a beautiful example of experimental design, despite the fact that it relies solely on Flash.
Labuat
This beautiful audiovisual experience takes forever to load, but is worth it in the end. It was one Time Magazine's 50 best websites of 2010. This year, a project for Ellie Goulding's Lights showcases similar capabilities with WebGL.
➤  Labuat
Fiero Animals
The simulated depth of field in the snowy photograph was enough to make me love this site, but the loading time and over-done transitions take everything down a few notches. A remake wouldn't be very difficult, while allowing room for improvement.
Lilia Planet
If Lilia Planet wasn't created using Flash, the galleries would load faster, Google Translate could convert the text to english and It would be easier to link to a specific page.
➤  Lilia Planet (via Blue Blots)
Werkstette

While well designed, with immersive photographs and a clear structure, this site is a great example of how Flash is not the best tool for Web design. Flash lends itself to being very, well…flashy, and Werkstette's portfolio ends up becoming overwhelming as time passes.
Museum of Me
Intel's Museum of Me would likely be the most difficult to convert away from Flash. Since the entire site is an atypical visual experience, the only main downfall of the use of Flash here is the lack of mobile and tablet support.
XIXI NO BANHO
XIXI NO BANHO, featuring the evironmental benefits of peeing in the shower, lends itself to Flash because of the heavy reliance on animation. It would be difficult to recreate the exact typography shown with Web fonts, but it could make the site exponentially easier to release versions in multiple languages.
➤  XIXI NO BANHO (via Blue Blots)
Some of the sites above, particularly the last two, show that Flash still has a few ounces of usefulness left as a Web medium. But as smartphone and tablet use increases, it's important to remember that Flash is on a steep decline. Even Adobe knows it (read: Edge).
What do you think of the idea of remaking websites with the latest technology? Should designs like these be revisited? Let us know in the comments below!