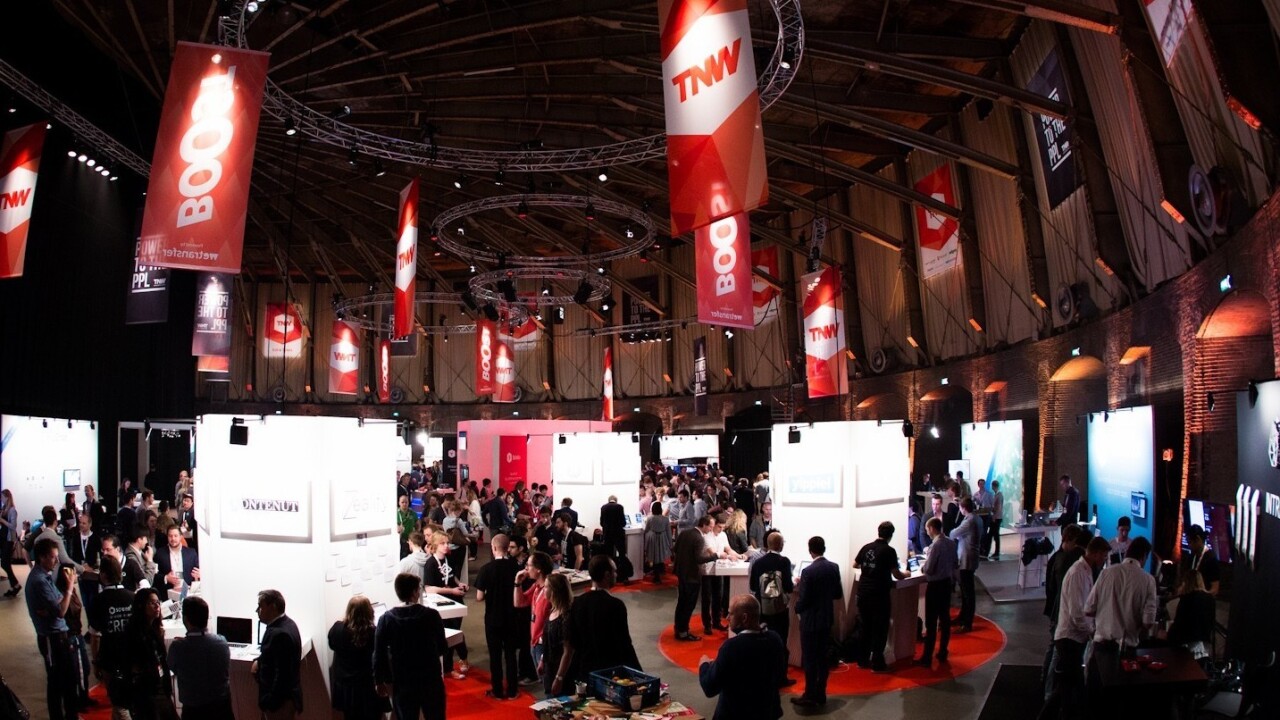 Story by
COO, Fiverr
Vered Raviv-Schwarz is COO of Fiverr and has a long track record as a technology executive, serving in high level positions at Radware, Medi Vered Raviv-Schwarz is COO of Fiverr and has a long track record as a technology executive, serving in high level positions at Radware, Mediamind and Kenshoo. Prior to joining the tech sector more than 15 years ago, she practiced as a lawyer specializing in Corporate Law, M&As and IPOs.
Vered Raviv Schwarz is the COO of Fiverr. She recently spoke at TNW Conference in New York. Our next event is our Flagship conference in Amsterdam.
---
'Community Building' – or engaging people who have a common interest in a brand or idea – is on everyone's mind these days. The Next Web recently devoted a panel discussion to this topic at its annual conference in New York City. There I joined representatives from Tumblr and startup accelerator AngelPad in a fascinating conversation about building community through trust and authenticity.
Here are six tips that can help brands stir passion and deepen connections inalmost any community:
1. Address a need
In order to build a vibrant community, address a real need and provide true value. Ask yourself: Am I providing a benefit to my customers? Am I helping them accomplish their goals, or addressing concerns they have?
At Fiverr, for example, our community initially grew through sellers of digital creative services wanting to learn from each other. At the same time, many felt professionally isolated as freelancers and missed the personal connections. Today, through the Fiverr Forum, blog, community events, meetups and other grassroots activities, we work to connect freelancers across the globe and help them consult with each other, collaborate, and make new friends.
2. Use the community for the community
Brands rely on their communities to fuel their own growth. After hosting a few community events, we began getting requests from community members in different locations to hold their own, independent events. This year, our community will host more than 50 self-organized events around the world.
Passionate users like these are also the best brand ambassadors. Our Fiverr Ambassadors — successful sellers on the platform — help us monitor our forums and help newcomers build their businesses on Fiverr. When you want to scale community building efforts, expanding your team is one way to do so. But try utilizing your community to effectively scale, especially as an alternative to scaling up your team. No one can represent you better than an empowered customer.
3. You can't replace face-to-face
As Thomas Korte of AngelPad mentioned during our panel, meeting someone in person, even for a few minutes, makes a world of difference.
For most brands, community-building is exclusively virtual. Online venues become places for people to communicate, share success stories and case studies, and create virtual friendships. But consider adding in-person community events where human touch can amplify the collaboration experience. Danielle Strle of Tumblr shared similar advice.  
In Tumblr's case, in-person meetups were originally initiated by independent community members. Tumblr followed its community's lead and began to host events as well.
4. Listen and learn
Your community is not just a group of people you market to. They are your customers, your advocates, the people who really use and know your product. So listen to their feedback.
In many cases, the community is first to point out bugs and vulnerabilities. They may be using the product in ways you never imagined, and you may unexpectedly stumble upon innovation.
For example, Fiverr recently released 'Packages' that give our freelance sellers more flexibility in pricing services. This release was inspired by sellers who told us the flexibility would help boost both quality and efficiency in our marketplace. By listening to your community you more clearly hear the customer voice that impacts your product and user experience.
5. Create the right venue
Thomas Korte of AngelPad raised a good point from the technical perspective: In order to effectively engage your community, you must create the right venue and channels for people to engage. In other words, don't just rely on external tools and existing social networks.
Think about offering a searchable forum that is tailored to the needs of your customers. That forum can easily double as a data resource as you add more members.
6. Work on the relationship
Investing in your community is similar to investing in any relationship – it's a balance between giving and taking, listening and being listened to.
With friends and spouses, you learn that in order to maintain a healthy relationship, you must enjoy quality time together, be available in times of need, celebrate with them and ,most importantly, not expect it to be all about you. It's the same with your community. Share insights with them, listen to them and celebrate their success. If you do that, they will be your greatest advocates and will stay with you when the road gets rocky.
So while a community may serve as a marketing and retention tool for some, it can and should be about much more. What are your secrets to community building? Tweet me your response: @VRavivSchwarz.
➤ Catch speakers like Vered at TNW Conference in Amsterdam, May 2016.
Get the TNW newsletter
Get the most important tech news in your inbox each week.