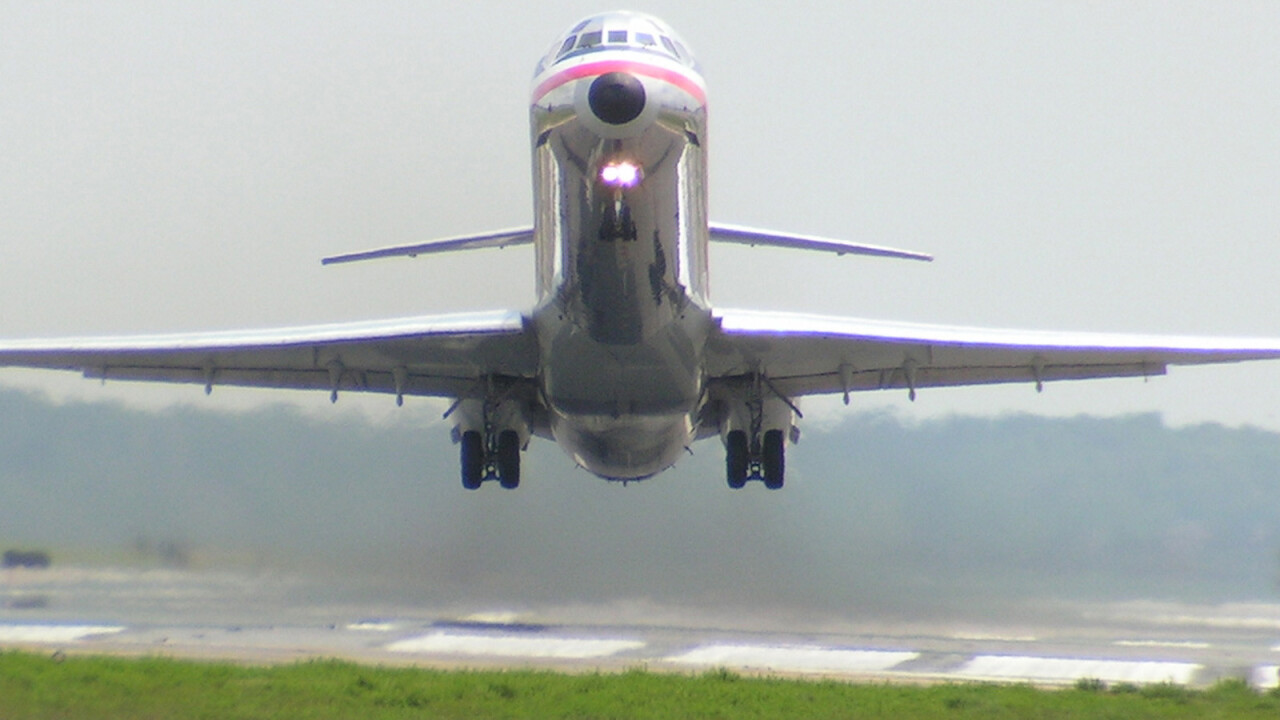 Story by
Dan Taylor is a professional Photographer and freelance writer based in Vienna, Austria. Dan is a co-founder at Heisenberg Media and speci Dan Taylor is a professional Photographer and freelance writer based in Vienna, Austria. Dan is a co-founder at Heisenberg Media and specializes in conference photography. You can find him on Facebook and Twitter
Since the early jet-setting days, the airline industry has had its fair share of ups and downs. But in recent years, thanks to technological advancements and the onset of social media, the airline industry is reaching out and interacting with consumers like never before. Let's take a look at who's nailing it, and who could use improvement.
While there's an daunting number of airlines using social media tools in today's market, let's look at 5 industry players, including 3 domestic airlines and 2 international carriers: Southwest Airlines, JetBlue, Virgin America, KLM, and Delta. Likewise, the number of social media tools available to these airlines is virtually limitless, so let's focus on Facebook, Twitter and YouTube, as well as the wildcard: Flickr.
Southwest Airlines
Southwest has had a long history of social media use with a particular emphasis on Twitter. However, during the past "events" at Southwest, the Twitter feed was remarkably quiet while Southwest undertook a major inspection of it's entire fleet. With that said, the Twitter feed did direct customers to the company blog where more details could be found.
Twitter – 4 stars
Of the airlines profiled, Southwest is the only one that puts a personal face on the account. That's not to say that other airlines aren't identifying who's responding to a tweet, but Southwest lists @christimcneill as the voice behind the 140 characters. The added touch of identifying the voice only reinforces the company's personal touch to the account. Most tweets are informative, but Ms. McNeill certainly adds a bit of humor as well as customer support, attracting the attention of approximately 1.1 million listeners.
Facebook – 1 star
Ouch. For all the positivity and interactivity of its Twitter feed, Southwest's social media team needs the help of skilled surgeons. Stat. While their Facebook page has more Likes (approx. 1.3 million) than Twitter, it's severely lacking on many fronts.  Southwest's initial landing page is the wall, which can be a great thing provided that your stream is packed with user-generated testimonials and comment love. However, with Southwest's wall, if the plethora of negative comments wasn't enough, Southwest appears to have put the page on auto pilot, as there's not a single response to any concerns. There's plenty of "Looking for a friend" spammy comments littering the page but in terms of apps, Southwest is/was headed in the right direction, but just like the wall, these apps all appear to be "there," with little to no interactivity. Cap all this off with a number of, "Why was my comment deleted?" questions and Southwest falls flat on what could be a great tool.
YouTube – 3 stars
Thankfully, Southwest is taking a bit more interest in their video channel. However, that's only to be said about the content, as there's little to no interaction with comments and subscribers. Their recent video series featuring Dude Perfect are entertaining and the viral drive is very clear. Likewise, the airline uses the YouTube platform as a mechanism to support viral drive of their television commercials. The standout component of Southwest's YouTube channel are the original SWA Stew, a "Talk Soup"-esque recap of a number of Southwest's Nuts About Southwest campaigns.
Flickr – 5 stars
Of all social media properties, Southwest Airline's Flickr group is the grand daddy of user-generated content. A public group, Southwest encourages users to submit photos of their airlines and related content. The group admin makes it very clear that images submitted to this group will be automatically fed to the company blog, sweetening the deal for shutterbugs. The group also includes some activity from what appear to be Southwest Employees, although they are never fully defined. The airline's actual account features a number of shots from notable Southwest-centric events, and is the most connected of the 4 profiles airlines.
JetBlue
Recently celebrating its 10-year anniversary, JetBlue has arguably been the biggest catalyst for change in the airline industry since the jet engine. Already having established itself in the market, JetBlue continues to stay true to its roots, and while clearly an established company, still interacts with customers in a startup tone and verbiage.
Twitter – 5 stars
Hands down the winner when it comes to airlines using Twitter. Not only is the feed informative, but JetBlue takes extra special attention to reply to tweets in a targeted manner. They take cues from consumers, and then use these statements, pointing out the best features of their services. "Not only do our customers in our Even More Legroom section get more of that much sought-after space, they also board first." A harmless, non-intrusive statement of fact, while at the same time a shameless ad wrapped inside an informative tweet. This is how smart companies interact on Twitter.
"Our strategy on Twitter is to build engagement with our customers by being available to them, sharing information and updates important to them, and transparently showcasing the humanity and caring behind our brand. By providing this service to our customers and earning that trust, we also earn their business, and can then utilize those same established channels to talk about our customers about our product and service, ultimately leading them to an opportunity to see that same dedication and customer service reflected in our crewmembers across the company as they travel with us," says JetBlue Manager of Corporate Communications Morgan Johnston.
Facebook – 3 stars
Similar to Southwest, JetBlue uses the Facebook wall as its landing page. However, there's a noticeable difference, as the vast majority of feedback is positive. JetBlue leverages the platform to respond and interact with Facebook fans, although it's not always clear as to who/what is responding. Occasionally responses appear from the @JetBlue Airways voice, while at other times Ryan Spellman responds, as does Julian JetBlue. This leads to message and brand inconsistency, as well as user/fan confusion.
When it comes to apps JetBlue is head and shoulders above Southwest, offering users unique advantages when utilizing their "Go Places" app which presents exclusive offers, TrueBlue points, and exclusive badges when checking into JetBlue terminals via Facebook Places. And if you haven't a clue as to where to head to next, JetBlue's Facebook page offers a Getaways selector that asks three simple questions, and then shoots users off to a purchase page with recommendations based on their questions. Nice sell Blue!
YouTube – 4 stars
Taking advantage of theming and masthead options, JetBlue is able to put featured content right in front of viewers eyes, as well as cross promote their other (read: Facebook and Twitter) outlets in multiple locations. Granted, having Taylor Swift perform at Terminal 5 at JFK, and capturing the entire event on video and then featuring it on your YouTube channel certainly doesn't hurt. The company also uses the space to map out their various marketing campaigns, listing videos based on campaign. The only mark down for JetBlue in the YouTube category arrives via the lack of user engagement. However, by directing users to other platforms, JetBlue appears to be interested in conversing with consumers, just not via YouTube.
Flickr – 3 Stars
If a picture is worth a thousand words, then JetBlue's Flickr account is an encyclopedia. Easily the largest collection of images of all 4 airlines, JetBlue is documenting everything from trade shows to skiing in Maine. While the feed could use a tad bit of editing (do we really need 4 pictures of the same dancer?), the overall diversity and range of images provided by JetBlue inspires and captures the minds of would-be travellers. Conversely, the airline's Flickr group has the least number of members and items of the rest of the airlines, clearly indicating that the company could be doing more to engage consumers in user-generated marketing and promotional tools.
Virgin America
Back in 2009, Virgin America President and CEO C. David Cush indicated that the company's social media presence had replaced the traditional massive budgets associated with mammoth advertising campaigns. Not bleeding edge, but still early enough to recognize the power and potential of social media. Since this interview, Virgin America has carved out their own unique social media voice and flavor. But how does it translate to consumers?
Twitter – 4.5 stars
With a name like Virgin, it's not too hard to let the humor and double entendre fly. And given the "politically correct" charged atmosphere of the American landscape, Virgin America does it with pride and panache. The Virgin America Twitter feed reads like a "Here's some really cool stuff we're doing," with a dash of "Tell us what you want on your inflight entertainment," and a sprinkling of customer support. The only markdown in this category comes from the lack of identifying who's tweeting what, (although DMs are often marked by a user's name). Otherwise, one of the most entertaining and enjoyable airlines feed on the Twitterverse.
Facebook – 5 stars
Similar to Delta, Virgin America is keeping a tight lid on what does and what does not appear on its Facebook wall. In doing so, they've eliminated any negativity across the board, and provided users with an entertaining experience – just as the flight should be. Building on their Twitter success, Virgin America includes the Twitter app on Facebook, but also utilizes the power of Squabbler to gauge consumer opinion about entertainment options. While their current promotion of which video deserves to be shown, Surfer vs. Dancer is also providing Virgin America consumer metrics and preferences.
YouTube – 3 stars
While Virgin America has rocked us thus far with Twitter and Facebook, they fall a bit behind on the YouTube category. From a design point of view, Virgin America has the most cohesive branding across the three channels, and the usage of the same imagery on the YouTube channel reinforces the brand's message. However, content on the channel isn't quite as fresh as it could be, with the majority of videos produced between 1-2 years ago. And given the Airline's holding company, one would expect a bit more on the production value side of things.
Flickr – 0 Stars
For all the hype Virgin America provides regarding it's ultra-swanky interiors, there's little talk, or should I say, show, of it on Flickr. Virgin America has no official Flickr presence, and its user-run group contains just over 100 users. Compared to what and how Southwest is using Flickr, sadly Virgin America falls way short of the mark here.
KLM
The only European Airline in the roundup, KLM Royal Dutch Airlines approaches the social media channels a bit different from the others. Be that a good, or bad thing.
Twitter – 3 stars
KLM's Twitter usage is an interesting stream. Based in The Netherlands, KLM faces a unique challenge, language. Dutch television stations typically offer English programming in English (with subtitles), thus making the Dutch one of the most fluent English-as-a-second-language speakers in Europe. Sadly, in KLM's Twitter feed, this doesn't always transfer. In addition to a number of spelling and grammar mistakes, KLM also tweets in Dutch. Granted, this is their mother tongue and they must serve their native market, but to anyone who doesn't speak Dutch, there's potential for the, "I'm left out of the conversation," sentiment to take over. An easy solution? @KLM English for the entire world, @KLMNL for Dutch communications.
Facebook – 4 stars
What KLM lacks in Twitter savvy, it makes up for in its Facebook offering. Similar to others, the landing page is the wall, however, it's the best wall feed of any of the airlines represented here. A healthy mix of user submitted images, compliments, as well as complaints and original content that links back to KLM.com. The KLM Facebook team does an excellent job of identifying itself on the sidebar, and handles comments in a timely and professional manner. The KLM Worldwide app intelligently and stylishly directs users to localized versions of Facebook pages (see Twitter team, it's really not that hard). The iFly Magazine app looks nice, but really amounts to nothing more than links back to KLM's iflymagazine.com. One final highlight of KLM's Facebook engagement; in their Info section, they very clearly explain the thinking behind the removal of some posts. Kudos!
YouTube – 1 Star
Unfortunately, KLM appears to be a bit of a Johnny-come-lately with video social media engagement, as they joined YouTube only at the beginning of 2009, a full 3 years after JetBlue. Similar to the other airlines, there seems to be little to no interaction with viewers, leading to less and less comments on their videos. Likewise, something that has tremendous potential, a video overview from KLM's historic Amsterdam to Miami route opening, complete with live DJ's and a Guinness World Record for Highest Altitude Dance Party has just a few hundred views, clearly a sign the company could be doing more.
Note: Since authoring this post, this video's views have shot through the roof, and garnered a healthy 41k+ views in the past few days. That's more like it folks! (We wrote about the back story here.)
Flickr – 0 stars
Sadly, KLM isn't taking advantage of Flickr. At least not in an official capacity. A scan of Flickr does indeed bring up a number of KLM related images, but they're all submitted by eager plane spotters, and not via an official KLM channel. Again, pointing back to the AMS->MIA DJ event, this could have been a Flickr-fest, photo and video,and great opportunity for the airline to show off their "cool" factor, but without an established social outlet, it amounts to nothing but one photo on the company blog.
Delta
Delta is in a unique position in so much as they are the only major U.S. carrier (save for Frontier, which jumped on this plan a few months ago), that provides 24/7 customer support via Twitter. Likewise, Delta holds the distinction of being first on the scene with Check-in and Flight status via Facebook.
"Over the last couple of years, we have put a lot of effort toward increasing our presence in social media. The highlight of this expansion for us has been our work via Twitter on @DeltaAssist. As a result of feedback received from the community it supports, it has evolved significantly since it was launched in May 2010," comments Delta Air Lines Sr. Manager, Social Media & Media Relations Susan Elliot.
Twitter – 3/5 stars
As mentioned above, Delta is in a unique position as they split their Twitter feed between @Delta and @DeltaAssist. The former is a straight ahead promo, news and positive interaction feed. @Delta occasionally adds a RT from @DeltaAssist regarding weather conditions. On the other side of the coin, @DeltaAssist is a 24/7 Twitter feed dedicated to nothing but customer service.
"We actually have former Reservations Agents staffing the account who had previously been assisting customers on the phone. We believed it would be easier to train the team on how to use Twitter rather than teach a marketing or communications professional customer service," adds Elliot.
As mentioned above, KLM could be taking some cues from Delta's method.
Facebook – 5 stars
Clearly, Delta takes its Facebook page quite seriously. There are zero postings to the wall other than those authored by Delta. By posting a healthy variety of multimedia, Delta is keeping the conversation focused, delivering value and fueling conversations. In addition to its unique "Book a Trip" app that allows users to never have to leave the platform while planning their 'round the world journey, the DeltaAssist campaign carries over, allowing users to submit their assistance questions directly via Facebook. By providing this direct feedback mechanism, combined with tight wall posting policies, Delta is putting their best face forward, while at the same time allowing for feedback.
YouTube – 4 stars
From a design point of view, Delta could give their YouTube channel a bit more love. Unlike JetBlue or Southwest, Delta is missing some cross channel talk via a few simple interface tweaks. With that said, Delta's YouTube Channel takes the "freshest feed," award, with new content appearing on what appears to be a monthly basis. Whether it's television ads or exclusive content, Delta is delivering. As with other airlines using YouTube, there's little to no interaction, and if you're not driving them to another channel, this is just a missed opportunity.
Flickr – 0 stars
Similar to KLM, Delta is missing the boat on a dearth of user-generated images. While there is a Delta Air Lines photo pool on Flickr with quite a number of great images, Delta is dropping the ball by not engaging these photogs and their love of all things aviation. Delta could be taking cues from Southwest and not only encourage photos of their fleet, but provide a high level platform, i.e. the corporate blog, as a "Your image may be featured here," motivator.
And there we have it. Again, this overview is by no means exhaustive, as there are an umpteen number of airlines using social media to regularly support and engage customers, as well as utilizing the platforms for more traditional promotion and information outlets. Notable mentions are in order, and Virgin Atlantic, United Airlines, Malaysia Airlines and Hawaiian Airlines all have interesting programs underway.
Is your favorite airline innovating in the Social Media space? Let's hear your story in the comments.
Get the TNW newsletter
Get the most important tech news in your inbox each week.