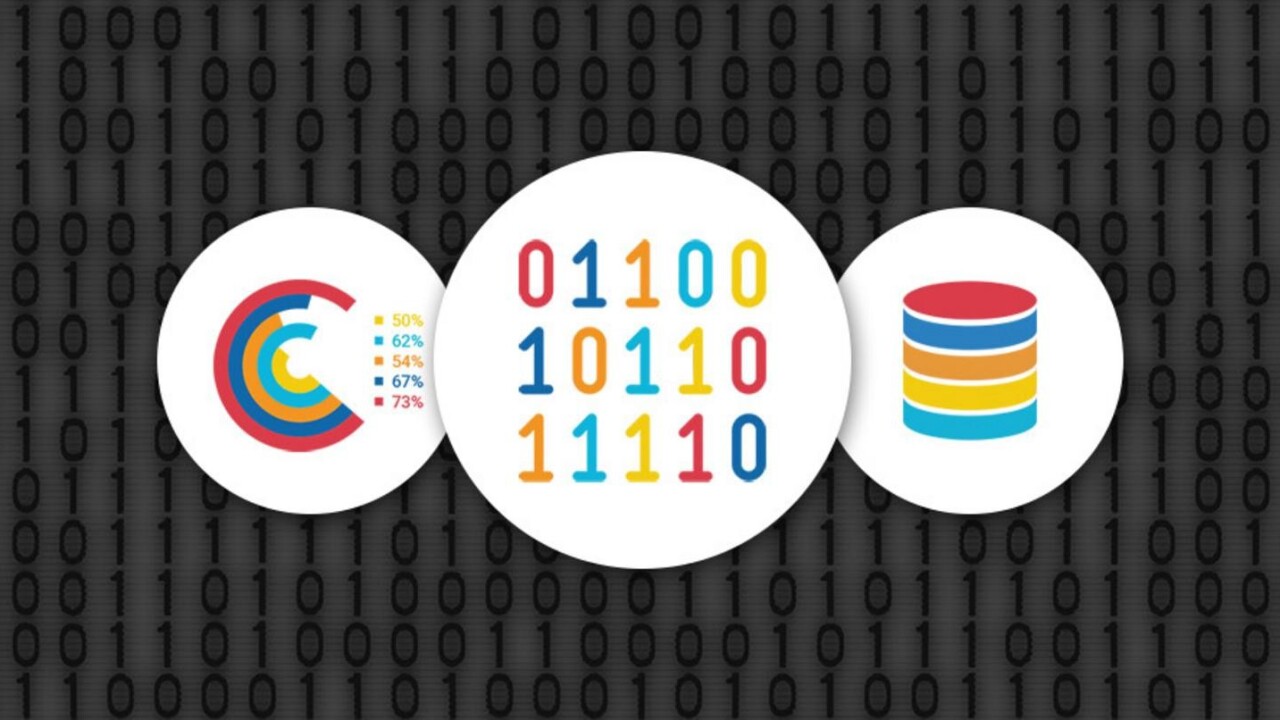 Story by
Hot deals courtesy of The Next Web. Hot deals courtesy of The Next Web.
For the uninitiated, Big Data is just what it sounds like: The study of all the vast number sets produced by voluminous business reports. Become your office's data whiz with this nine-course Big Data Bundle, and master the science of finding the patterns, trends and opportunities hidden within massive heaps of data.
This nearly $700 value was already marked down to $45, but we've sweetened the pot and dropped your price down only for 24 hours to just $33 on TNW Deals with coupon code "TNWDATA12."
You'll get nine courses in all, each covering a different facet of data analysis you'll need to know as a Big Data expert:
From 0 to 1 : Hive for Big Data Processing

Learn By Example: Hadoop & MapReduce for Big Data Problems

From 0 to 1 : Spark for Data Science in Python

Scalable Programming with Scala & Spark

Learn by Example: HBase – The Hadoop Database

Pig for Wrangling Big Data

From 0 to 1 : The Cassandra Distributed Database

Oozie: Workflow Scheduling for Big Data Systems

Flume & Sqoop for Ingesting Big Data
SQL, Hive, Hadoop, MapReduce, Spark, Pig, Oozie… by the time you're done, they'll form the foundation of a new career in big data analytics — with a six-figure paycheck to prove it.
Don't wait another second: Grab the Big Data Bundle for its lowest price ever, now just $33 via TNW Deals for 24 hours only.