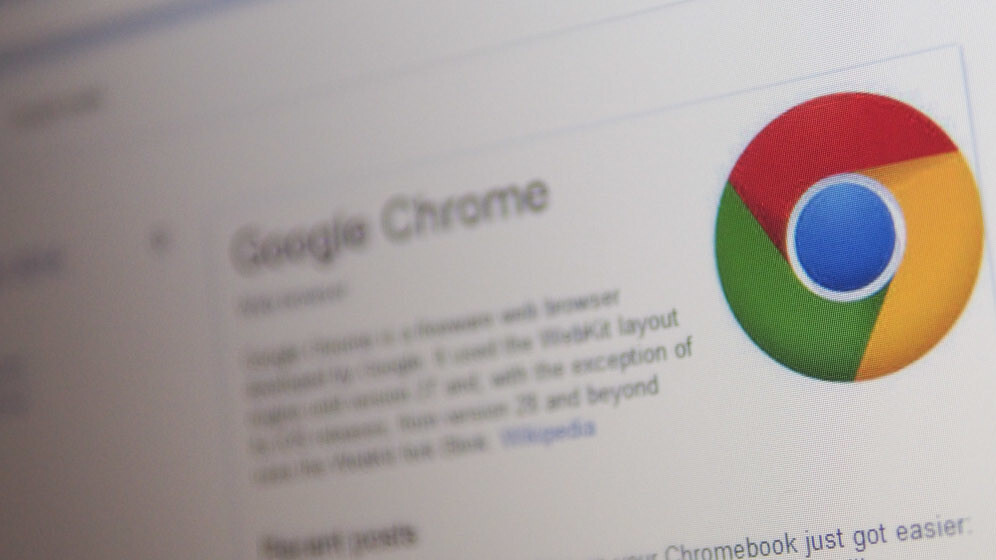 Story by
Managing Editor
Abhimanyu is TNW's Managing Editor, and is all about personal devices, Asia's tech ecosystem, as well as the intersection of technology and Abhimanyu is TNW's Managing Editor, and is all about personal devices, Asia's tech ecosystem, as well as the intersection of technology and culture. Hit him up on Twitter, or write in: [email protected].
Power up your browser for increased productivity and easier surfing with these useful extensions we've rounded up just for you.
ZenMate
I'm neither an expert nor a fan of using proxy servers to access geo-restricted content like Hulu and Pandora, because I've found them to be unstable and hard to set up in the past. This nifty extension sits in your toolbar and quietly reroutes your traffic, with no configuration required.
If you're worried about keeping your browsing absolutely private, ZenMate's great for that too. It encrypts your browser traffic and obscures your IP address so your online activity is harder to trace or hack — making it a good addition if you frequently work out of coffee shops or any place where you share public Wi-Fi.
ZenMate is currently free to use with no limits on traffic, but the company says it will charge for subscriptions in the future. Even then, I'd still recommend it as its the simplest and most reliable proxy service I've ever come across.
➤ ZenMate (free)
PullQuote
When you need to quote articles or share ideas on Twitter from around the Web, 140 characters sometimes isn't enough. With Pullquote, you can add as much content as you like to a single tweet. Just highlight a sentence or paragraph and the extension will let you tweet the text as an image, along with a link to the original page.
When your followers click through the shortened link, they'll be presented with your selected text overlaid on the original page, so they won't miss what you intended to highlight. You can even share just the link in your blog posts when citing a source.
I'm impressed by how many handy features this extension includes and how simple it is to use them all. Pullquote can also tweet images from Web pages, just like HootSuite — but it also lets you select a portion of any picture to share.
It's no secret that adding images to your tweets helps increase their visibility; Pullquote is perfect for upping your Twitter game, and makes it ridiculously easy to do so.
➤ PullQuote (free)
SmartVideo for YouTube
If your internet connection is slow or sketchy and you want to enjoy YouTube videos, you know how painful it can be to get a smooth stream going. SmartVideo lets you set up YouTube to play only when a video has buffered completely, or enough for your current download speed to handle properly. Plus, you can choose to use it on specific videos or across all YouTube content.
I'm lucky to have access to a 60mbps connection in India, but occasional outages force me to switch to my backup 4G mobile network. Its inconsistent speeds spell disaster when you're trying to show friends a video that you promise is the funniest thing ever. With SmartVideo locking YouTube to a reasonable 480p, we at least get through the entire video before they judge my poor sense of humor.
➤ SmartVideo for YouTube (free)
Panda
Designers and developers alike will love this: Panda pulls in beautiful Dribbble shots and popular Web design submissions from Awwwards, along with the latest tech headlines from various sources. You can also preview links without leaving your current tab, and save the ones you like to check out later.
I'm no designer, but I still enjoy checking out eye-candy from the amazing Dribbble community. When I need to look at tech news and find interesting apps, I hit Alt+3 to switch to the News Freak layout, which displays links from Hacker News, LayerVault Designer News and Product Hunt.
Besides being a neat replacement for a drab new tab, Panda is a great tool for browsing visual and link-based content. If it also surfaced Reddit posts, I probably wouldn't need my address bar much at all anymore.
➤ Panda (free)
MailTrack
Get notified when your contacts open your email with this easy-to-use extension for Gmail. MailTrack sends notifications to your desktop or inbox, offers a dashboard to track read receipts, and unlike mxHero, our previous favorite tool for the job, is free to use for personal Gmail accounts.
It's very easy to activate too. Just click the new envelope button in your Compose window, and MailTrack will take care of the rest. The company says it will soon add premium features and support for Google Apps, so keep an eye out for updates if you intend to use this for work.
➤ Mailtrack (free)
Point
If you're working with others on a project that involves plenty of online research, you'll love Point. This extension makes it easy to discuss what you find on the Web with your contacts.
To use Point, visit any page and type @ (Shift+2) to begin adding notes to it. You can also select text to quote it. Then, tag your friends to include them in your discussion. To keep things organized, include a hashtag in a comment and you'll be able to locate it again quickly in the extension's panel.
Easy enough, isn't it? I like using Point to simply share pages I find interesting with friends. The panel works like a link inbox and the button has a notification counter, so you'll spot new shared pages and conversations whenever you launch your browser.
➤ Point (free)
Panel Tabs
This nifty extension turns any tab into an always-on-top panel that anchors to the bottom of your browser. Watch videos, take notes, or keep an eye on your task list while browsing, without having to switch between tabs as often.
It's also great for WhatsApp's Web client and Facebook chats. You can also move tabs around your screen or place them somewhere on a secondary display like I do. For extra speed, hit Ctrl/Cmd+Shift+9 to turn your current tab into a panel instantly.
➤ Panel Tabs (free)
Tab Resize
Split up tabs into convenient layouts for easier multi-tasking with Tab Resize. It works a lot like the 'Show Windows side by side' option in Windows, but is infinitely more configurable. Besides, the Windows function resizes all your open programs, while this extension works on just your Chrome tabs, so it won't disturb anything else.
There are preset layouts to choose from, but you can also create and save your own. Tab Resize also works with multiple monitors, which is fantastic for when you're reading content in a couple of tabs and working in another as I often do.
Protip: in using this extension, I discovered that you can select multiple tabs in Chrome to close or resize together. Hold Cmd/Ctrl and click on tabs to group them and then click the Tab Resize button to split them up, or hit Ctrl/Cmd+W to close only those tabs.
➤ Tab Resize (free)
Symplie
Need a place to jot down notes without leaving the page you're on? Look no further than Symplie. It supports Markdown and lets you quickly add notes, lists, tasks, code snippets and links with ease.
The extension lets you switch between writing and preview modes in a single click, so you can check out your formatted text and edit it quickly. If you need to take your notes and code with you, Symplie lets you export them all as JSON.
If you work in your browser a lot and need to be able to format your copy or code, this is a great tool for your arsenal.
➤ Symplie ($1; free trial available)
Voice Clock
Our own Owen Williams suggested having your computer announce the time every hour to help keep you focused while at work. This extension does just that, and throws in a few options to customize it too.
For starters, announcements are handled by a text-to-speech processor, so you can have it say whatever you like at various times. Program it to say 'break for lunch' at 1pm and 'time to head home' at 5pm. You can also configure the intervals at which it will chime and adjust the volume in case you don't want to disturb your colleagues.
Owen mentioned that one problem with his hack was that his computer announces the time every hour, even when he's not working. This extension is only active as long as your browser is open, so if you close it when you're done for the day, you don't have to worry about strange robotic alarms after you've clocked out.
➤ Voice Clock (free)
Shine for Reddit
You browse Reddit, right? Sure you do! The current site design won't win any awards, and doesn't do much to make browsing easy. Shine displays posts in a beautiful interface, with a more visual grid view and the sidebar tucked away for distraction-free time-wasting. It also shows posts and comments in a large pop-up, so you don't lose your place on the front page when you're done reading them.
I previously used Reddit Enhancement Suite to view pictures in-line, but Shine is a lot better at showing me what's behind each link. It doesn't cover the inbox yet, so you'll still have to contend with Reddit's default pages when composing and replying to messages.
➤ Shine for Reddit (free)
Want more? 10 useful Chrome extensions to try in 2015
Also tagged with