After iPhone Release Wireless Data Use Surges Over 100-fold in South Korea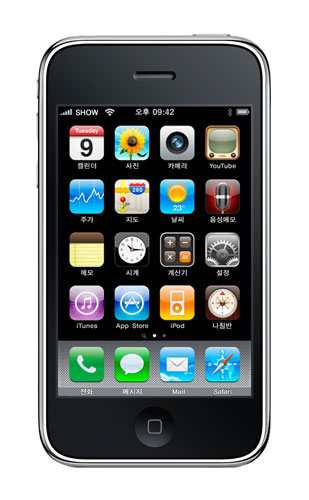 Now that the iPhone has been in South Korea for a few months, the numbers are rolling in.
During the first two months after the release of the iPhone, wireless data usage surged over 100-fold in South Korea.  This data was released today by Korea Telecom (KT). KT released the iPhone in an exclusive contract with Apple.  The iPhone was released on December 1, 2009.  Last Friday, KT's president Pyo Hyun-myung, sent out a tweet saying that customers in South Korea have bought over 400,000 units of the iPhone since its release.
After December 1st, wireless data use among KT's smartphone users jumped significantly.  This makes sense because iPhone users have more access to the Internet and download a lot more data than regular mobile phone users.  The monthly use averaged 50 million megabytes in December, 2009 and January, 2010.  This is up by 122-fold on the average covering January and November of 2009.  Per person the average wireless data usage person increased by 10-fold over the same period.
The iPhone users in South Korea say they get their applications through the iTunes App Store.  This offers users options beyond build in functions.  On average, they spend $5.40 USD each moth to purchase applications.
Source: Yonhap News Agency – Wireless data usage surges over 100-fold after iPhone's launch
Read next: Steve Jobs has a Flash enabled iPad! [photo]