YouTube now dynamically adapts to different aspect ratios (Updated)
There are few things YouTube commenters like to call people out on more than shooting a vertical video. But they'll have one less reason to do so after the YouTube app's latest update.
While YouTube has been able to play vertical video in full-screen mode for a couple of years now, the update allows the app to better display vertical video, in the mini-player – meaning you can scroll down and view comments or related videos. In fact, YouTube says video will "dynamically adapt to whatever size you choose to watch it in," so other aspect ratios will see an improvement as well (such as watching video on a 3:2 tablet).
While I'm glad YouTube is making videos that happen to be filmed vertically look better, YouTubers of the world, please don't let this become the norm. Just because you can doesn't mean you should.  Video has always been horizontal because our eyes are set horizontally, and people shouldn't get a pass because they're too lazy to rotate their phones 90 degrees.
But then again, who knows; maybe 10,000 years from now humanity will have evolved a third eye because we can't decide on the proper video orientation.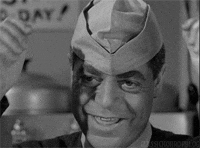 No word on if a similar feature is coming to the desktop just yet, even though the company opened up a preview for an all new YouTube design last month. In this the era of Snapchat and its copycats, I imagine it's just a matter of time.
Update 6/23/17: This post previously suggested vertical video was totally new to the YouTube app, when it's actually been around for a couple of years. What's new is the dynamic video window. I regret the error.
Updates from VidCon: more users, more products, more shows and much more on YouTube
Read next: Supreme Court rules it's unlawful to block sex offenders from Facebook