Siri interrupted a White House briefing and it was hilarious
Almost everyone's experienced accidentally turning on Siri before, but this takes the cake.
During a serious question from a member of the press at a White House briefing about Obama's Iran policy, Siri rudely interrupted saying "Sorry, I'm not sure what you want me to change" which promptly derailed the whole meeting.
30,000 tech-heads descend on Amsterdam
Join us and 30,000 others at the 12th edition of TNW Conference. 2-for-1 tickets available soon.
It wasn't quite clear on first watch of the video who set off Siri, but if you watch a second time, you can spot the woman to the right of the journalist give a very guilty look to the speaker before laughing.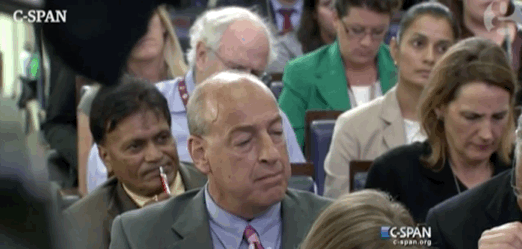 What's amusing is this kind of thing is probably going to happen a lot more often with the iPhone 6s' new 'Hey Siri' feature, which can be triggered at any time.
➤ Siri interrupts White House press briefing [The Guardian]
Read next: It took just 10 days to crack over 11 million Ashley Madison passwords