TNW's Big Spam: Turn your friends into laborers
Stardew Valley multiplayer lets you turn your friends into laborers. Finally.
Hollywood's algorithms will determine tomorrow's blockbusters.
This eco-friendly phone booth solves the biggest problem with open plan offices… Lock the door, ignore everyone around you. You now work in a cubicle. Problem solved.
How measuring performance with numbers kills innovation.
VanMoof's new bike uses spooky sci-fi sounds to scare thieves. It also works to scare away your children.
Here are 26 illustrations of dragons fucking cars. Thank you, Buzzfeed.
There are only 24 days left before TNW's Amsterdam Conference… Did you know if you stay awake for 24 hours straight, you enter a state of almost being drunk? Money saving tip 👍
---
<3 TNW Editorial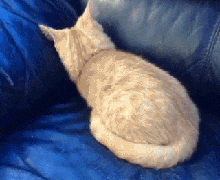 We're keeping this section here until we get some truly heinous emails. Do your worst
Help us out and forward this newsletter to a friend begging them to subscribe. If you cc me ([email protected]), I'll pick the best beg to feature in Big Spam, which is basically like winning an Oscar.
Wanna take part in our newsletter polls? Subscribe down here:
Read next: Researchers are creating an antidote for alcohol poisoning