TNW's Big Spam: Ed Sheeran wants to use your Xbox
Our April Fools joke failed.
---
Top trending tech news:
📱 Grindr exposed user HIV statuses to third-parties (TNW)

😮 Apple intends to ditch Intel processors by 2020 (TNW)

😸 Zuckerberg clapped back at Tim Cook's comments (BBC)
---
What we're talking about:
South Africa has an untouched $10M for internet accessibility. This money could be crucial in closing the digital gender divide.
Tesla's biggest problem is human error. (So was your mother's ️❤) Nearly 40% of gamers play at work.
A white paper released by the US Army reveals how it plans to deploy AI in future wars, and it reads like a list of kill-streak perks in a Call of Duty game.
Rant of the day: In-app browsers are annoying and mostly useless.
P.S. TNW's Amsterdam Conference is coming up… and the line-up of speakers looks banging. Come say hi.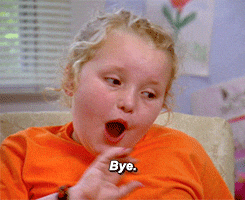 April 2nd is the new April 1st
A lot of you were puzzled by yesterday's newsletter, where we described gripping tech news articles and then linked to classic novels. April Fools!
But then we accidentally sent it out on the wrong day… it was supposed to be F U N N Y. Your confused emails did make us laugh though, so mission accomplished:


At least one of you gets us…

Back to business…
Wanna take part in our newsletter polls? Subscribe down here:
Read next: Ethereum founder Vitalik Buterin calls 'Bitcoin creator' Craig Wright a fraud