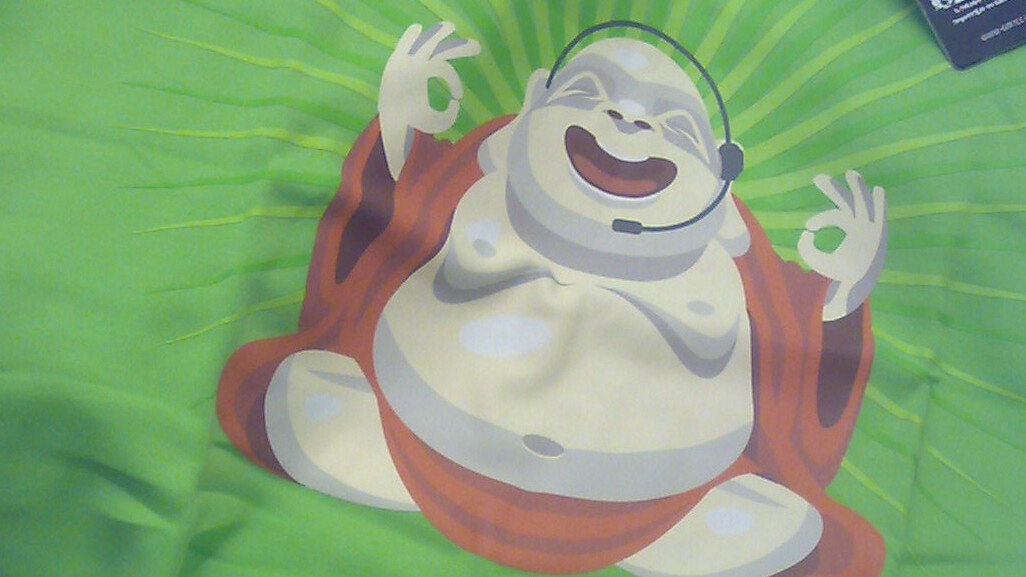 Story by
Mia has been described as TNW's hardest worker behind the scenes. She brings decades of editorial and writing experience to The Next Web and Mia has been described as TNW's hardest worker behind the scenes. She brings decades of editorial and writing experience to The Next Web and loves sifting through story ideas to find the true gems. You should email her.
| | |
| --- | --- |
| This conversation is brought to you by the HP ElitePad, powered by Windows 8 Pro. Productivity, connectivity and security are just one touch away. Which Windows 8 apps do you use on your tablet at work? Continue the discussion here on HP's Facebook page. | |
_
In the final part of our series covering tablet computing and today's business, we meet Nick Peart, Marketing Director, EMEA at Zendesk. We find out about the impact tablets are having on the company's workflows and how it helps him balance his work and personal life.
Don't miss our previous interviews with execs from Convo and Runkeeper about how tablets fit into their business lives.
TNW: How do tablets fit into the staff workflow at Zendesk?
NP: Good customer service is central to what Zendesk is all about and responding to customer queries promptly is a huge part that. We offer tablets to our staff as they offer a really convenient way to stay connected to customers whenever and wherever they are, enabling them to manage their work stream effectively and ultimately keep customers happy. Tablets are proving to be a popular and essential tool for our staff so we're sure our internal reliance on them will continue to grow.
Our internal obsession with tablets is actually proving to be an interesting experiment; as mobile ways of working become an increasingly important asset to any business Zendesk regularly updates its products in line with internal feedback, for example on our app functionality. We believe this kind of proactive approach to ensuring its products and services stay one step ahead and embrace evolving ways of working. 
TNW: Personally, how do you find that the portability of a tablet helps you in your work?
NP: I use my tablet a lot. It integrates fully with my laptop and phone to create one cohesive environment that is always synced. I always have the tablet with me in meetings so I can demonstrate, look up data and allow me to present at a moment's notice. Working in a cloud based environment my tablet is almost as powerful as my laptop…. It is certainly a lot easier to carry around.
TNW: Can you give any examples of when having a tablet with you has helped give you the edge in your work?
NP: Coming from a communications background with responsibility for PR and social media, I know how important it is to get real-time updates and having the tablet means that I can not only be notified about an emerging issue but I can conduct research and respond within minutes from wherever I am. In today's always-on, connected world, speed is of the essence.
TNW: Does a tablet help you balance your work life and personal life? If so how?
NP: I definitely think the tablet helps me achieve a balanced life. A classic example is my commute – having a tablet not only means I can leave the office earlier if I need to but it also means I am more productive while I am on the go, so for example even before I get to the office in the morning I have caught up on my emails and any pressing issues.
My role involves collaborating with colleagues in different time zones so having the ability to work from home is really useful – a tablet means that if I do have to work it will only take a moment to quickly catch up, forward emails and share insights, rather than in the old days when the laptop would need minutes to start-up and connect with the VPN – you almost felt compelled to do more work having gone to all the effort! So I definitely think tablets are the way forward when it comes to balancing work and life.
Image credit: Emme-DK / Flickr
Get the TNW newsletter
Get the most important tech news in your inbox each week.