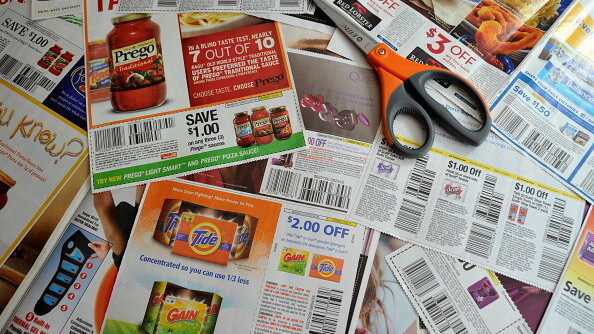 Story by
Ken Yeung is a reporter for The Next Web based in San Francisco, CA. He carries around a big camera & likes to write about tech, startup Ken Yeung is a reporter for The Next Web based in San Francisco, CA. He carries around a big camera & likes to write about tech, startups, parties, and interesting people. Follow him on Twitter, on Facebook, and Google+.
It's the holiday season and with as much shopping that's being done, people are eagerly looking for ways to find additional savings. This year, more people are going online to buy merchandise for themselves and their loved ones. Chances are coupons are also being used in order to help find the best deals. But what happens if you encounter one that doesn't work on that website you really want the product from? ZenDeals is here to help you avoid that from happening.
Launching today to the public after 18 months in stealth mode, ZenDeals is aiming to help people easily discover coupons that actually work. Through the use of its patent-pending technology, the company claims it is able to "algorithmically verify online coupons" for stores in order that generate the majority of e-commerce revenue.
Started when one of the founders needed to procure baby diapers and was in search for coupons that weren't expired, the company believes that what they're doing can help make the overall experience better for both the customer and the retailer. ZenDeals recognizes that coupons can literally make or break a sale. If a customer runs into problems redeeming one online, for example, they're likely to leave a retailer's site, resulting in a missed opportunity to convert a lead.
Backed by Innovation Endeavors, founded by Google's Eric Schmidt, and Facebook and Zynga executives, it has so far validated over 5 million coupons to make sure that they're actually working. To do this, the company says that it takes coupons and deals that it has aggregated from a variety of sources, including through affiliate programs, from retailers directly or through its newsletter, and finally by coupon aggregators.
Once these coupons are in its system, ZenDeals uses its system to go after each retailer's site in order to verify that they work. Chris Couhault, one of the co-founders, tells us that it programmatically creates a dummy account and profile in order to verify the deal works at the checkout page. It then returns a binary response back to the system that tells it whether the coupon is valid or not.
The company specifically deals with e-commerce coupons, not anything offline. That's because there's more fluidity when it comes to how they're managed. Compared to offline coupons, online ones won't necessarily have expiration dates and as a result, can be hard to find ones that work. On top of that, the coupons could come from a variety of sites, not just the retailer. The solution is something that ZenDeals hopes to provide to this more than $1 billion a year industry.
Users can easily verify a coupon by going to ZenDeal's website or through its Google Chrome browser extension, which gives access to specific retailer coupons depending on the site they're on.
Couhault says that the company has "hundreds of thousands" of users since its 18 months of existence and will be looking to grow its customer acquisition strategy soon. He says that its revenue model is already in place — with each coupon redemption, ZenDeals makes a commission percentage. To date, there are over 10,000 stores participating in the service.
Photo credit: KAREN BLEIER/AFP/Getty Images
Get the TNW newsletter
Get the most important tech news in your inbox each week.