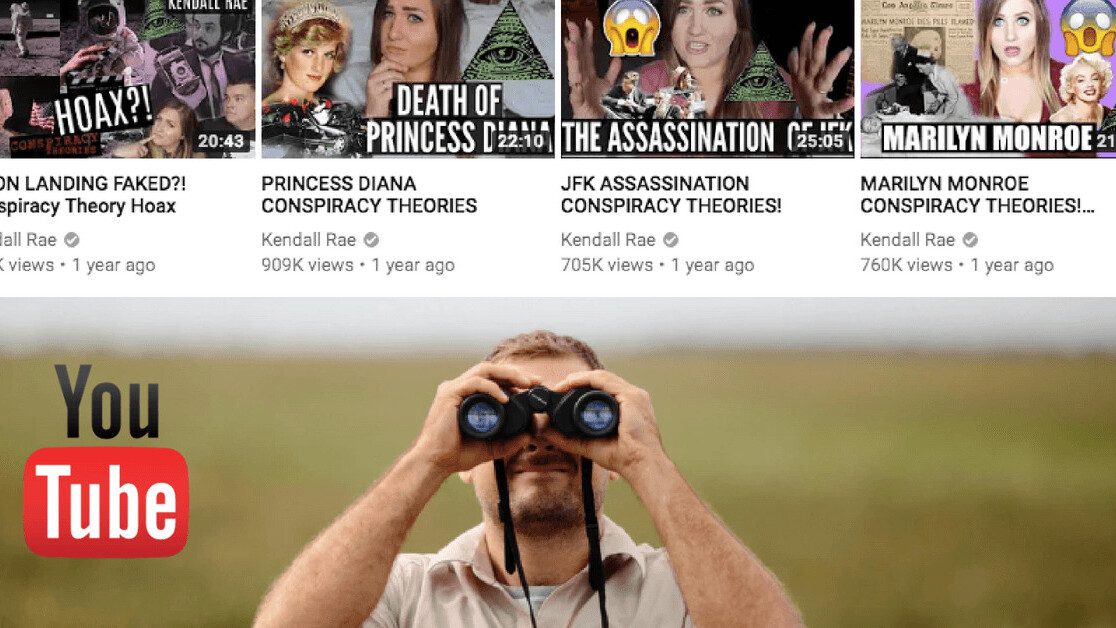 Story by
Former TNW writer
If trying to tear yourself away from watching too many videos on YouTube isn't hard enough, it could get even harder.
According to a post released by YouTube, the experimental feature will be tested out on one percent of iOS YouTube app users over the next few weeks. YouTube claims this feature will showcase content to users that they might not otherwise see on the platform.
Similarly to Instagram's Explore tab, the feature will help users discover more videos and creators that usually get buried under the thousands of other daily content uploads.
In addition to users discovering more videos, this feature will also work in favor of creators. Their videos will be exposed to new audiences, even if they don't make the trending list, that have probably never stumbled across their channel before.
The personalized recommendations that will be showcased in the "Explore" tab, will be based on the user's previous viewing history. For example, if this feature were to pop up on my YouTube account, my explore tab would be filled with fresh onslaught of conspiracy theory wackos (my guilty pleasure is missing children conspiracy cases, you'd be lying if you're not intrigued too). 
Currently, YouTube recommend videos to users that are often from the same creators that they watch frequently or showcase already established YouTubers. 
If YouTube decide to roll this new feature acrproductforums.google.com/forumoss all devices, this could see creators gaining more subscribers and users spending more time on the app. One can't help but wonder if this is Google's response to Instagram's latest IGTV feature.
Also tagged with