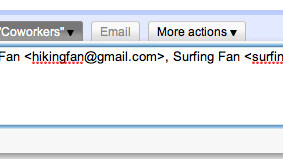 Story by
Alex Wilhelm is a San Francisco-based writer. You can find Alex on Twitter, and on Facebook. You can reach Alex via email at [email protected] Alex Wilhelm is a San Francisco-based writer. You can find Alex on Twitter, and on Facebook. You can reach Alex via email at [email protected]
Facebook has finally come to terms with the truth that it needs to give complete privacy power back to its users. The last thing that Facebook wants to do is disenchant its userbase with the core Facebook experience.
To continue the process of making its users feel safe using the website, Facebook is rolling out full privacy controls to mobile phones. On your smartphone you can now do the following:
Select who can see the content you post by setting the simple control for sharing on Facebook to friends, friends of friends or everyone.
Fully customize your granular settings, if you want, and have them take effect instantly.
Read through our comprehensive privacy guide, formatted for mobile devices.
This is not a big change in and of itself, but it does show how serious Facebook is about appeasing users who were quite recently in foment over what they felt was underhanded dealing with their information.
To change your privacy settings on the go, head to m.facebook.com/privacy.
The new settings options are being rolled out right now, so if you can't see them yet hang tight. It will look like this:
Get the TNW newsletter
Get the most important tech news in your inbox each week.
Also tagged with