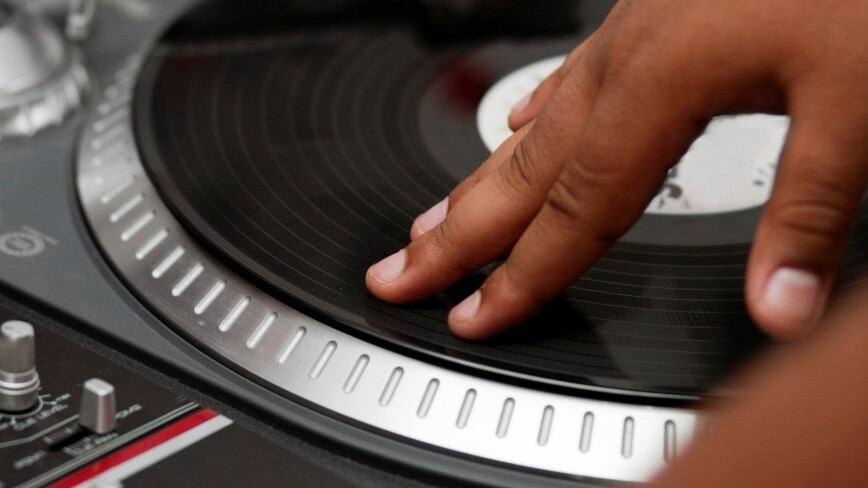 Story by
Paul Sawers was a reporter with The Next Web in various roles from May 2011 to November 2014. Follow Paul on Twitter: @psawers or check h Paul Sawers was a reporter with The Next Web in various roles from May 2011 to November 2014. Follow Paul on Twitter: @psawers or check him out on Google+.
Some apps manage to ingratiate themselves to you the second you launch them, such as Yarrly for Android, which offers a simple and fun way to create photo mixes and share them anonymously.
First up, Yarrly is no game-changer, and it's not going to be acquired by Google any time soon. But it's a fun way to while away a few minutes while waiting for your bus.
How it works
Once you've read the initial guide sections, you're treated to some fun and games before things actually kick-off.
Yarrly lets you create two-paned images and add text. Once you make a Yarrly, the link can then be shared with anyone by email, Twitter, Facebook and so on. But there's more.
You can also share this image anonymously with other Yarrly users who then upload their own 'remix' of the image, which is displayed as part of a remix chain, with the original showing at the top and variations underneath it.
Tap the image you want to edit, and you can take a photo on the spot or access existing snaps from your camera roll or other services such as Dropbox or Google Drive.
Now, if the Yarrly is shared with a friend via text message, then you'll know that any remix that comes back are from your friend. But if the link is posted to any open public forum, then anyone can download the Yarrly app and do some damage to the image and you'll never know who's behind it.
"Image-based conversations are a universally uniting medium," says London-based Yarrly co-founder Holly Clarke. "Expression and creativity are fundamentally limited by ego and ownership. With Yarrly we wanted something where people could riff, play and produce without the shackles of identity to ensure that the content is put first."
Certainly, there are other similar apps out there, such as Rando which lets you share photos with anyone anonymously. And Pixplit too lets you build photo montages with strangers. But Yarrly offers a nice twist on this, and is a fun way to mess around with any random photos you happen to have on your camera roll, while taking existing creations and seeing if you can throw some of your own humor into the mix.
It's also interesting to note that Yarrly's hit Android first – a very conscious move, according to co-founder Dave Ganly.
"Going Android first was a bold strategy for us but we hope that as the number of app downloads are about to overtake iOS, and as the quality of new and experimental apps for android is fairly mediocre, that we've hit upon a sweet spot," he says.
Yarrly's available to download from Google Play now.
Feature Image Credit – Thinkstock
Get the TNW newsletter
Get the most important tech news in your inbox each week.
Also tagged with