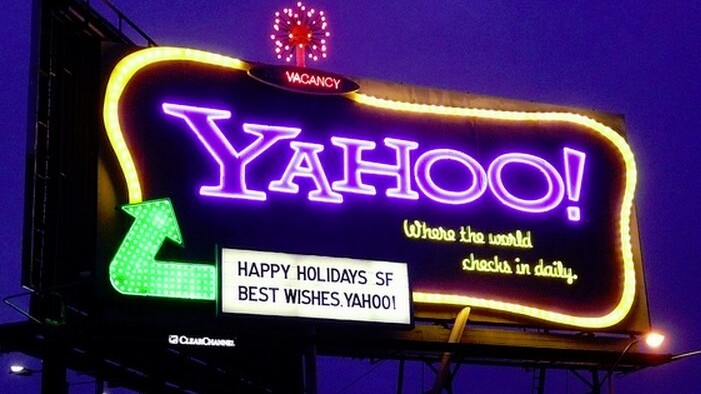 Story by
Alex Wilhelm is a San Francisco-based writer. You can find Alex on Twitter, and on Facebook. You can reach Alex via email at [email protected] Alex Wilhelm is a San Francisco-based writer. You can find Alex on Twitter, and on Facebook. You can reach Alex via email at [email protected]
Yahoo announced today that it intends to expand in New York, adding centers for both data and customer care in Lockport, a city in Niagara County that sports a mere 20,000 souls. The company cited capacity as the reason for the data center expansion, stating that it would ensure that "Yahoo users have fast product experiences."
Yahoo as a company is in transformation, reforming its portal-based business towards a more mobile-focused business footprint. With the still-recent hiring of Marissa Mayer as its CEO, the firm has cut a new jib in terms of its product focus.
TNW asked the company if the new data center will power mobile applications specifically, and if so, if the anticipated speed improvements will impact its current crop of smartphone applications. We will update this article if and when we hear a response.
The company will create, according to its release, 115 jobs including engineering, technology, and customer care positions.
The new data center will follow a previous installation that was built in 2010. It will also use its "Yahoo Compute Coop" architecture, which is designed to use considerably less energy and water than its competitors. Part of this revolves around the shape of the building, which utilizes outside air-cooling in or to remove the need for "expensive and energy-intensive chillers" to keep the servers cool.
Why Lockport, and why upstate New York? The state allocates low-cost power from hydroelectric installations to power certain businesses that it wishes to attract. Data centers are notoriously power intensive.
Yahoo itself has been on a bit of a buying spree, picking up Jype in recent days as an example. The company is also rumored to be considering picking up a piece of Dailymotion, driving it deeper into the video world.
Update: Yahoo got back to us with a statement: "We support our product experiences throughout all of our data centers and we anticipate no disruption in experiences as of this expansion." That doesn't answer our above comments, but we shared it in the aim of completeness.
Top Image Credit: Yahoo! Blog