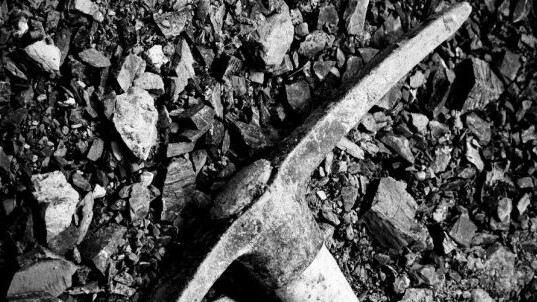 Story by
Paul Sawers was a reporter with The Next Web in various roles from May 2011 to November 2014. Follow Paul on Twitter: @psawers or check h Paul Sawers was a reporter with The Next Web in various roles from May 2011 to November 2014. Follow Paul on Twitter: @psawers or check him out on Google+.
"400 jobs are posted on Twitter every minute," says WorkFu co-founder Adam Martin. "We've built a Web app that orders each job posted via WorkFu to Twitter by its relevance to you and lets you apply with one click."
That's how the pitch went, so we decided to delve a little deeper. It seems that WorkFu is a Web app that uses your existing social networks to find work opportunities for you, or talent that is relevant to you or your company.
You can sign-up for beta access now, with the site due to launch in beta in early February. Given it's still early days, Twitter will be the principle social network around the launch, but more social networks will be added over time.
So what exactly does WorkFu promise? Well, for any kind of work opportunity – from freelance to full-time – WorkFu will present all the available opportunities ordered according to their relevance to you. A relevance rating (%) is giving to each opportunity, known as a FuScore. The scoring system is broken down by 'relevance' and 'connections' – how relevant an opportunity is to you, and how well connected you are to the creator of that opportunity.
How WorFu works…
Firstly, you sign-up using your Twitter credentials, and WorkFu analyzes your networks and connections and recommend keywords it thinks represent you.
As you can see in my case, it recommended pretty much all the keywords that sum up me and my line of work. Not sure about 'geek' though…
You can manage your profile, add your own keywords & links to build a description of yourself and your skills. Given that it's still to launch in beta in a few weeks, that's about as far as you can go at present, but it will be interesting to see what it comes up with.
You will apparently be able to view & apply for opportunities specific to you by your unique FuScore, and apply with one click. WorkFu takes care of sending your details and makes the necessary introductions.
If you want to create and post opportunities, WorkFu will also recommend talent it thinks is worth approaching, letting you view applicants ordered by their opportunity FuScore.
WorkFu promises to reduce the time you spend searching for the right talent, and help the 'talent' find the right opportunity. "No covering letter, email or new tie required. Just click and confirm," it says.
WorkFu comprises four  experienced founders – Mike Kus, Neil Kinnish, Pete Nelson & Adam Martin – and Martin tells me that between them, they have "built Webby Award winning sites, made iPhone games featuring the Web's most popular illustrated cat called Simon, and designed awe-inspiring sites and apps for Twitter, Amnesty International and Nike."
Based in the south of England, in London, Ludlow, Folkstone and Bath, WorkFu is a bootstrapped company and we'll be looking forward to seeing what it has to offer when it launches in early February.