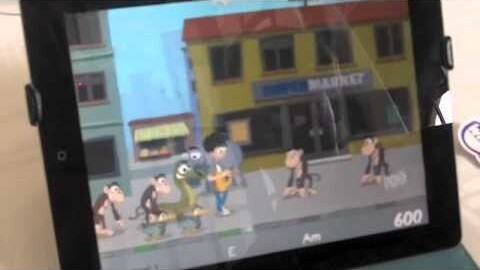 Story by
A music and tech junkie who calls Nashville home, Brad is the Director TNW Academy. You can follow him on Twitter @BradMcCarty. A music and tech junkie who calls Nashville home, Brad is the Director TNW Academy. You can follow him on Twitter @BradMcCarty.
Some fairly breaking news from the camp over at Woot.com.  The site has just signed an agreement to become the next in a growing list of properties given the "subsidiary" name underneath Amazon's umbrella.
The site, which focuses on "one day, one deal" has seen absolutely huge growth over the past couple of years and manages to remain an every-night-at-midnight stop for millions.  The site is known for selling one item until it is sold out, or until 11:59 PM on the next day when the next item comes up for grabs.
The deeply-discounted, often-refurbished merchandise has garnered a rather cult following since the site's launch.  Since then, it has branched into a number of sub-sites including shirt.woot, wine.woot, sellout.woot and kids.woot with specific items as you would expect for the sites.
Woot has been listed in the Inc 500, and has spawned a phenomenon with its "Bag of Crap" deals, where users purchase a bag filled with random items.  These bags of crap often cause the site to come to a near-standstill as the site is hammered with instant traffic.
You might remember back in 2008 when Amazon invested $4 million into Woot.  At that time, a partnership seemed likely.  It's somewhat surprising that it has taken this long.
According to the blog:
Woot HQ will remain in Carrollton, Texas, and will operate as autonomously as other Amazon companies like Zappos and Audible. More details forthcoming after we pick our eyeballs up off of the floor.
There is no official word yet, from Woot or from Amazon, as to the details of the deal.  It's safe to say, however, that Amazon is likely sitting on ever-growing piles of stock, and having a strategic partnership with a site such as W00t would help them to clear out unsold items.
Matt Rutledge, CEO of Woot, has released a letter to his staff, explaining the deal.  In a woot-characteristically tongue-in-cheek writing, Rutledge states:
We are excited about doing this for all sorts of reasons. One, our business model is so vague that there's no way Amazon can possibly change what it is we're truly doing: preparing the way for the rise of the Lava Men in 2012.
This is definitely an emotional day for me. The feelings I'm experiencing are similar to what I felt in college on graduation day: excitement about getting a check from my folks combined with nausea from a hellacious bender the night before. I remember fondly that time when an RA turned on the lights and yelled "WHO OWNS THESE PANTS?" Except this time, the pants are a company, and the RA is you, and the sixty five hours of community service is a deal that will ensure the Woot.com experience can continue to grow for years and years and years, like a black mold behind the Gold Box.
Update: According to an undisclosed source for TechCrunch, the price was $110 million.