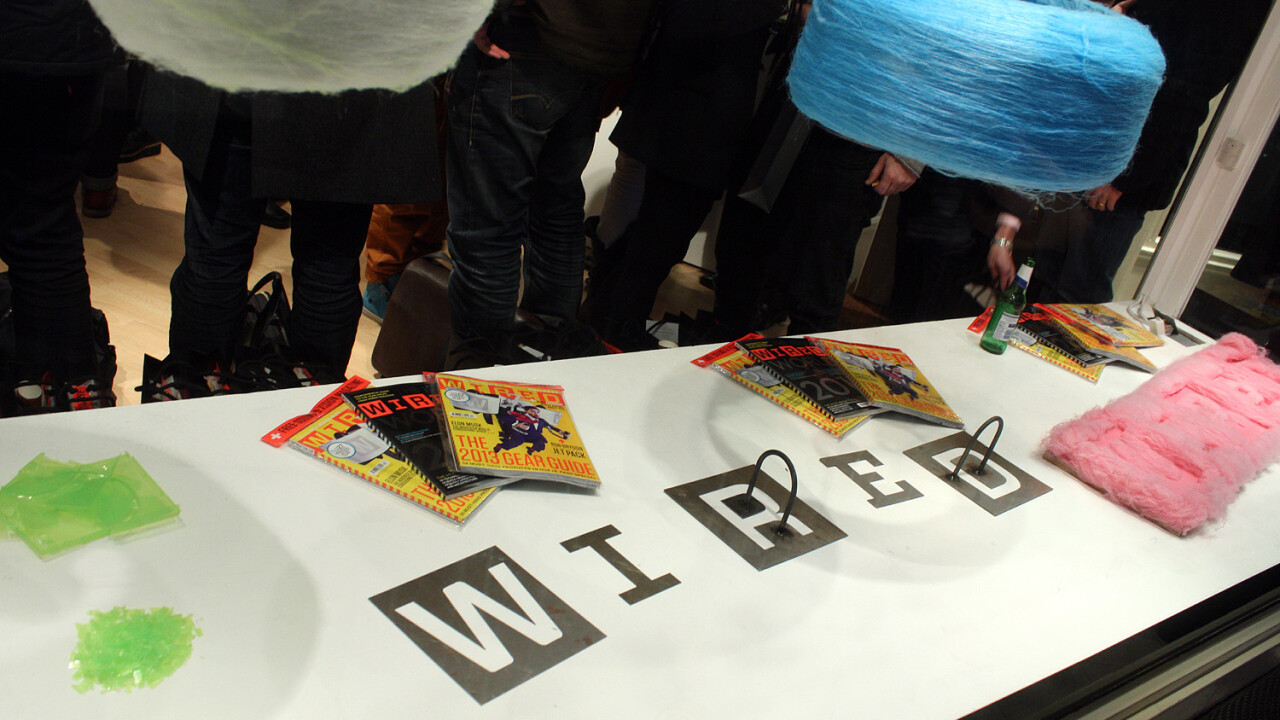 Story by
Jamillah is the UK Editor for The Next Web. She's based in London. You can hear her on BBC Radio 5Live's Outriders. Follow on Twitter @jemi Jamillah is the UK Editor for The Next Web. She's based in London. You can hear her on BBC Radio 5Live's Outriders. Follow on Twitter @jemimah_knight or drop a line to [email protected]
Wired's pop up shop in London was opened last night for a preview.  Many of the neat gadgets and exciting items you might lust over in the pages of the magazine or online are on display and the entire presentation is based around the theme of a "New Industrial Revolution".
Items from companies including MakerBot, Arcbotics Hexapod, Hiut Denim, Makie Lab, Zboard and many more are in place and much of the stock can be ordered online from the sites of their various websites.
The pop-up comprises a few shops within the Quadrant Arcade near Piccadilly Circus. Although most of the displays were contained within a two-storey hub at the entrance to the arcade, there are also separate stores where Hiut Denim, Makie Lab and others have a solo presence.
For the opening night, the pop up was practically filled to the rafters. It's not a huge space but it does provide enough room to see the possible tools of future creation on display.
The store is open to the public from November 30 until December 5 and the magazine has a schedule of events set up to explore the content from Christmas card making, talks about manufacturing, a live recording of the Wired Podcast and a film screening. You can find the schedule here.
If you plan to visit, it might be worth dressing warmly. There was quite the queue to get into the preview and it is likely to be very popular. Visitors will be let in on a first-come, first-served basis.
Our verdict: Definitely worth a look if you want to explore the exciting geekery on show and maybe even consider ordering a few gifts if you're feeling flush.
Get the TNW newsletter
Get the most important tech news in your inbox each week.